The Second Courtyard
第二个院子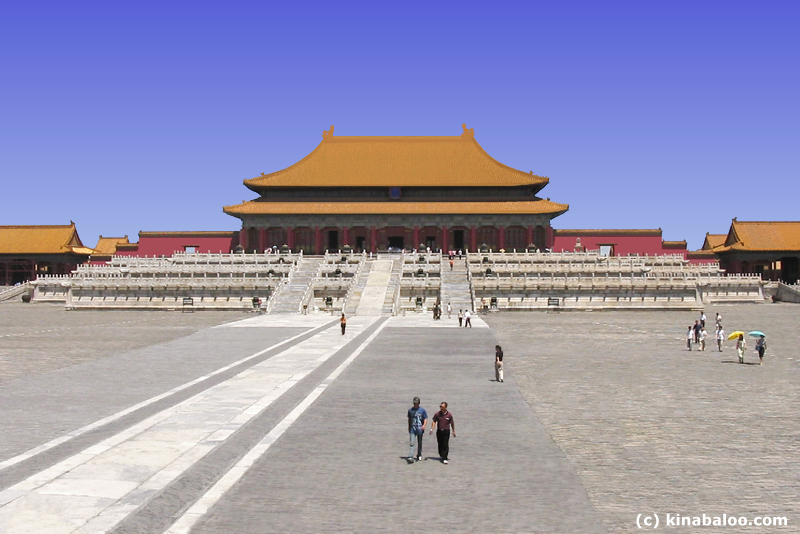 The central part of the largest, second courtyard,
with the Hall of Supreme Harmony in the distance.
This courtyard, between the Gate of Supreme Harmony and the Hall of Supreme Harmony, is the largest in the Forbidden City and complements the Hall of Supreme Harmony, the largest structure in the city. Ceremonies held at the Hall of Supreme Harmony, which faces south, used this courtyard because it can hold thousands of people.
在太和门和太和殿之间的院子是紫禁城里最大的院子,它是在这个城市里最大的建筑太和殿的补充。朝政大典都在面向南的太和殿举行,因为这个院子能容纳一千多人。

An unrestored part of the courtyard.
There are no trees here because in ancient China emperors considered themselves to be a Son of Heaven, born to reign over the country, so they should occupy the highest position. Nothing was allowed to overwhelm the Hall of Supreme Harmony, the highest building in the Forbidden City - and trees were no exception.
细心的人可以发现这里没有树,因为古时中国的皇上认为他们自己是天子,一生下来就是统治这个国家的,所以他们应该占据最高点。没有什么被允许超过太和殿,这个紫禁城内最高的建筑——树也不例外。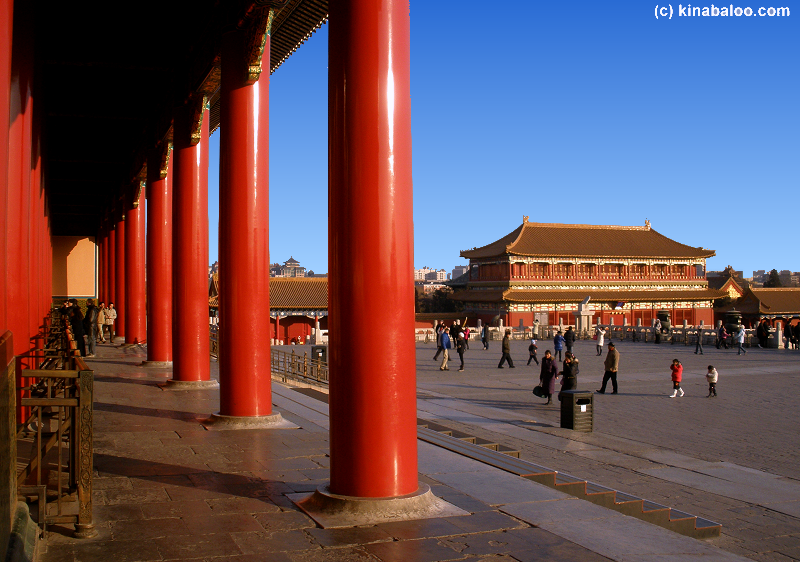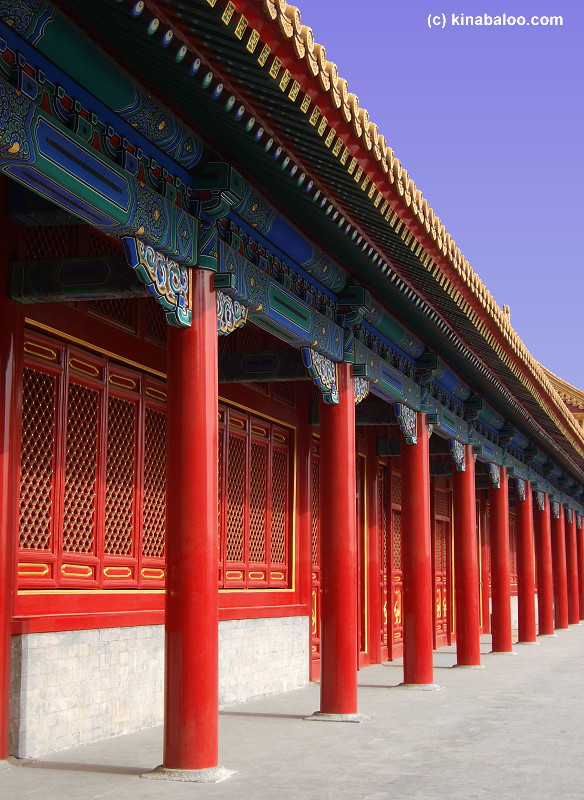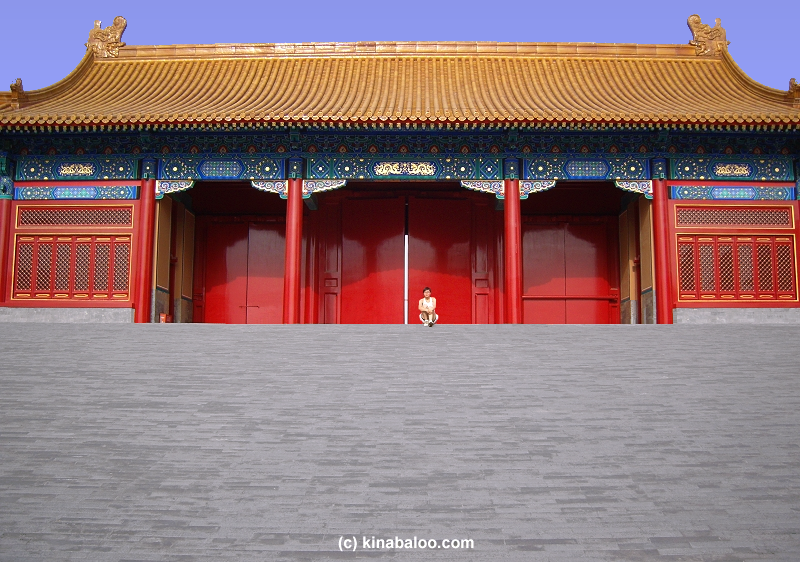 The 33 rooms along each side of the courtyard served as warehouses for storing such items as fur, porcelain, silver, tea, silk, satin and clothes. Today, they house exhibitions, offices and tourist goods.
沿着院子两边各有33间房,以前是用来做储藏室的,存放一些诸如皮毛、瓷器、茶、丝绸、缎子和衣服。今天有的房子用来做展览室,办公室和旅游用品商店。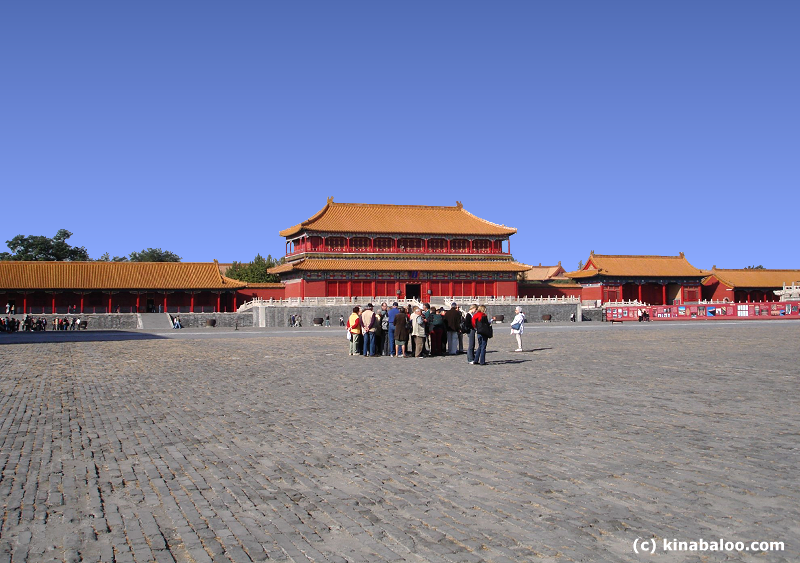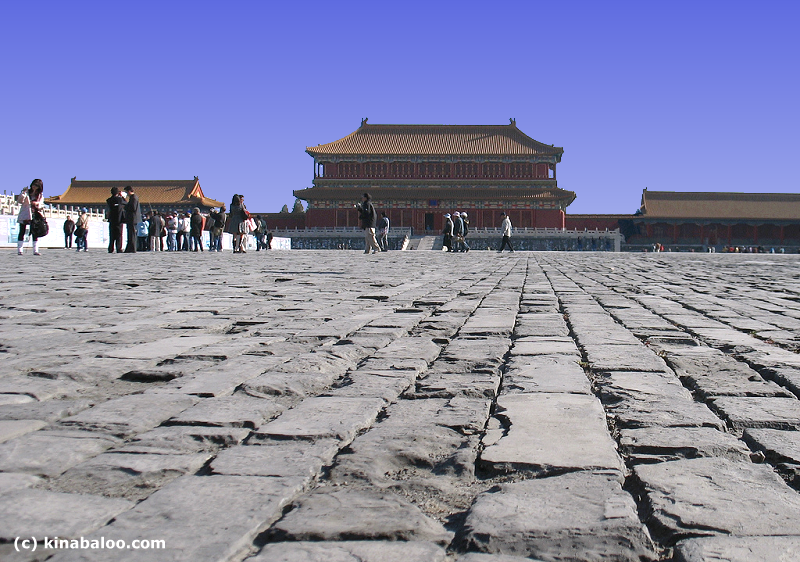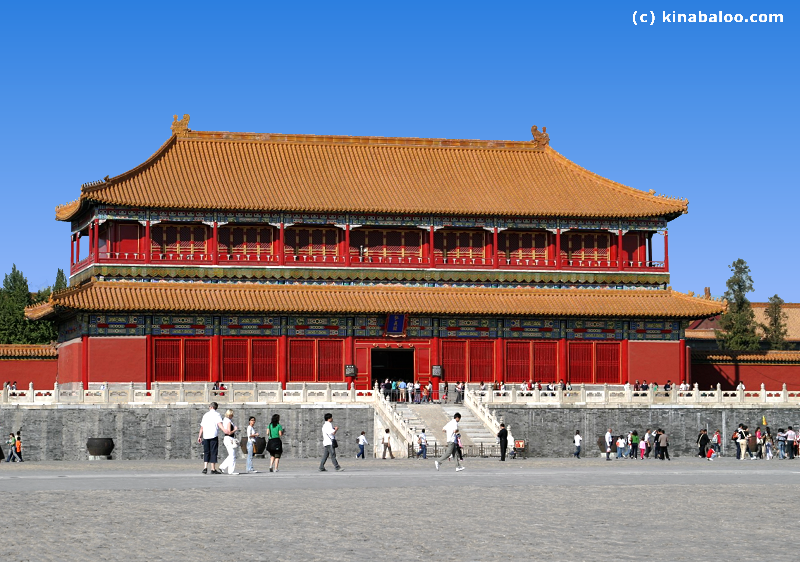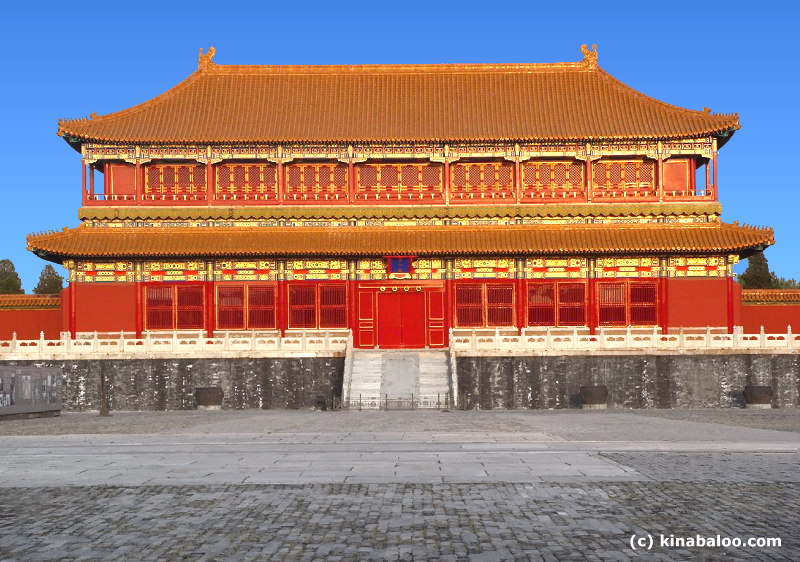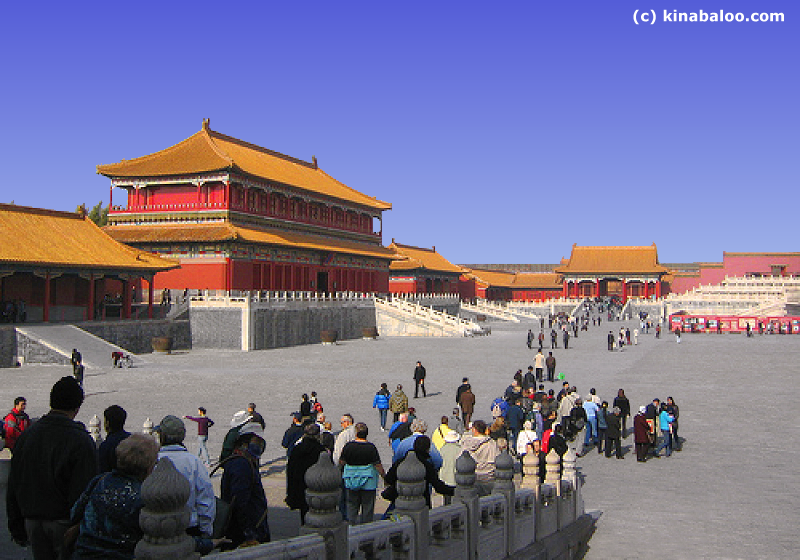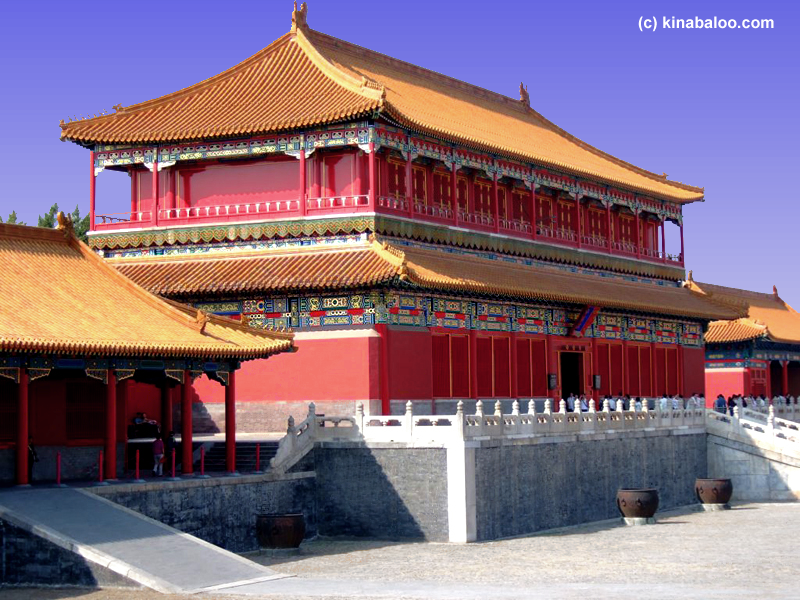 HongYi Pavillion, on the west side of the grand courtyard.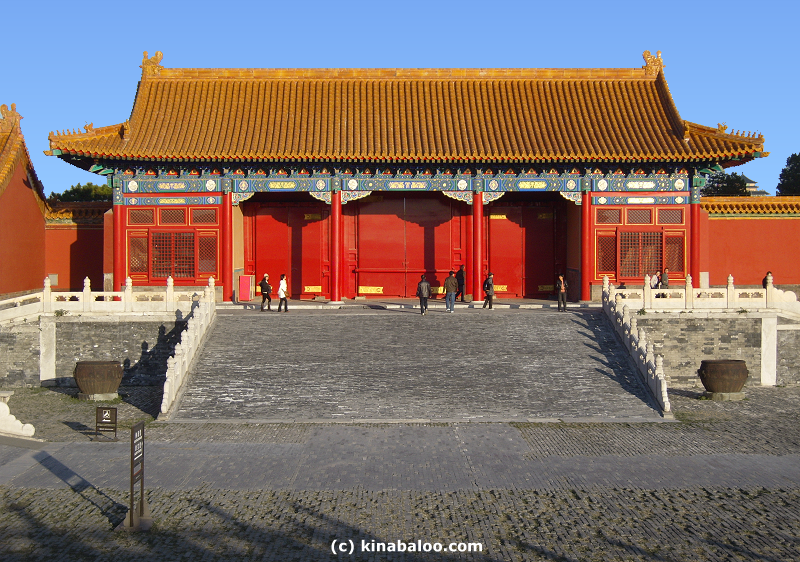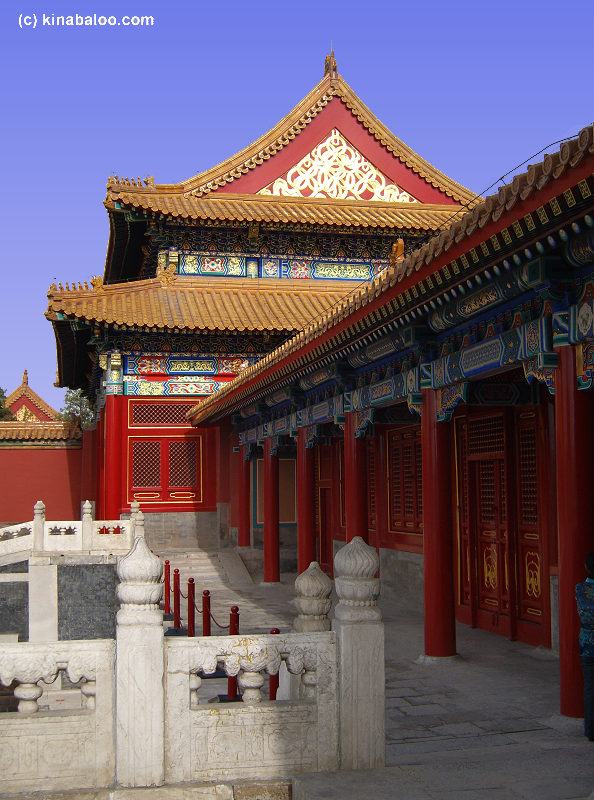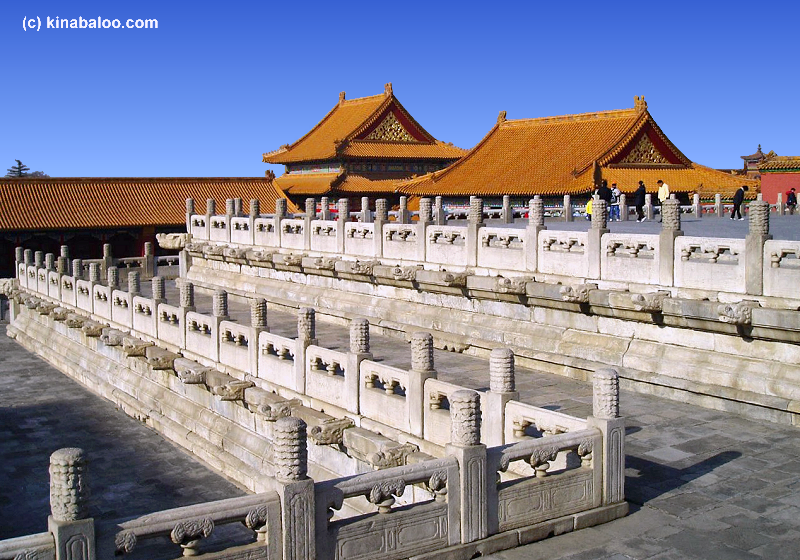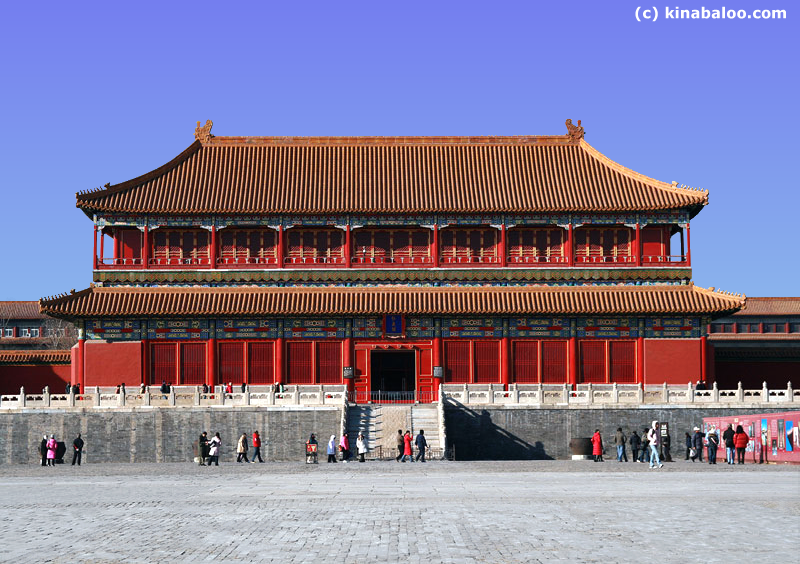 Next : The Hall of Supreme Harmony

Forbidden City
Introduction