The Imperial Garden, part 2
御花园 (2)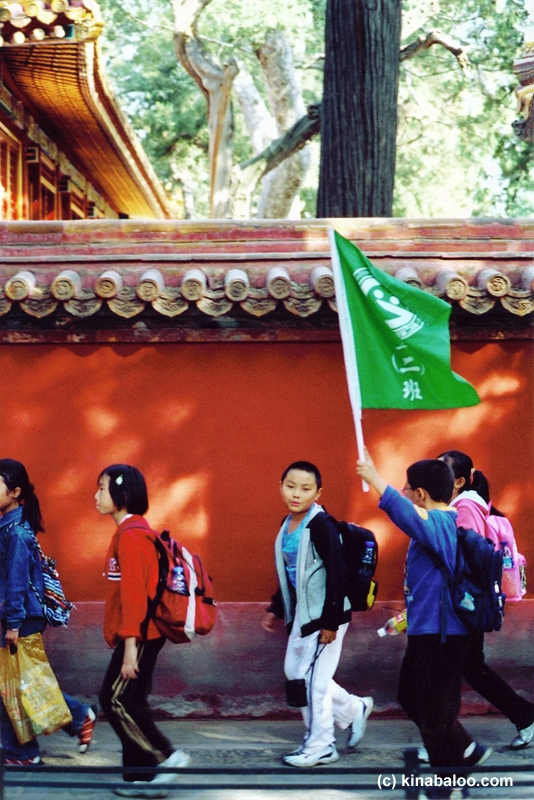 Two gilded unicorns, supposed to protect the hall from evil spirits, guard the entrance.
两个金麒麟,保护着大殿守护着门口,起着镇妖除邪的作用。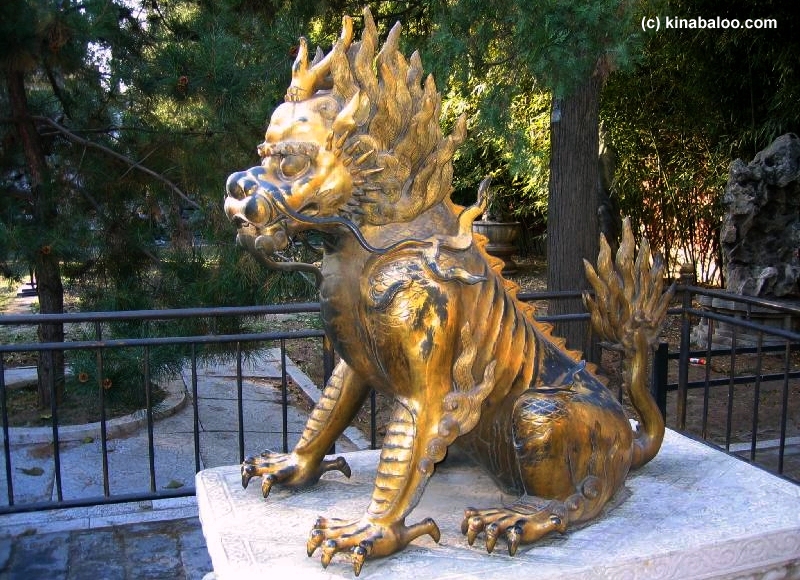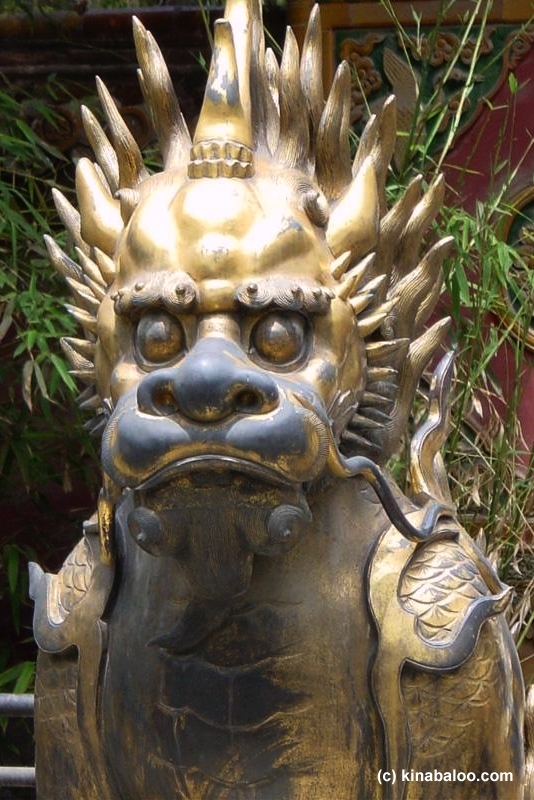 One of the two gilded unicorns guarding the entrance to the Hall of Imperial Peace.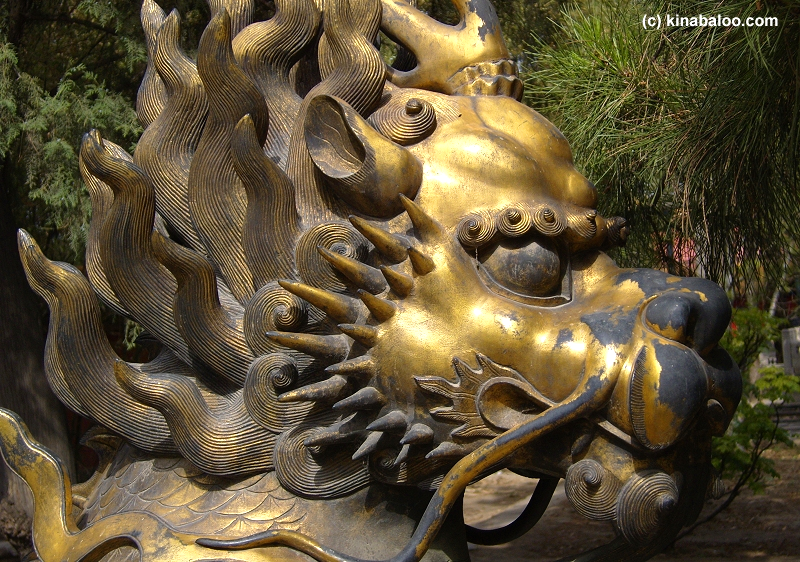 Inside the hall, ZhenWuDaDi, the God of Water in Taoism, was worshiped, because he was supposed to protect the Forbidden City from fire.
在钦安殿内,供奉着真武大帝,道教中的水神,因为传说他能保护紫禁城免于火灾。
In each of the four corners of the garden there is a pavilion, symbolizing the four seasons. The Pavilion of Myriad Springs is the most famous and lies in the south east corner of the garden. It was built in 1535 and restored during the Qing dynasty.
在御花园内的每一个十字路口都有一个亭子,象征着四季。位于花园东南角的万春亭是最著名的。它建于1535年清朝年间曾重新修缮过。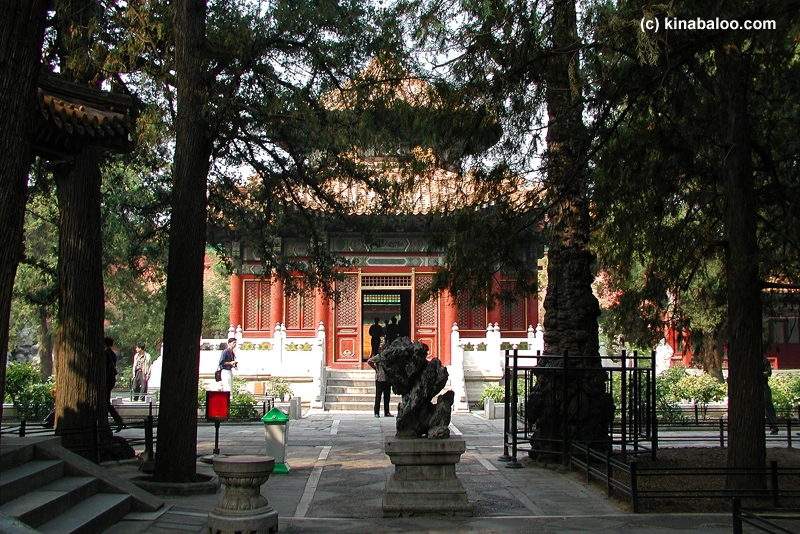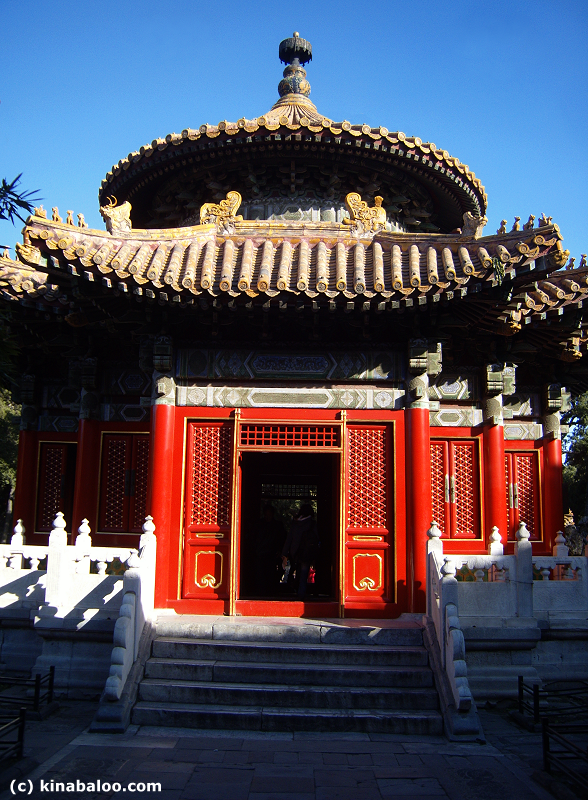 Accummlated Beauty Hill (Dui Xiu Shan) is a little artificial mountain with a cave, which is piled up with delicate rocks and stones from Taihu Lake. It is located to the northeast of the garden. Fountains play around it and the Pavilion of Imperial View is on the top of the hill. The Qing Emperors would climb up to the Pavilion on the Double Yang Festival to enjoy the scenery with the royal family.
堆秀山是一个不高的人工假山,它以玲珑秀丽的太湖湖底之石堆砌而成,山内有洞穴。它位于在御花园的东北角。周围有喷泉围绕,山顶为御景亭。清朝的皇帝会在九九重阳节那天与家人们一起爬上山顶在亭内赏景。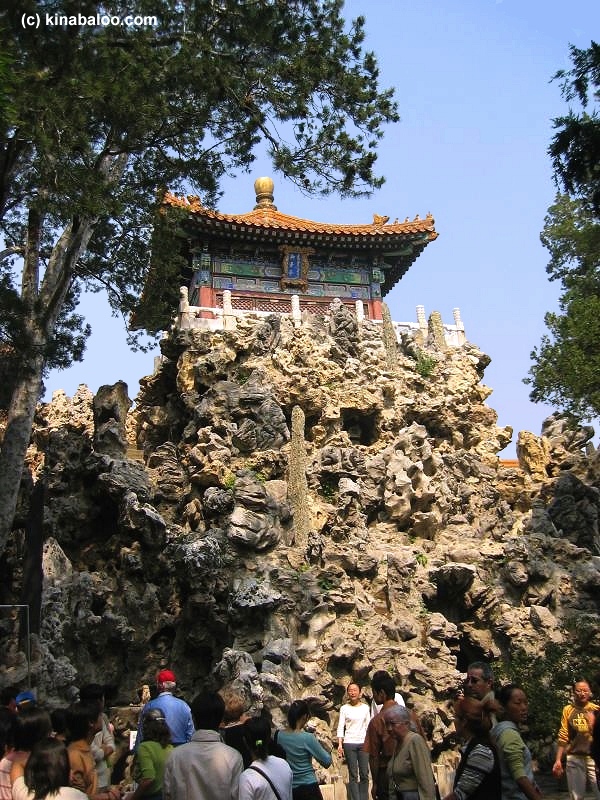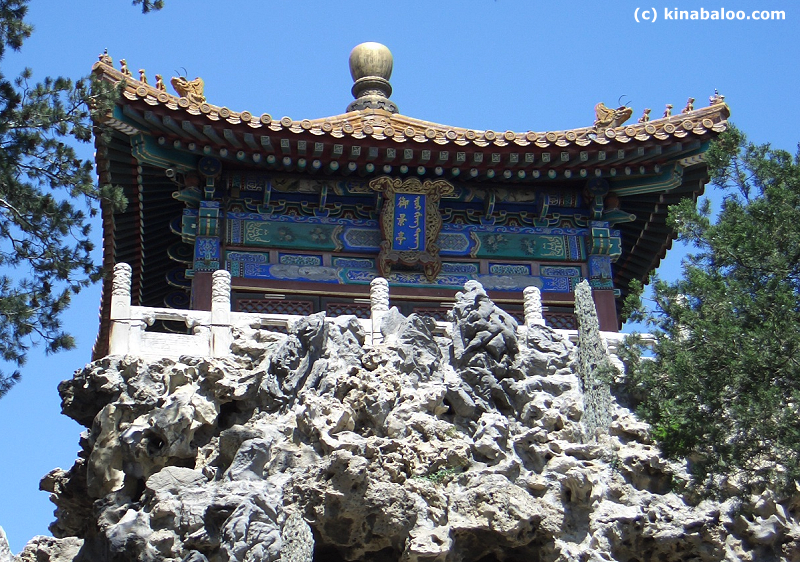 Special shaped rocks help decorate the garden.
有许多形状各异的岩石来装扮这个花园。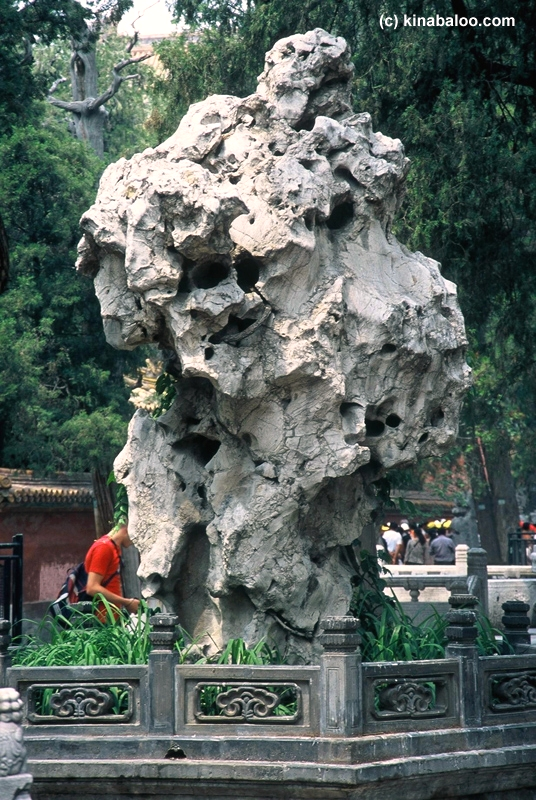 There are many old trees within the garden.
在御花园里有很多非常古老的树木。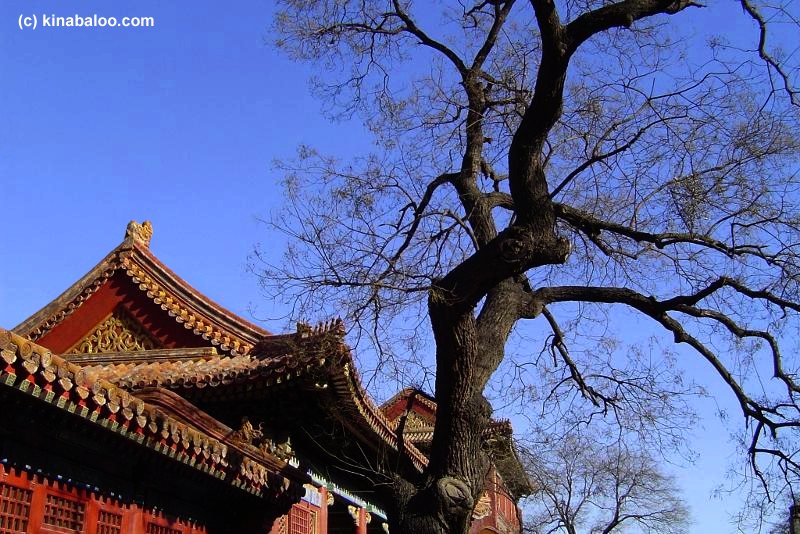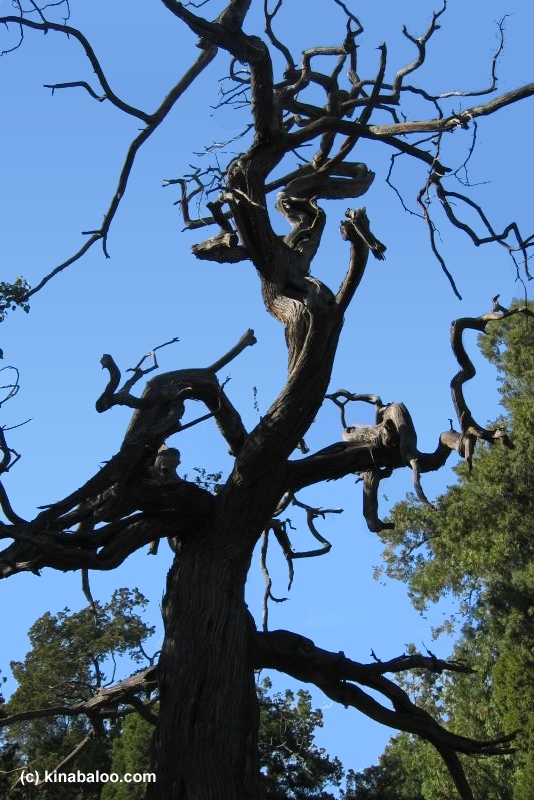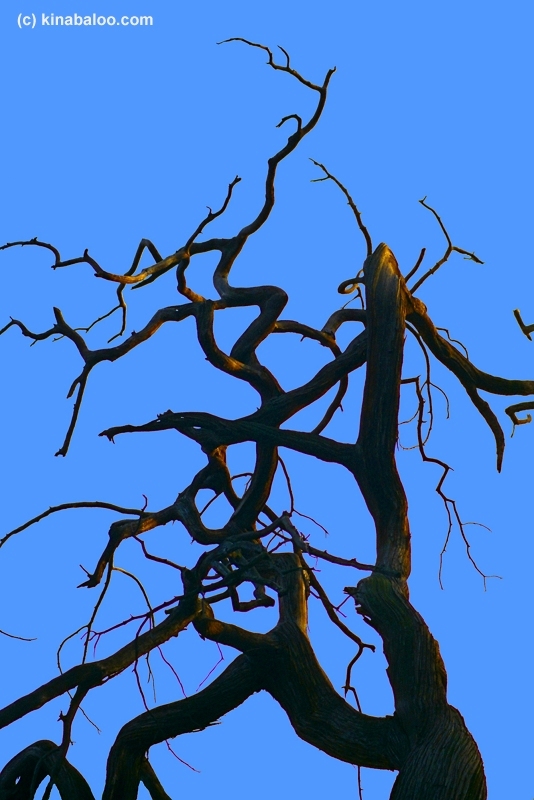 Forbidden City
Introduction