The Large Stone Carving
丹陛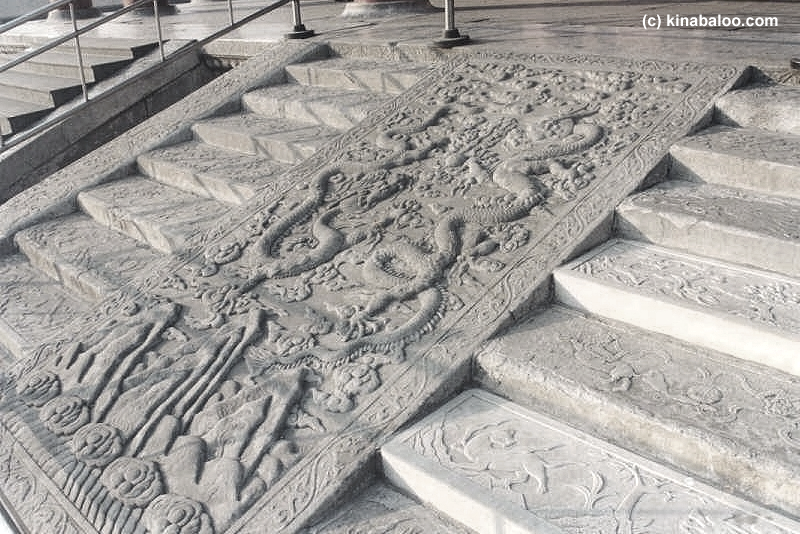 On the ascents and descents to the raised marble platforms there are large stone carvings forming ramps flanked by stairs. The emperor would be carried in his sedan over the stone carving and was the only person allowed to pass over it.
在大理石基石上,上升和下降的方是一个巨大的石头斜坡上面雕有翔龙两边有台阶。皇帝会座在轿中从这石雕丹陛上越过,他是唯一一个被允许跨越它的人。

The gate to the Inner Court can be seen across the courtyard
(QianQingMen, Gate of Celestial Purity).
The largest stone carving lies on the descent from the raised platform of the Outer Court, heading north towards the Inner Court, behind the Hall of Preserved Harmony.
最大的石雕丹陛是在这个石基向下走的地方,朝着北面的内朝,保和殿的后面。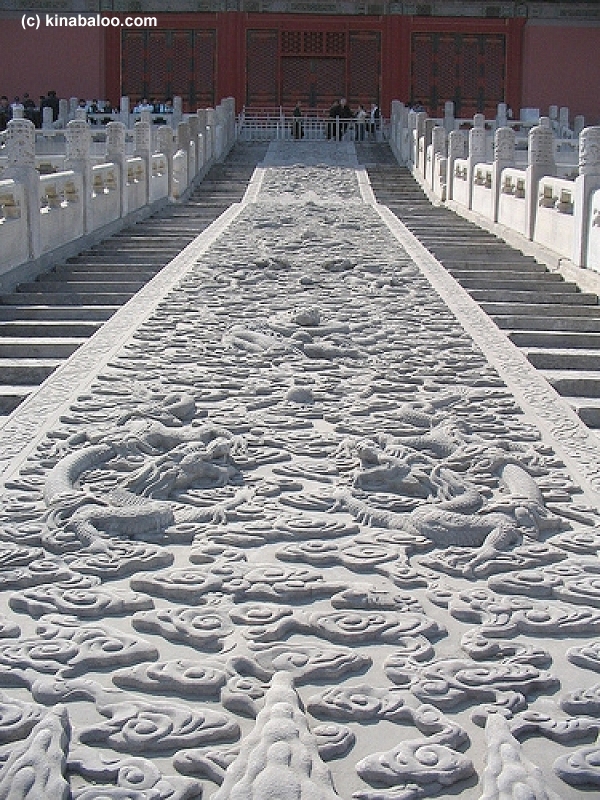 The carvings always involved the dragon, symbol of celestial power and the emperor.
这个雕刻总是有关于龙的,它象征了上天的力量和皇上。
This single stone is 16.75 meters long, 3.07 meters wide and 1.7 meters thick. It weighs more than 200 tonnes. Quarried from the FangShan mountains west of Beijing, it was heaved to the Forbidden City using logs in summer and by pouring water along the way in winter till it froze and sliding the huge block along the ice. It was put in place at the time the three main Halls were built around 1418.
这个独立的石头长16.75米,宽3.07米,厚1.7米。它重多达200吨。是从北京西面房山区的山上开采出来的。在夏天是用圆木,在冬天是一路泼水结成冰后整块的滑行才被运到紫禁城。它是在三大主殿已建成的时候1418年左右被运到位的。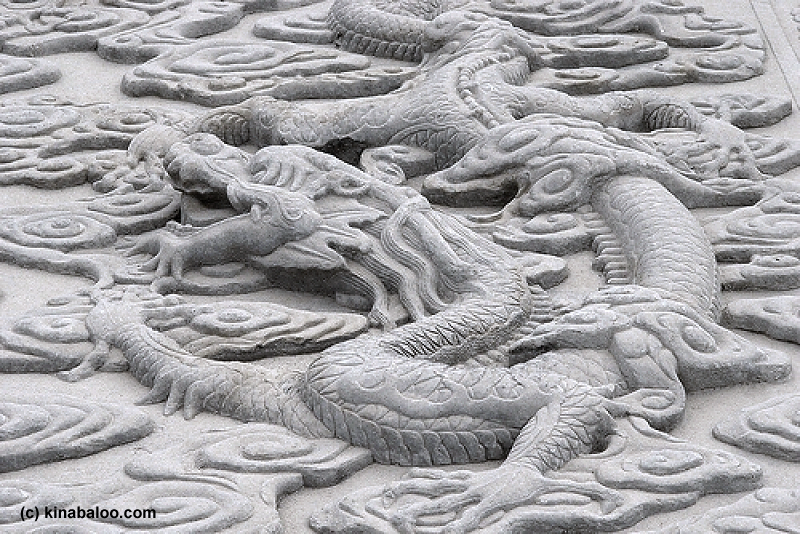 In 1761, Emperor QianLong ordered that the original carvings be hewn away and replaced with new designs. At the bottom are curling waves and above there are nine dragons playing in the clouds. Around the edge are interlocking lotus flowers.
1761年,乾隆皇帝命令去掉原来的雕刻的丹陛重新换新的设计。在底部是翻卷的波浪,在上面是九条龙在天空中嬉戏,周围边缘用荷花联接。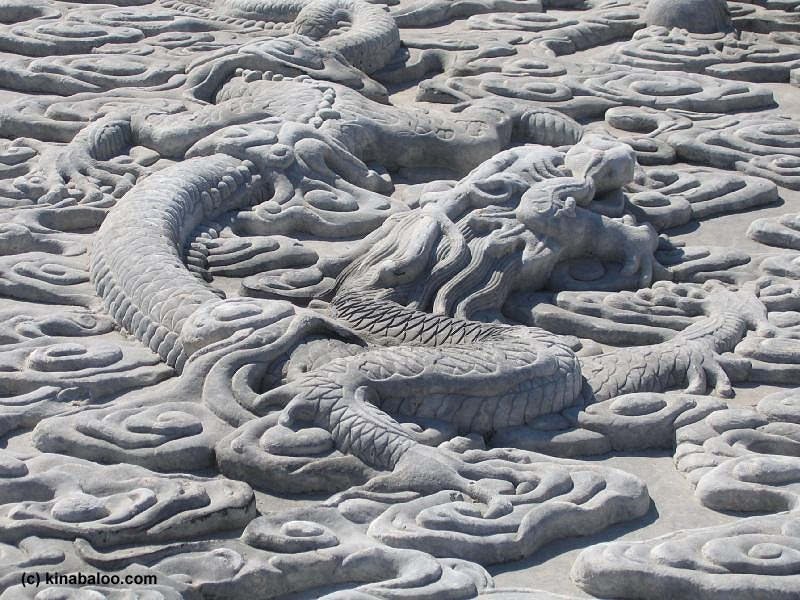 Next : The Gate of Celestial Purity

Forbidden City
Introduction