Inside the Meridian Gate
午门内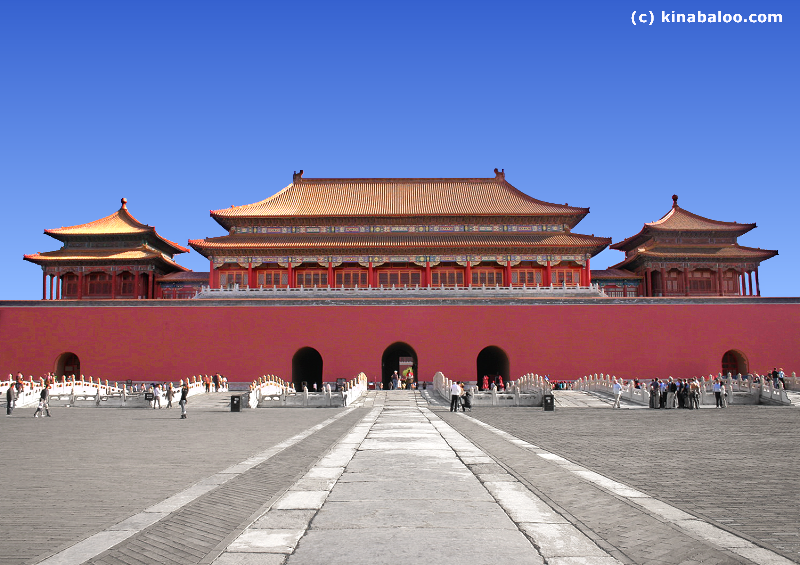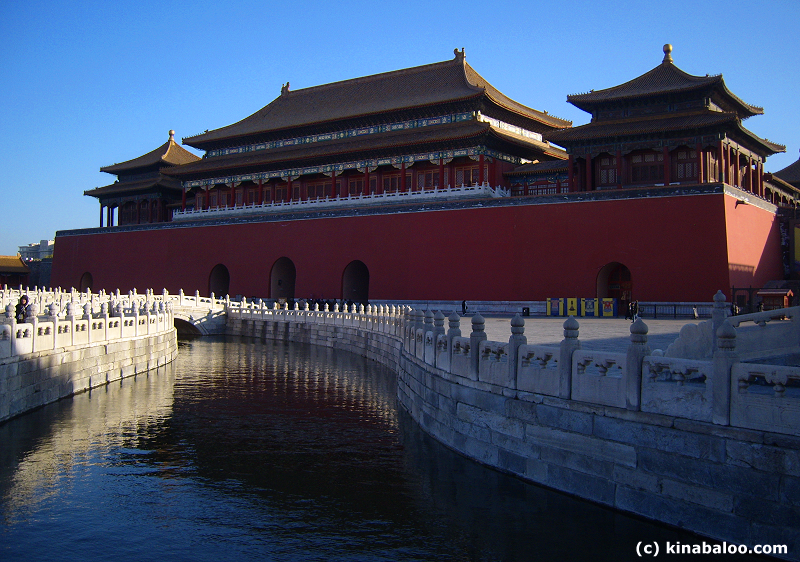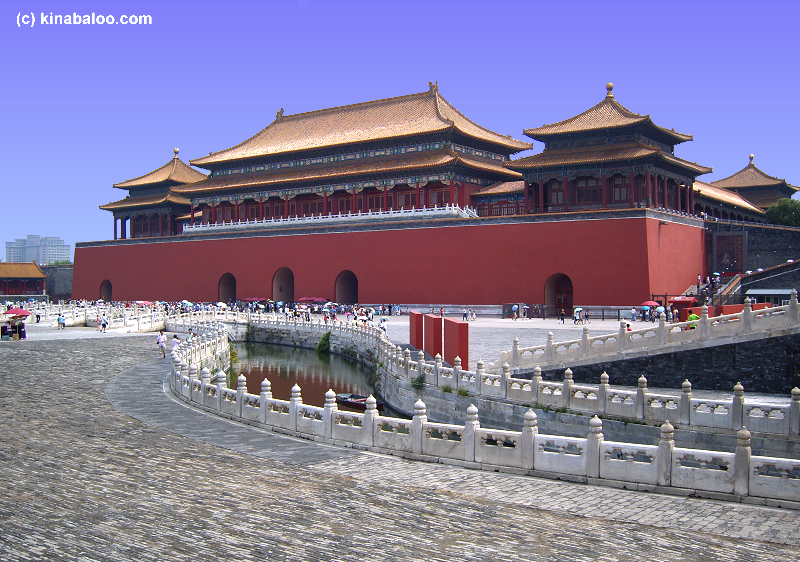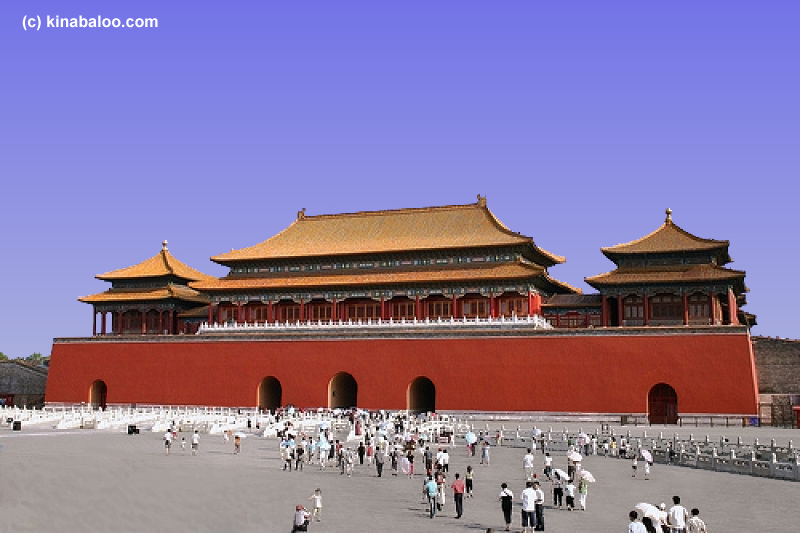 The Meridian Gate is very grand, with five openings, and is the largest and main gate of the Forbidden City.
The gate is 35.6 meters high and surmounted by five pavilions. Because each pavillion resembles a pheonix, this gate is also known as WuFengLou, which means 'Five Phoenix Tower'.
午门非常壮观,开有五个门,它是紫禁城最大的最主要的正门。
最高的门高35.6米,上有五个重檐尖顶的亭子,因为每个亭子都像朱雀展翅,所以这个大门又称"五风楼"。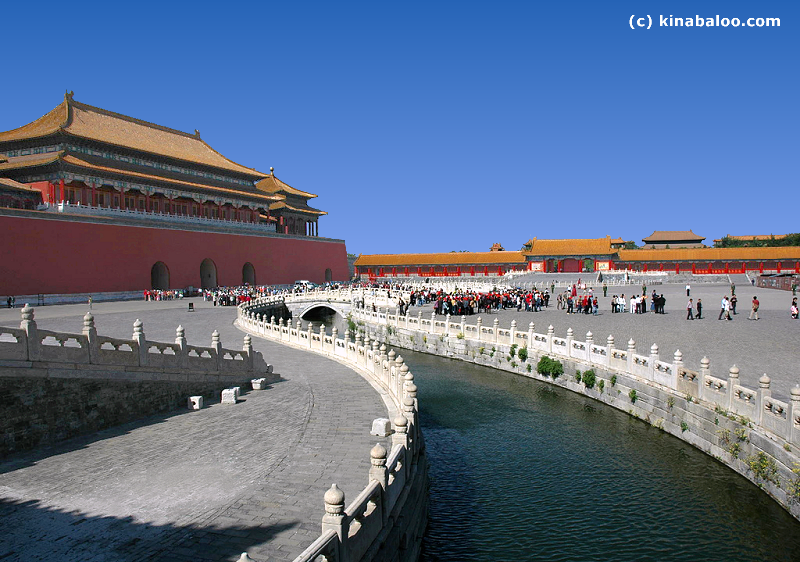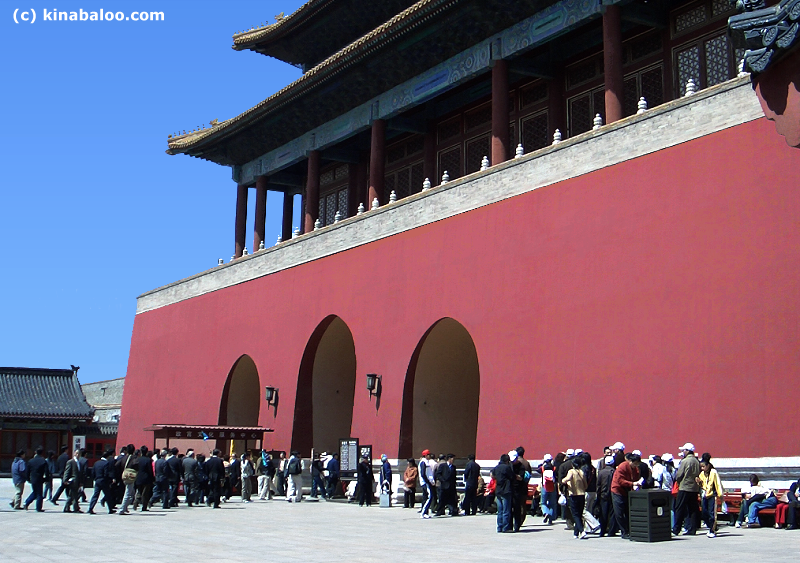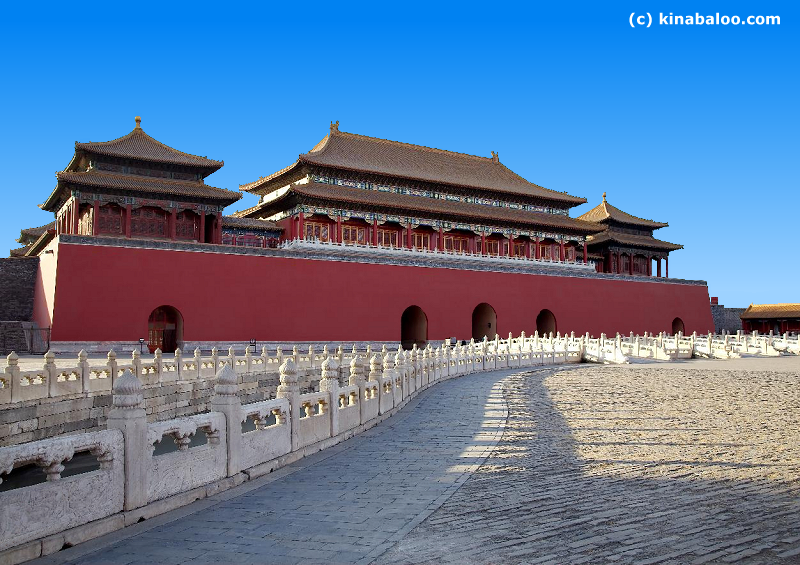 There were strict rules to follow when people entered the Forbidden City. Entering through the central opening was the emperors' exclusive privilege; their empresses were allowed to go through the opening only once - on their wedding day.
The top three in the national examinations, presided by the emperor in the final stage, would be allowed to pass through the central arch once on leaving after meeting the emperor.
进入紫禁城时要严格的按规矩执行。中间的门洞是帝王的专属特权,此外在他大婚时皇后的花轿可以允许从这进入。
还有通过由皇帝亲自主持的殿试后,获胜的前三甲在面见皇上后可以从中门出去。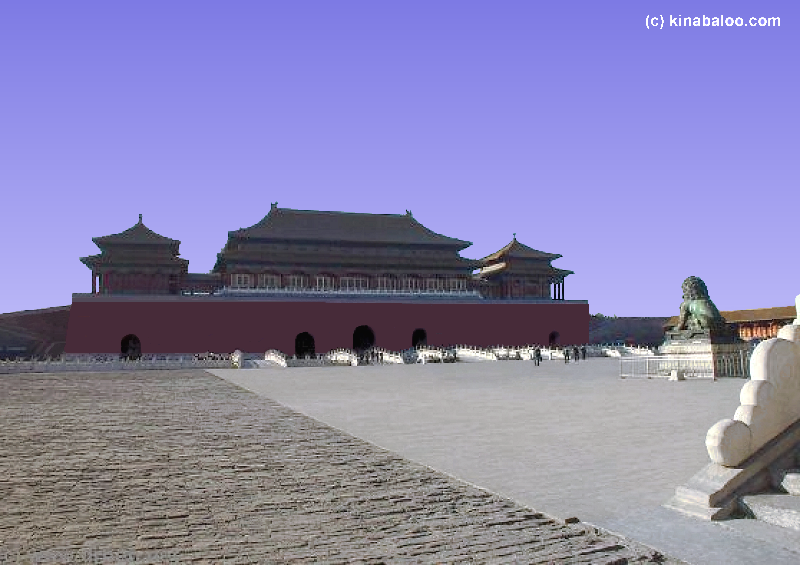 The east opening was for the ministers while the west opening was for the royal family. The other openings were for other officials. Ordinary people were absolutely forbidden to enter the city.
东侧门供文武官员出入,西侧门供宗室王公出入。两掖门只在举行大型活动时开启。普通人是绝对禁止进入紫禁城的。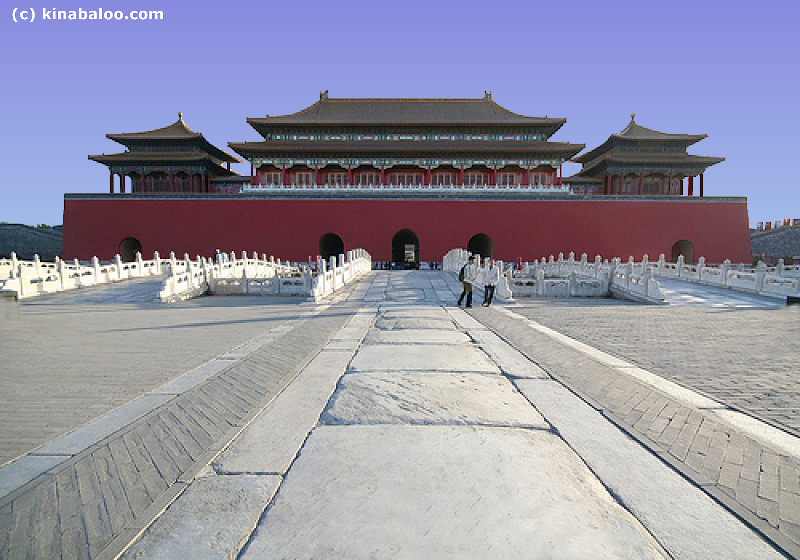 Today, however, visitors enter through the central tunnel and, in doing so, one gets a first glimpse of the vast spaces and grand structures within the Forbidden City.
然而今天,游客们可以从中间的门洞进入,这样一来,我们终于首次看到了这宽广宏伟的紫禁城。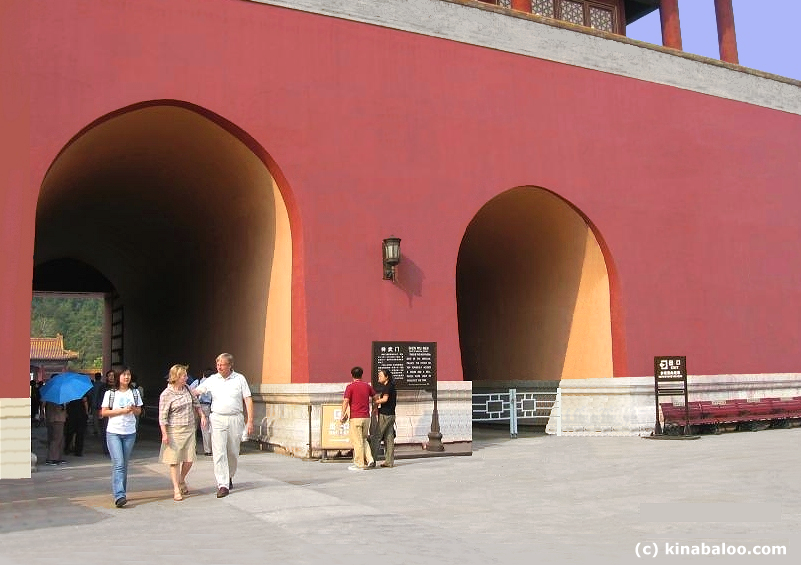 Entering through the central arch.
In the pavilions are drums that were used to announce an emperor's departure to the Temple of Heaven and bells to announce his departure to the Ancestral Temple. Both would toll to announce that the emperor was going to receive his ministers in the Hall of Supreme Harmony (TaiHeDian)
楼上有钟鼓亭,过去用击鼓来宣告皇上要去天坛祭典,去太庙祭祀则用钟声来宣告。钟鼓齐鸣则表示皇帝要在太和殿召见文武官员,王公大臣举行各类朝政大典。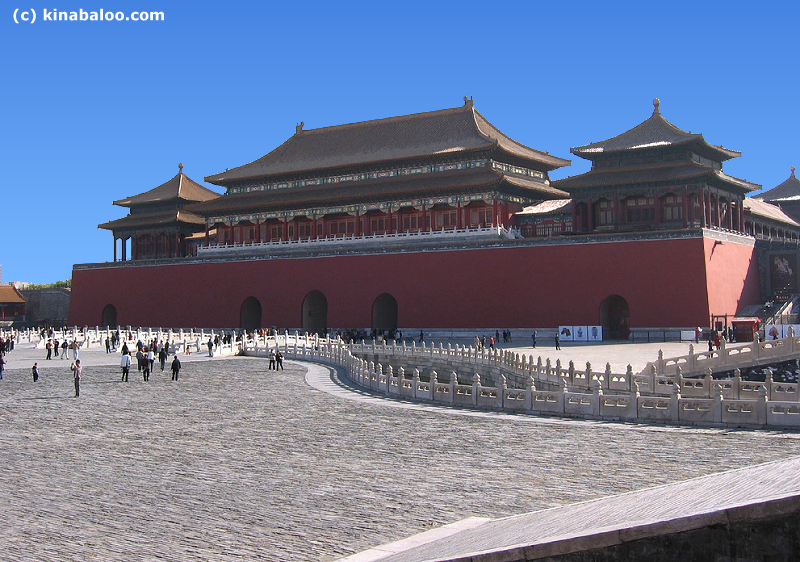 The Meridian Gate as seen from the Gate of Supreme Harmony across the first courtyard.

Forbidden City
Introduction