The Meridian Gate (outside)
午门外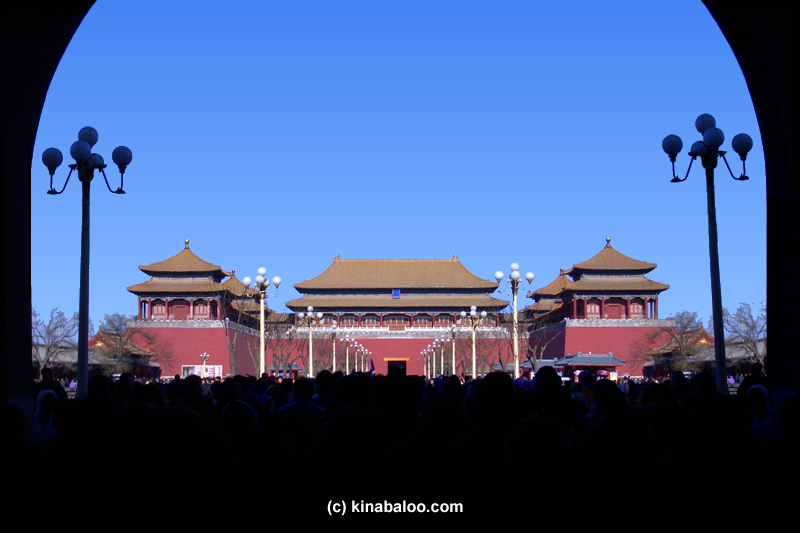 The best way to see the Forbidden City is by arriving at the southern Meridian Gate (WuMen), the 'front door'.
This can be reached from the TianAnMen Gate - pass through the archway beneath Mao's portrait and the Meridian Gate will be in front of you as you head north; walk along the tree-lined path through DuanMen gate and on to the ticket office.
最好的参观紫禁城的路线就是从它的"前门"午门进去。穿过天安门下的拱门继续朝北走就可以看到庄严巍峨的午门展现在你面前。继续沿着林荫道走,到端门那就是售票亭。

The Meridian Gate.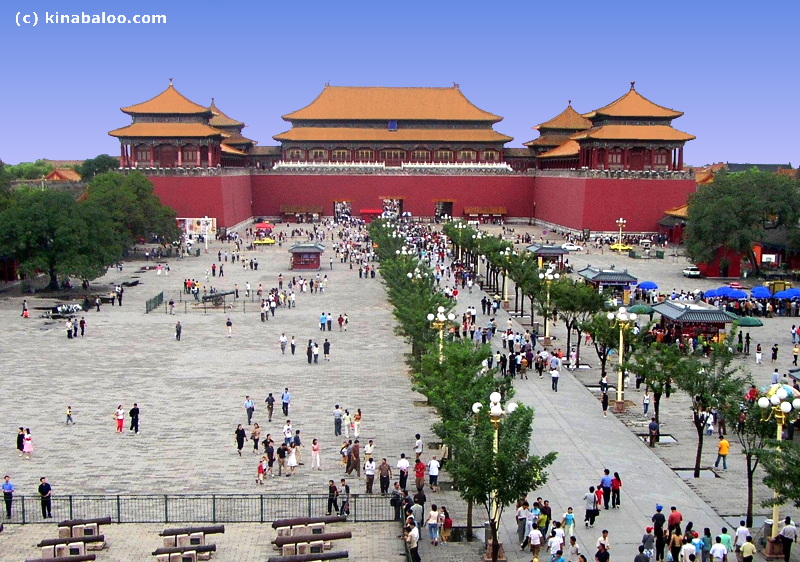 A view of the Meridian Gate from the balcony of DuanMen.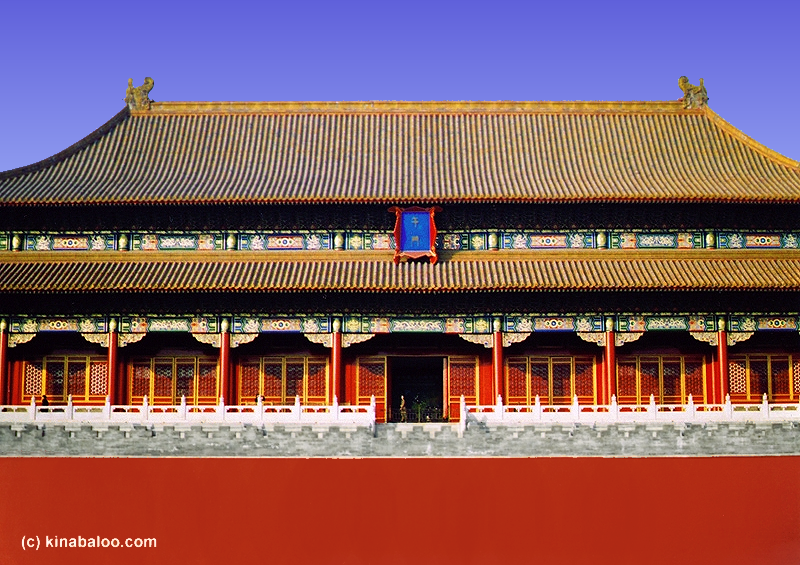 The central pavilion close-up.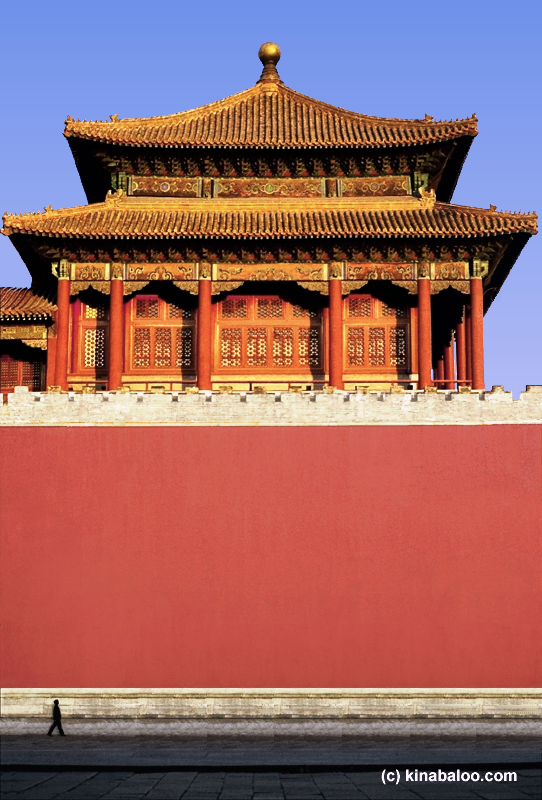 Side view of one of the two 'arms' of the Meridian Gate,
showing one of the five pavilions on top.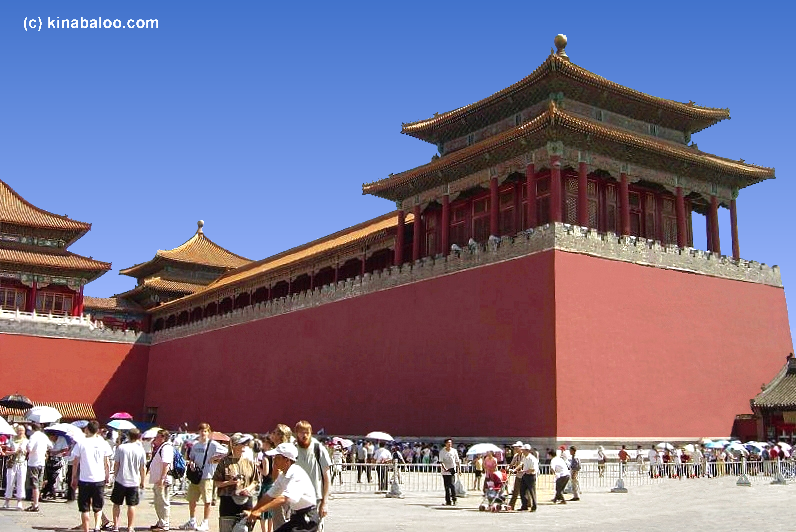 Because chinese emperors believed that they were sons of Heaven and live in the center of the universe, they believed that the meridian line went through the Forbidden City; hence the gate was so named.
因为古时中国的皇帝自称为天子,天子必位居宇宙之中,他们认为穿过紫禁城的中轴线是子午线,此门位当子午故称午门。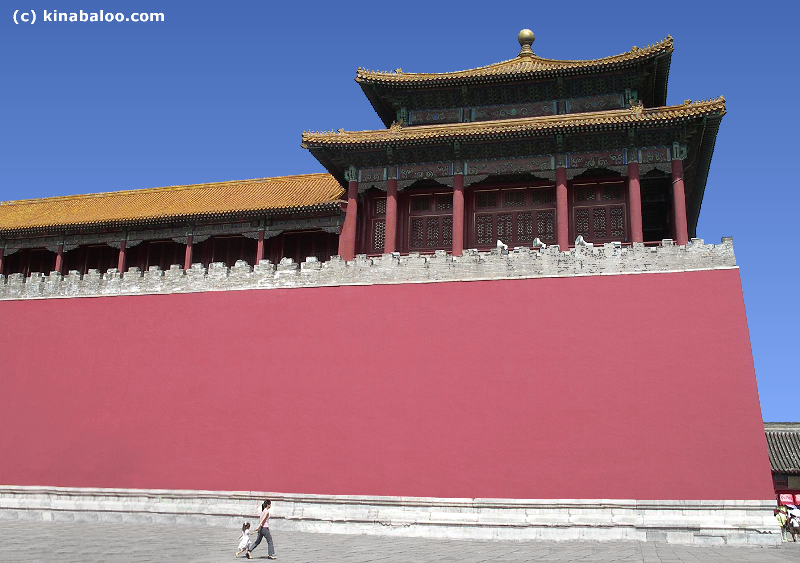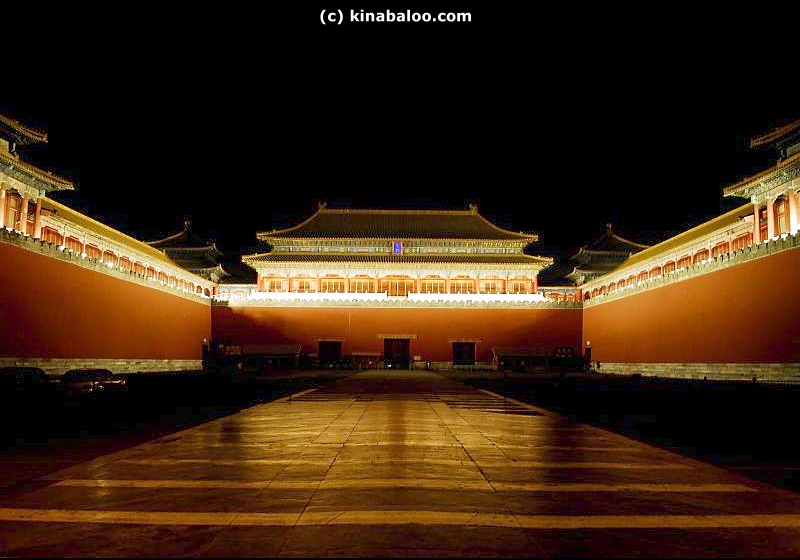 Next : Inside the Meridian Gate

Forbidden City
Introduction