The First Courtyard and Inner Golden River
第一个院子和内金水桥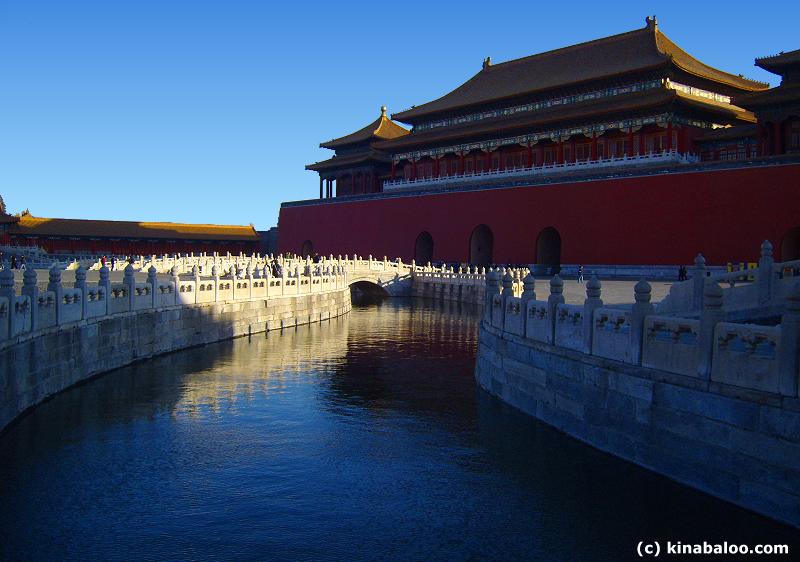 After entering the Meridian Gate, located at the Southern end of the complex, visitors arrive in an immense courtyard that begins with five bridges stretching over the 'Inner Golden River'.
在进入午门后,位于整个建筑群体南面的末端,游客们首先会到达的是一个巨大宽广的院子。院子的起始端就是五个玉石桥横跨在"内金水河"之上。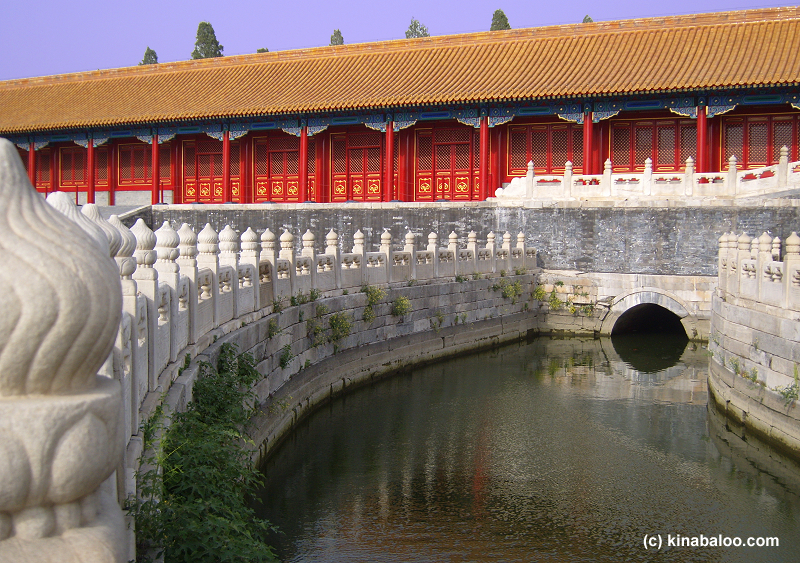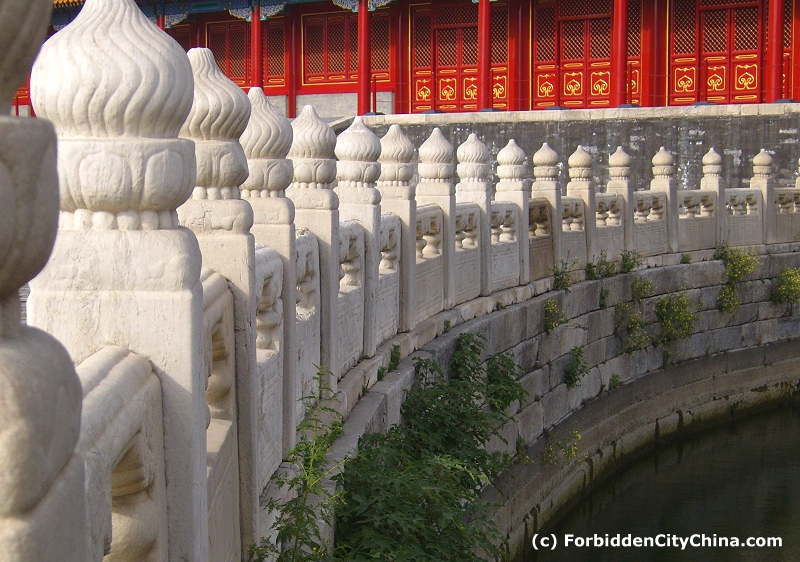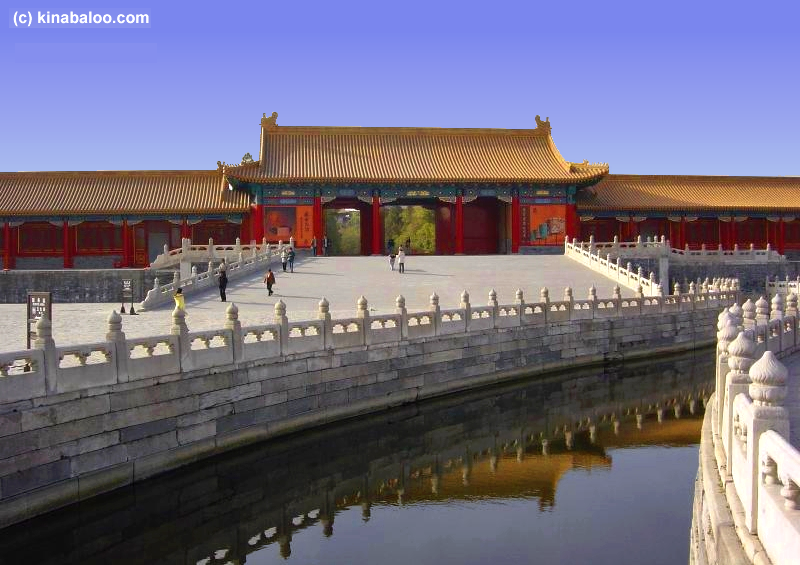 On the east side looking north.
In part, the five bridges represent the five Confucian virtues of humanity, sense of duty, wisdom, reliability and (ceremonial) propriety.
Further, the central bridge is reserved for emperors exclusively. The two flanking it are reserved for royal family members while the two outer ones are for ordinary officials. The bridges are well decorated with marble balustrades carved with motifs of dragon and phoenix.
部分意义上,这五个桥也意义着儒家学说中的人类的五德,就是仁、义、礼、智、信。
再一层就是,这最中间的桥是专为皇上走的,两旁的两个是皇室亲王走的,再外面的两个是普通官员走的。整个桥被雕龙玉石栏杆装饰的很好。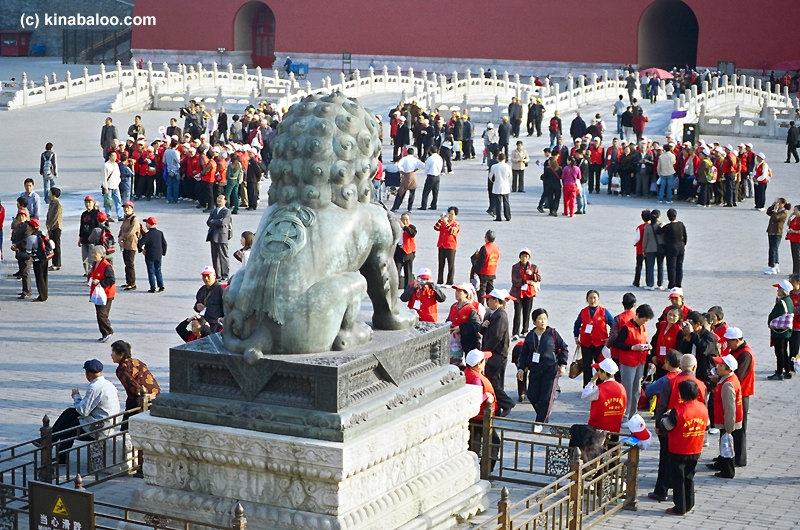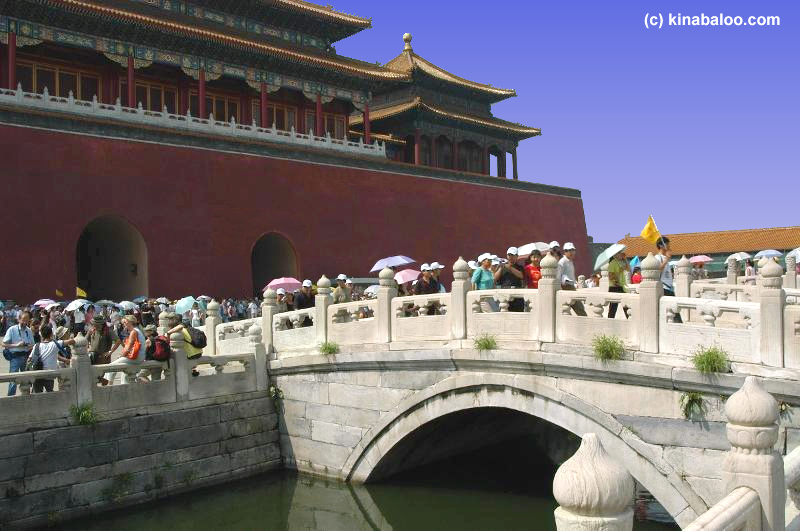 The river serves as fire hydrant in case of fire as well as serving the principles of FengShui and decoration. Its bed and sides are paved with white stone to enhance the beauty of the water.According to the principles of Feng Shui, the ideal location for a home is facing south with water in front (the Golden River) and a mountain or hill behind (JingShan).
这个河的作用相当于一个灭火器,以防万一发生火灾。也起着装饰和风水的作用,河床与河帮都铺成白色的玉石可以使水看起来更漂亮。而依照风水的原理最理想的家是依山面水,做北朝南,水为金水河,背后的山则是景山。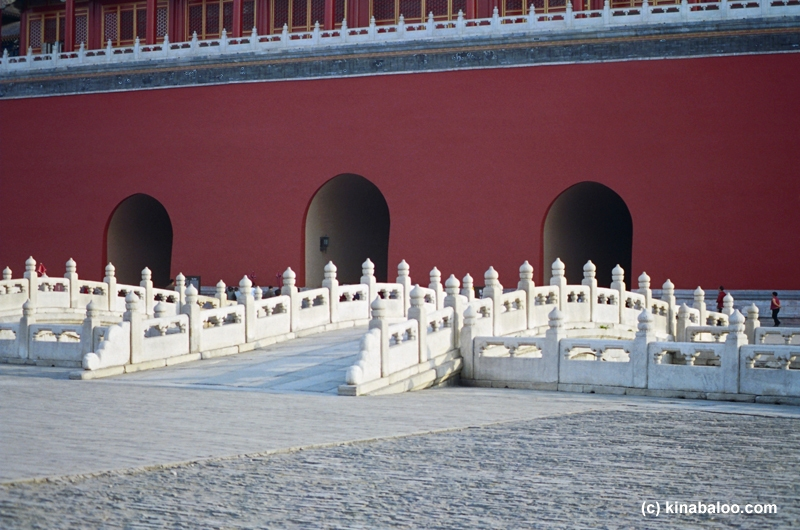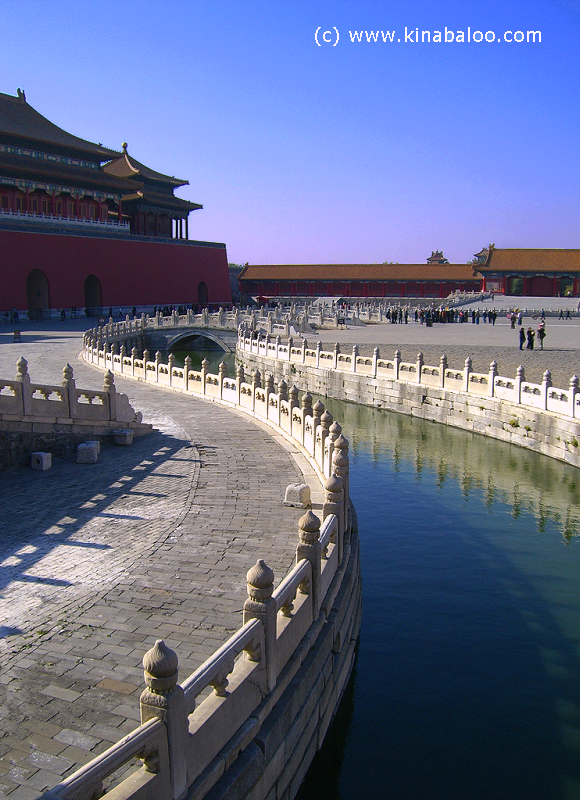 The huge courtyard covers a space of over 10,000 square meters. The grand size was both to accommodate large numbers of people on ceremonial occasions and to create a sense of imperial majesty.
这个院子占地面积超过10,000平方米。这样巨大尺寸的空间有两个作用,即可以在特殊仪式场合容纳好多人又充分的显示了皇权的威严。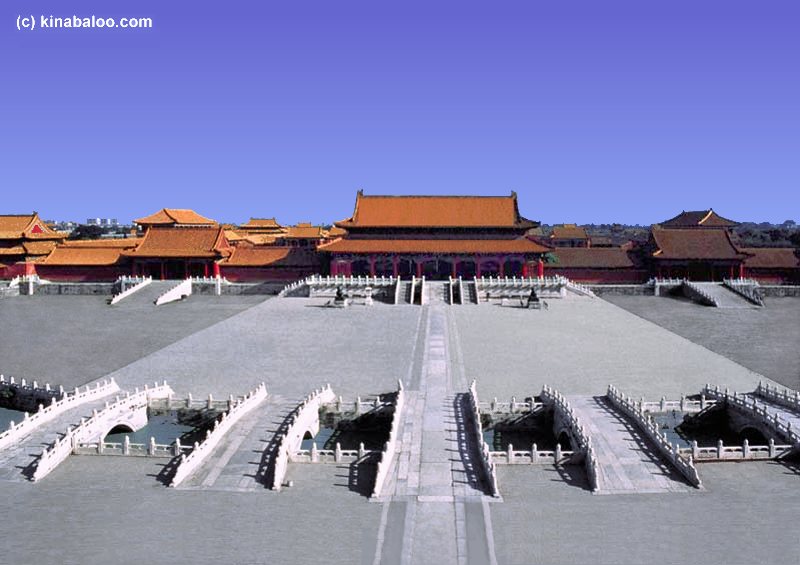 The 5 bridges, with the Gate of Supreme Harmony across the courtyard.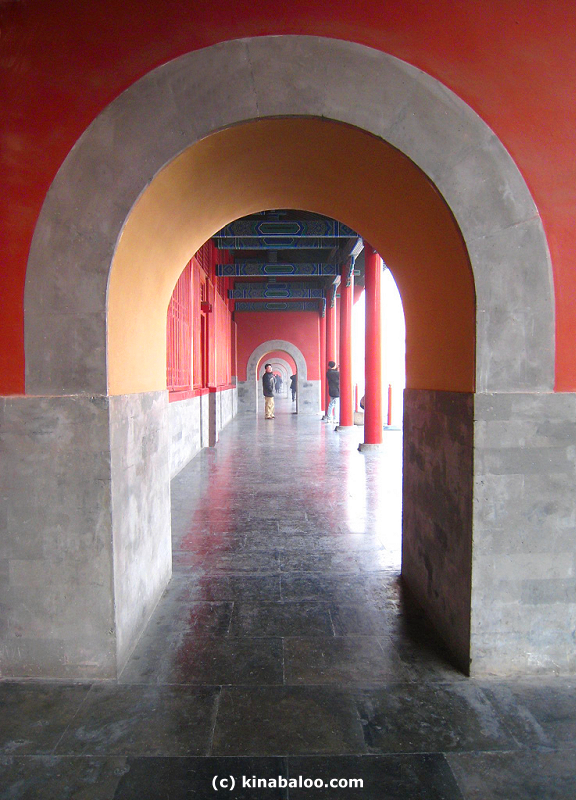 The Inner Golden River continues on each side of the first courtyard.

Next : The Gate of Supreme Harmony

Forbidden City
Introduction