The Imperial Garden
御花园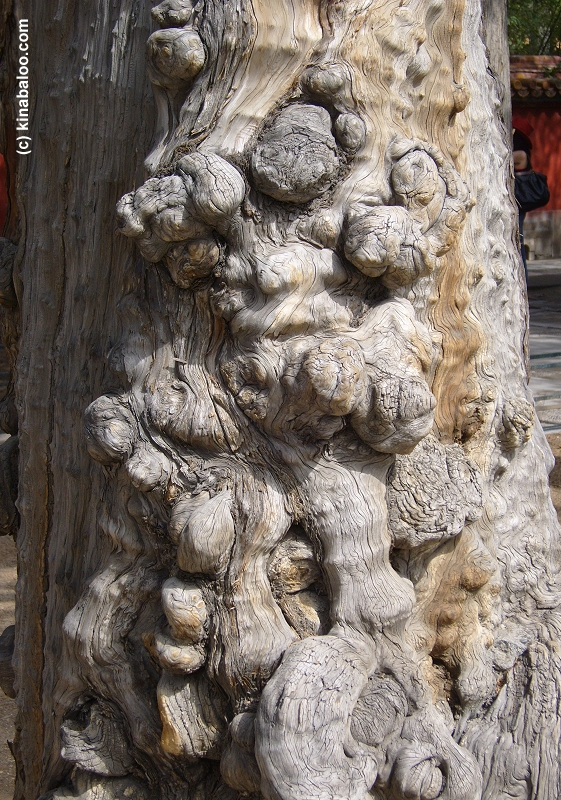 Through the Gate of Terrestrial Tranquility (KunNingMen) is the Imperial Garden (YuHuaYuan) - the last part of the Forbidden City on the central north-south axis when heading northwards, before the north gate.
The garden was built in 1417 during the Ming dynasty. It covers an area of about 12,000 square meters and was the private garden of the imperial family. It was the most typical imperial garden in China.
穿过坤宁门就到达御花园了—这是紫禁城南北中轴线上朝北走到达北门前的最后一部分。
花园始建于1417年明朝年间。它占地面积为12000平方米是皇室的私人花园,它是中国最典型的皇家园林。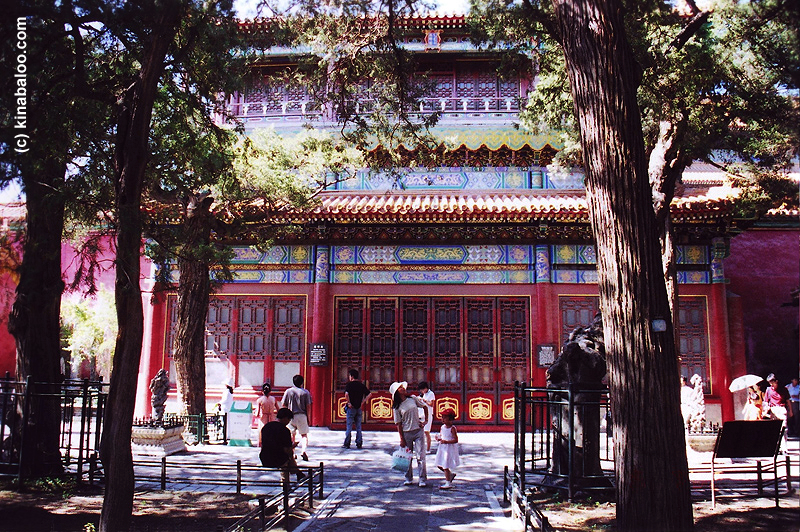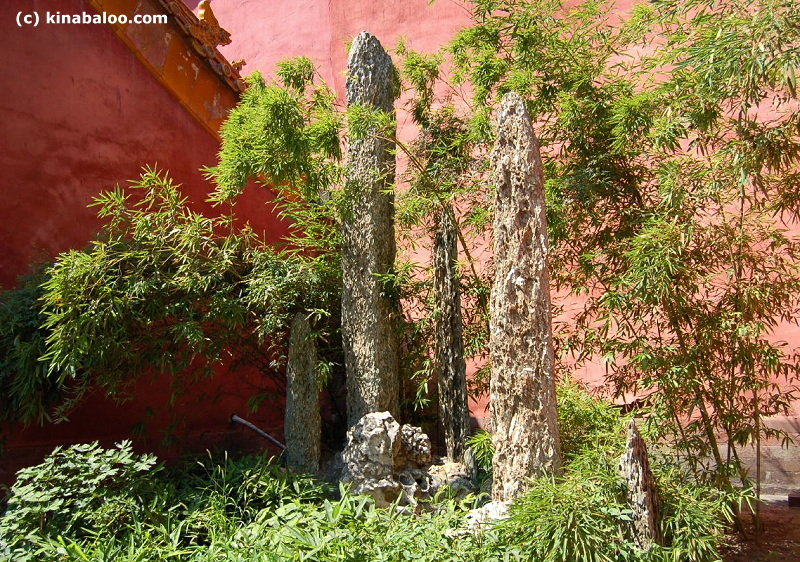 This garden was used exclusively by the imperial family to sip tea, play chess, meditate and generally relax. Within the garden, there are about 20 structures in different styles.
这个花园过去专供皇室家人品茶、下棋、沉思,或放松休息的地方。在公园内大约有20座不同风格的建筑。
It is interesting how the man-made structures maintain harmony with trees, rockeries, flowerbeds and bronze incense burners in this relatively small space.
有趣的是它是怎么把假山、大树、花园、香炉都和谐巧妙的融合一起,建造在这样一个比较小空间里。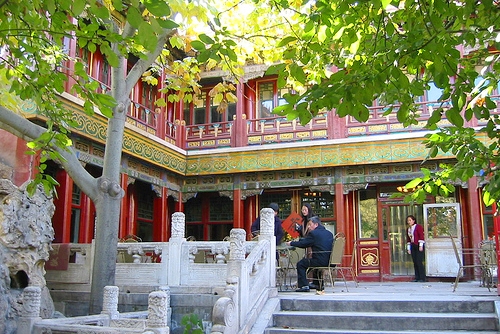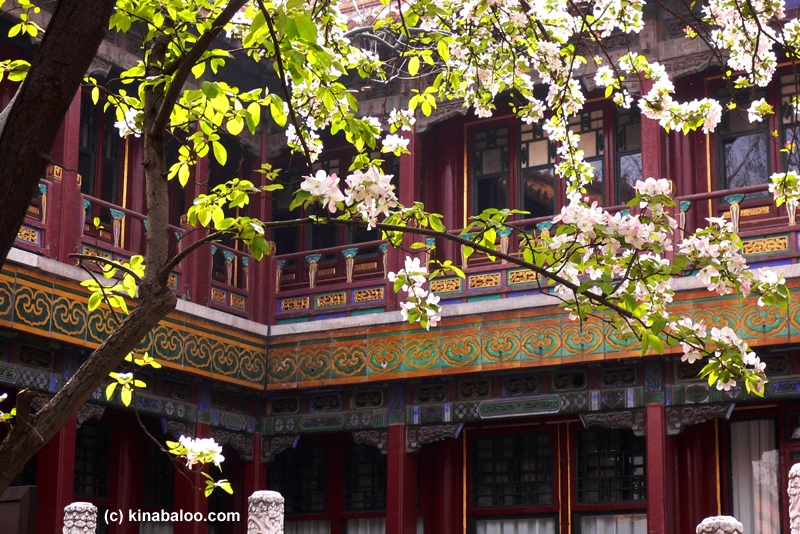 The Hall of Imperial Peace (Qin'AnDian), is the main structure in the garden and the only one on the central axis - it stands in the center of the garden, encircled by a rectangular wall. It was first built in the 15th century.
钦安殿,是御花园中主要的建筑,它是唯一一个在中轴线上位于御花园中心的建筑,周围被矩形的城墙围着自成一体。它始建于15世纪。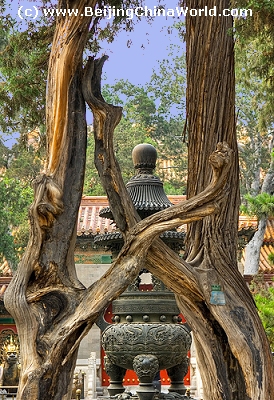 In front of the hall, there is a pair of 400 years old consort pines, symbolizing the harmony of the emperor and empress.
在殿前有一对400年的夫妻古松,被称作连理枝,它象征了皇上和皇后的和谐融洽,百年好和。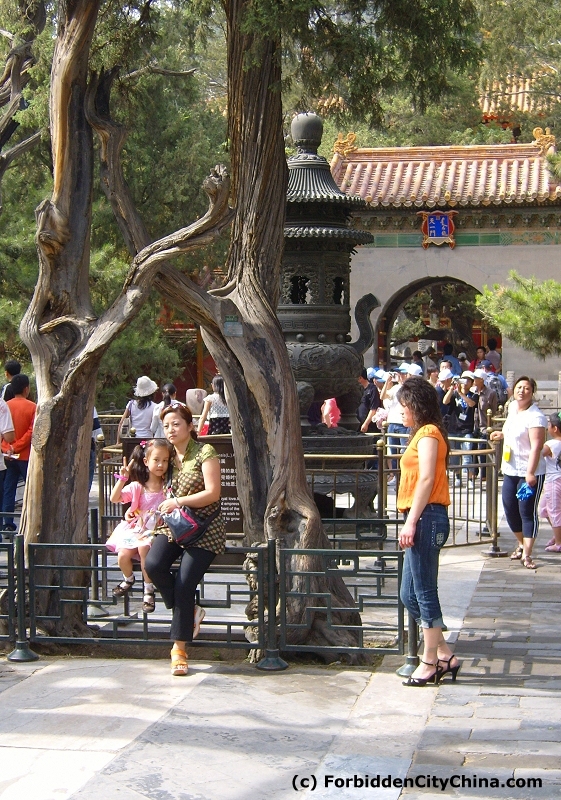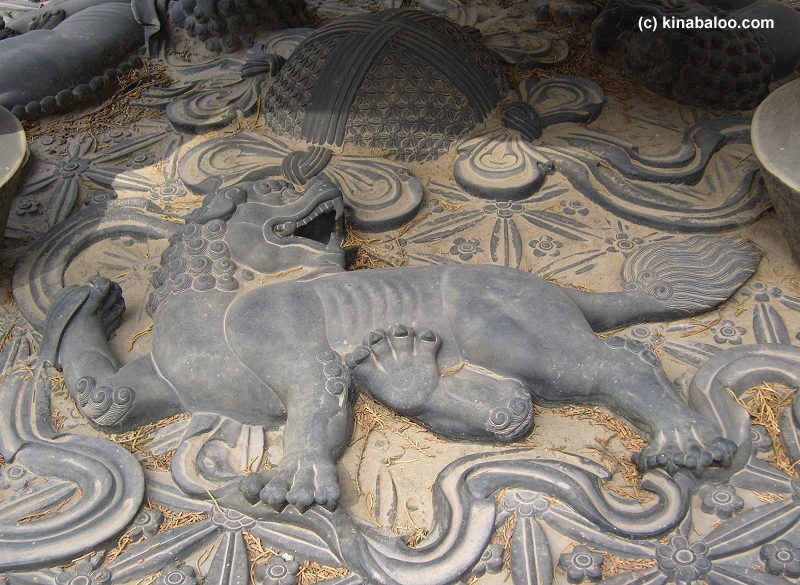 Under the incense burner.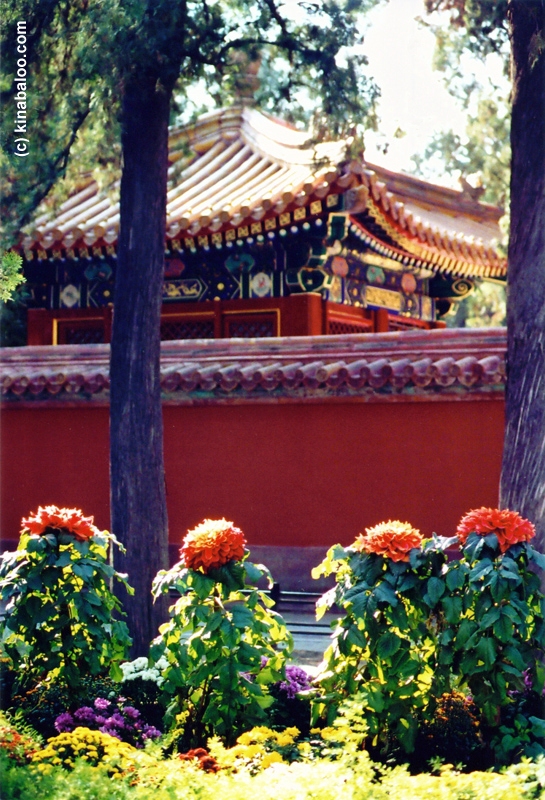 Next : The Imperial Garden Part 2

Forbidden City
Introduction