Roofs
屋顶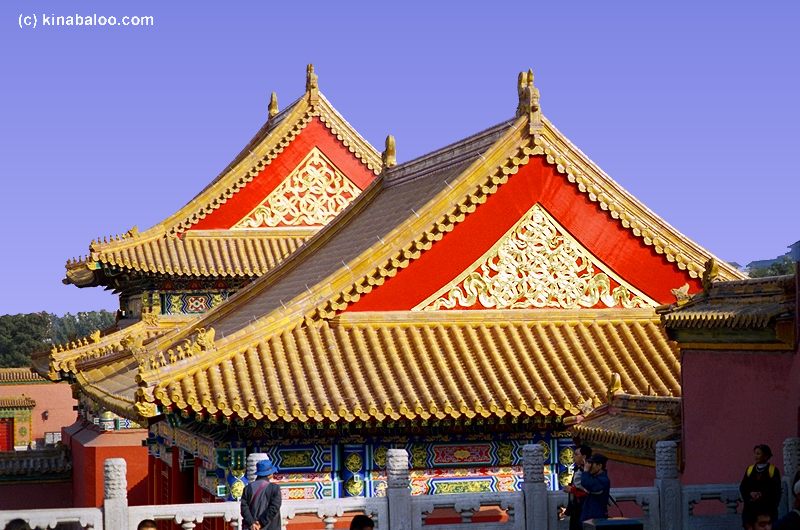 As early as the neolithic period, a basic principle of Chinese architecture was already established, wherein columns spaced at intervals, rather than walls, provided the support for the roof. Walls came to serve merely as enclosing screens.
早在新石器时代,中国的建筑原理就已确定了,在屋内用间隔的多个圆柱来支撑屋顶,而不是墙。墙的作用仅仅相当于围绕着的屏风。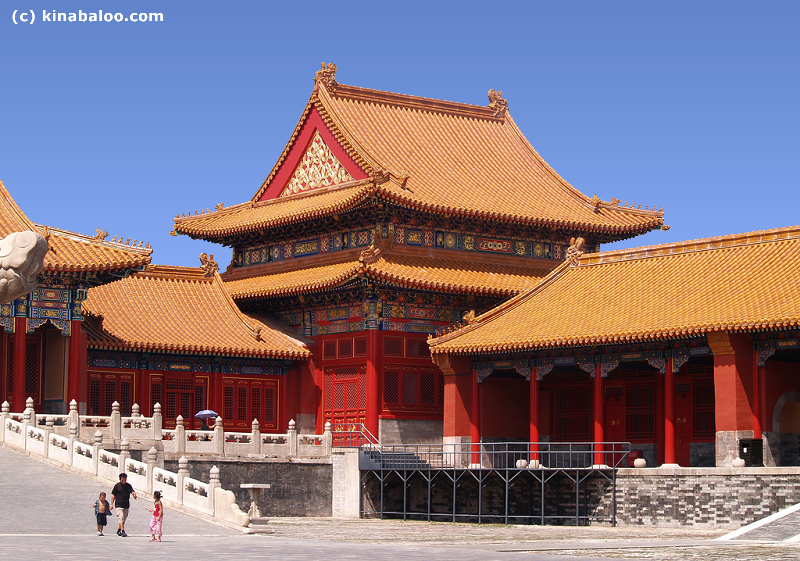 Although the typical Chinese roof probably developed during the Shang (c.1523-1027 B.C.) or the Chou (1027-c.256 B.C.) period, its features are unknown to us until the Han dynasty. Then it appeared in the form that we recognize today as a hallmark of Chinese architecture - a graceful, overhanging roof, sometimes in several tiers, with upturned eaves. The roof rests on a series of four-part brackets, which in turn are supported by other clusters of brackets set on columns.
尽管中国屋顶的建筑风格可能早在商代(公元前1523-1027年)或周代(1027-256),那一部分我们不知道直到汉代。然而这个建筑形式的出现,我们不得不承认它是当今中国建筑的一个标志——优美的翘檐有时会有好几重上翘的屋檐。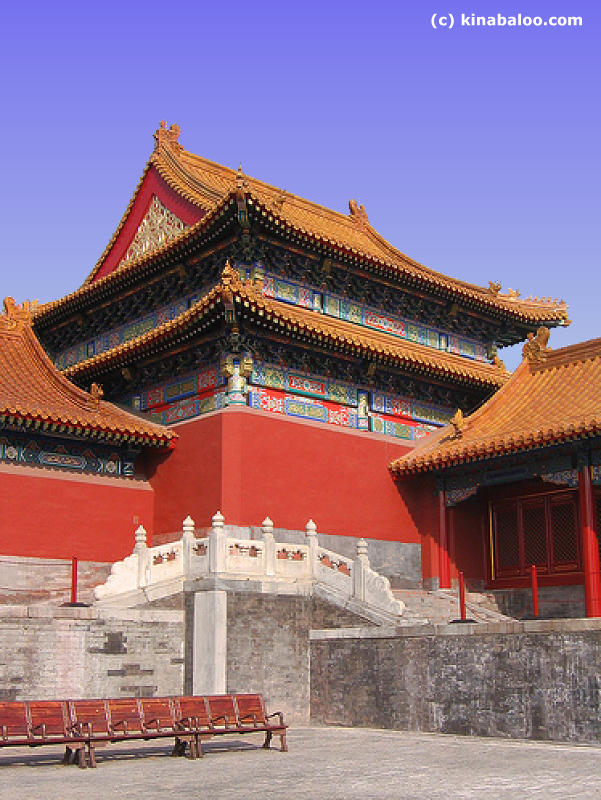 Decorative possibilities were soon realized in the colorful glazed tiling of roofs and the carving and painting of brackets, which became increasingly elaborate.
屋顶的琉璃雕塑和彩绘的装饰效果很快的就被注意到了,而且变得日益复杂。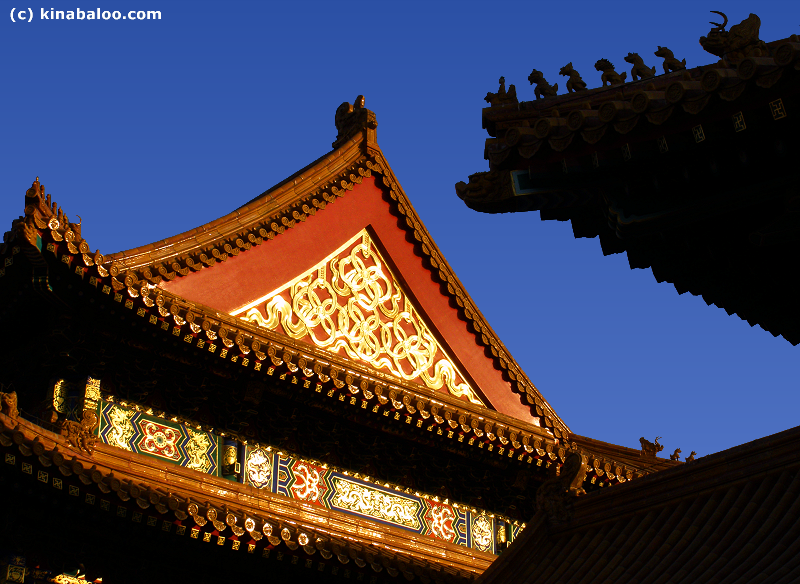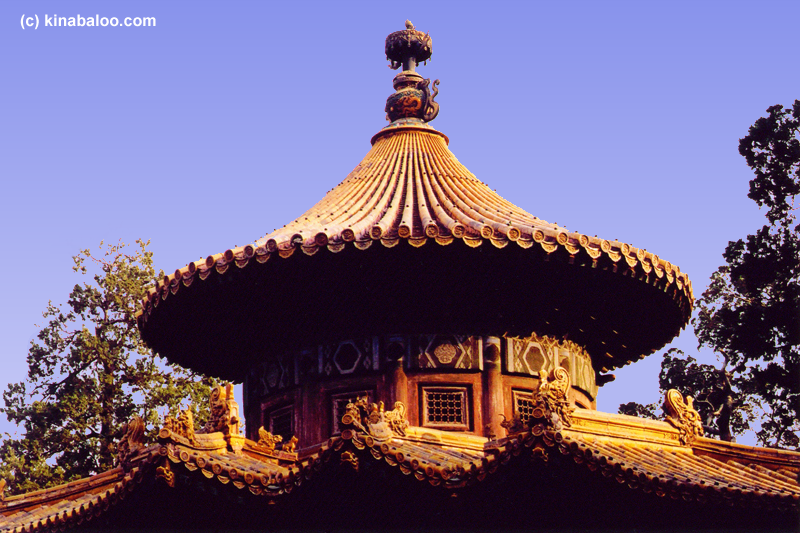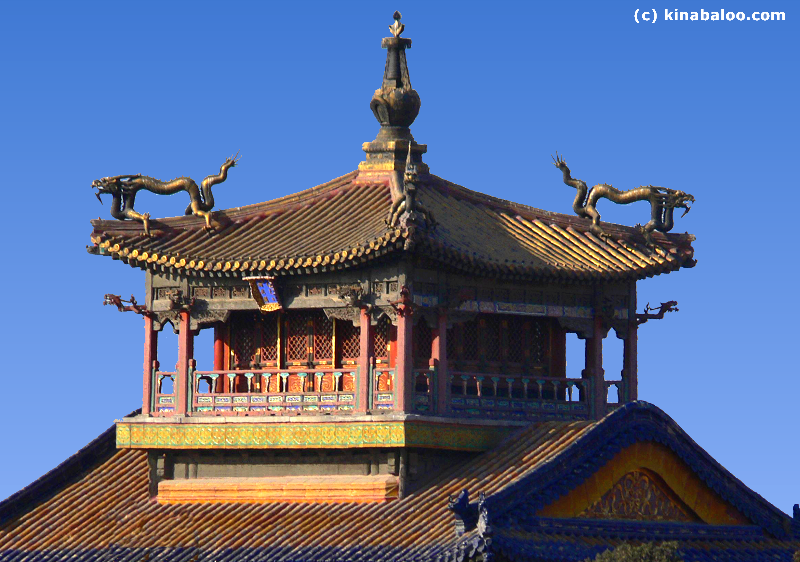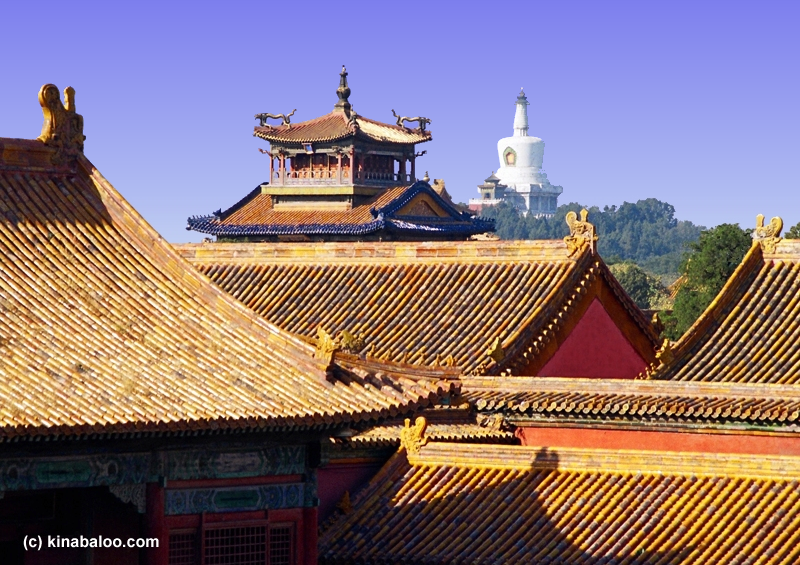 Next : Painted Decoration : Beams and Ceilings

Forbidden City
Introduction