Around TianAnMen Square
Near the center of TianAnMen Square is the Monument to the People's Heroes. The 37m tall obelisk dates from 1958 , dedicated to those who died for their country.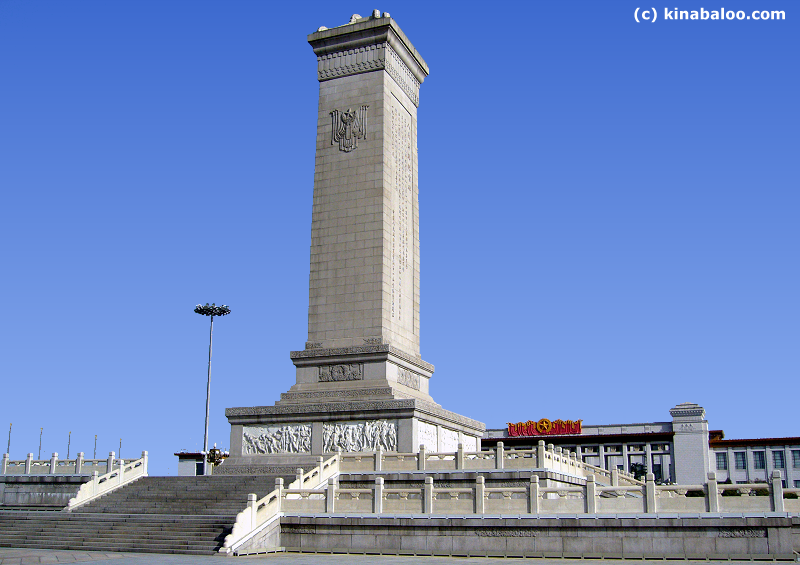 Just south of it lies the Memorial Hall (mausoleum) of Chairman Mao ZeDong. It holds Mao's preserved body and is particularly popular with chinese tourists.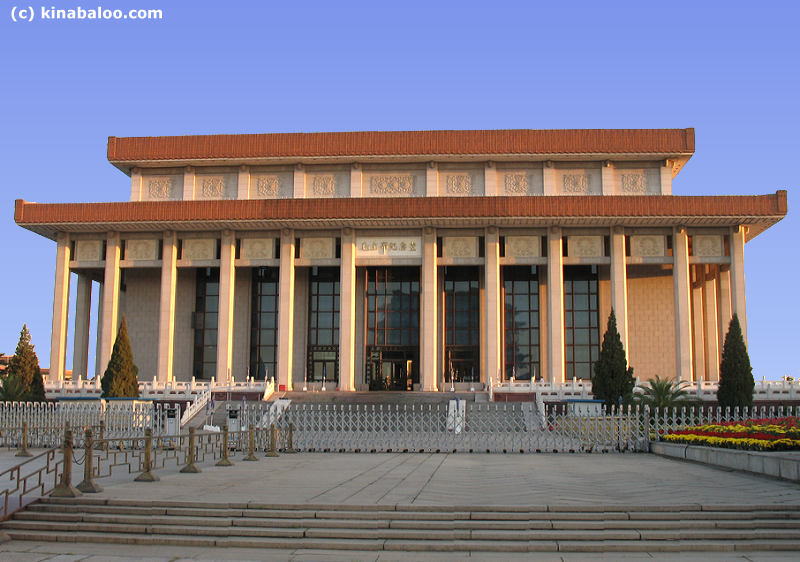 On the west side of the square is the Great Hall of the People, where China's executive sometimes meets. It opened in 1959. Most days it is open to visitors.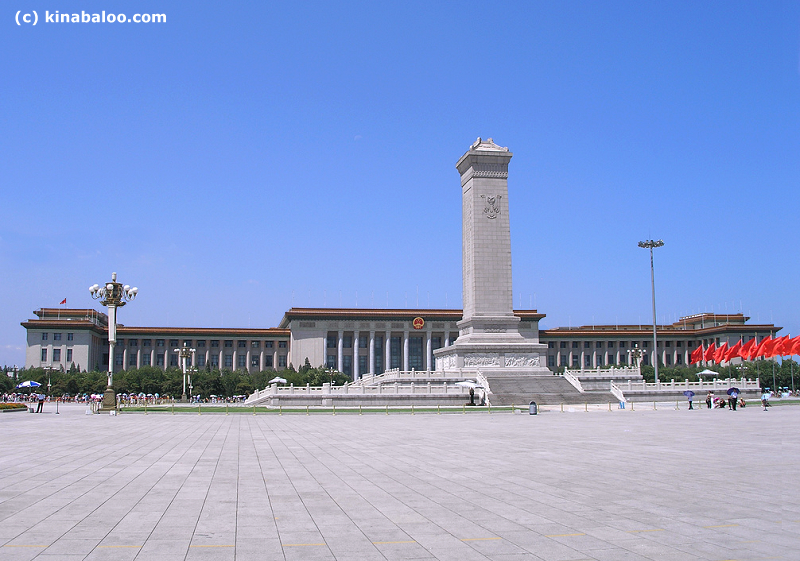 On the east side lies the Museum of Chinese History or National Museum that covers both the revolution and all of chinese history, with many artefacts and reconstructions.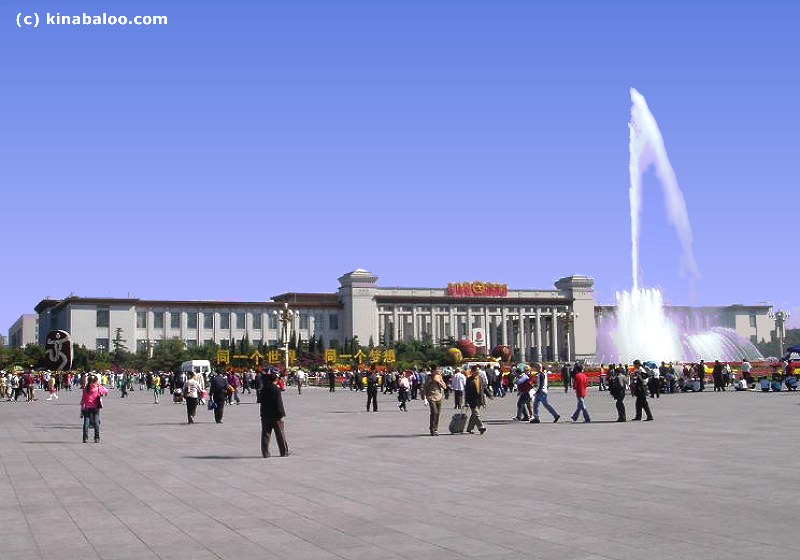 At the southern end of the square sits ZhengYang Gate, originally part of the walled imperial city.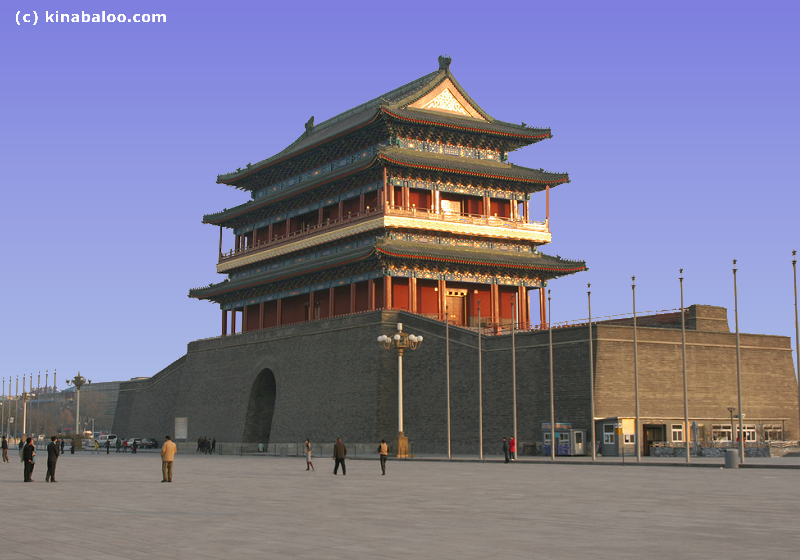 And a little further south is QianMen Gate, or more accurately, JianLou (Arrow Tower). This was originally built in 1439 to serve as a watchtower.