Yuan Dynasty Dadu City Wall Park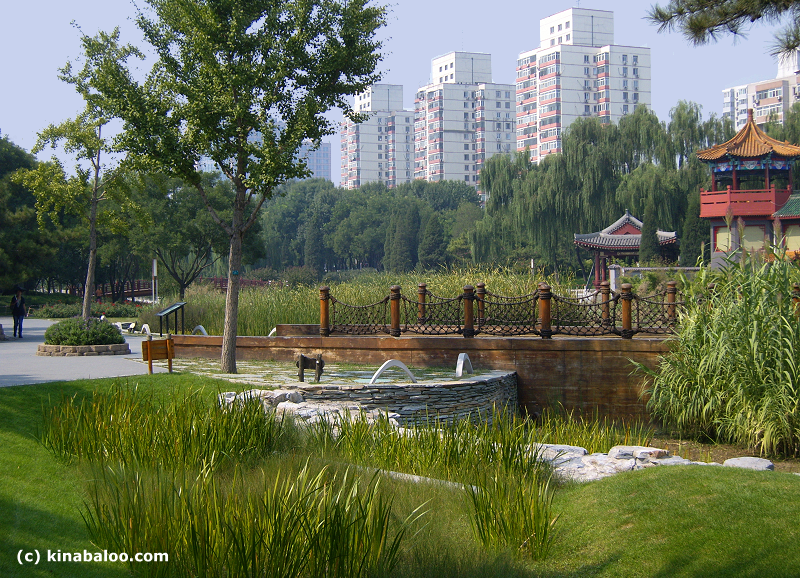 The Yuan Dynasty Dadu City Wall Park is about 9km long and about 150m wide, situated in north Beijing between the third and fourth ring roads. Beautifully landscaped, this relaxing park runs on both sides of a canal, with bridges linking the two sides every so often, with winding paths and willow trees, ponds with reeds, teahouses, sculpture and creative evening lighting.
With a history of over 700 years, YuanDaDu ChengYuan (ChengYuan means City Wall) was built between 1267 and 1276. Dadu was the name given by the Mongols to the city of Beijing. The north part of this wall was left adrift when the north wall was moved southwards in the early years of the Ming Dynasty (1368-1644). The remains of this earthen wall run along the south side of the park. One can still see the approximately 10m high historic wall called TuCheng.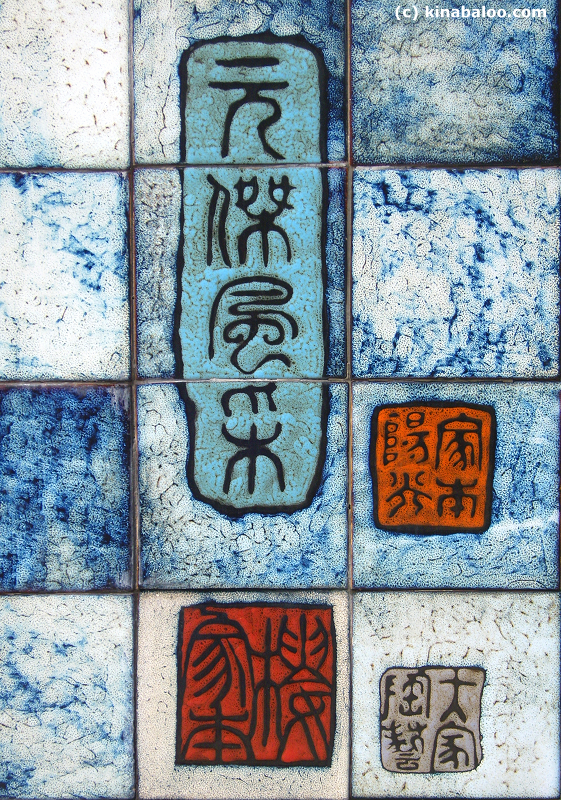 The park aims to celebrate the culture and achievements of the Yuan dynasty period. It is divided into 7 parts by 6 roads although in most cases one can pass easily from one section to the next. One stretch has been assigned as a waterside 'bar street' on one side (HuiXin Dong Lu, East HuiXin Street). There have been two phases of its development: in 1988/89 and 2002/03.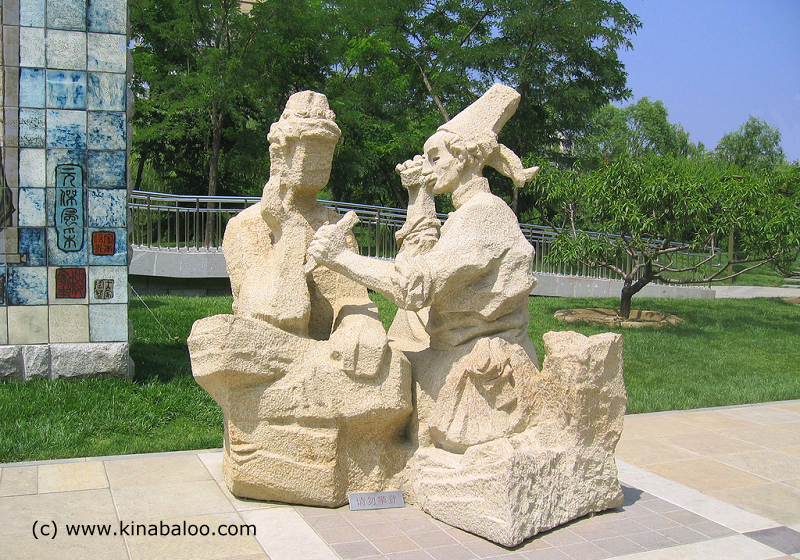 Of all the scenic areas, perhaps the most interesting is the awesome group sculpture named 'Heyday of Dadu' (the east side of AnDing Lu, AnDing road) where there are giant statues of 19 historical figures such as Kublai Khan, the Imperial Concubine and Italian traveller Marco Polo, some over 5m tall. There are also bronze horses, stome sheep, pavilions and an 80m long tiled mural.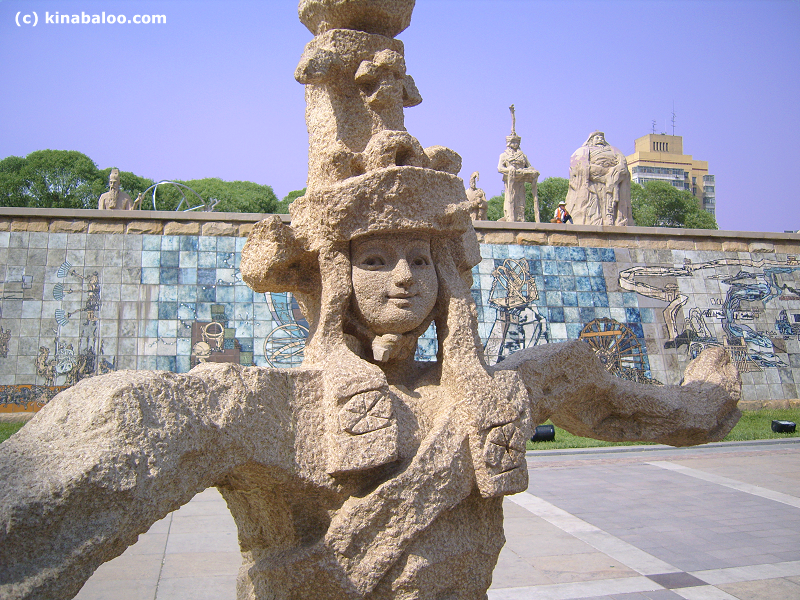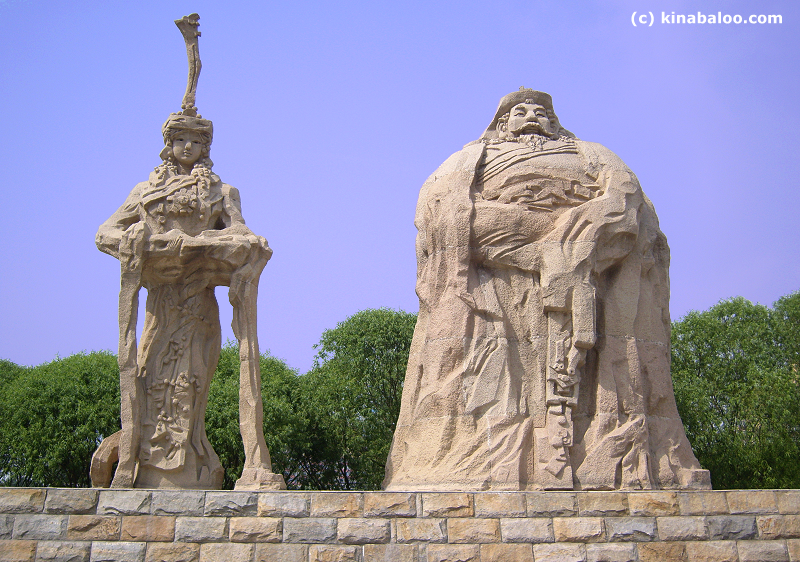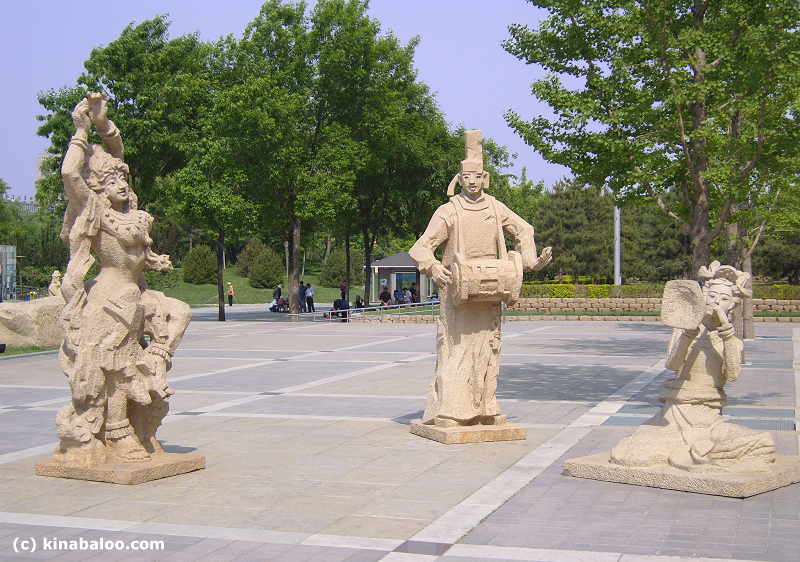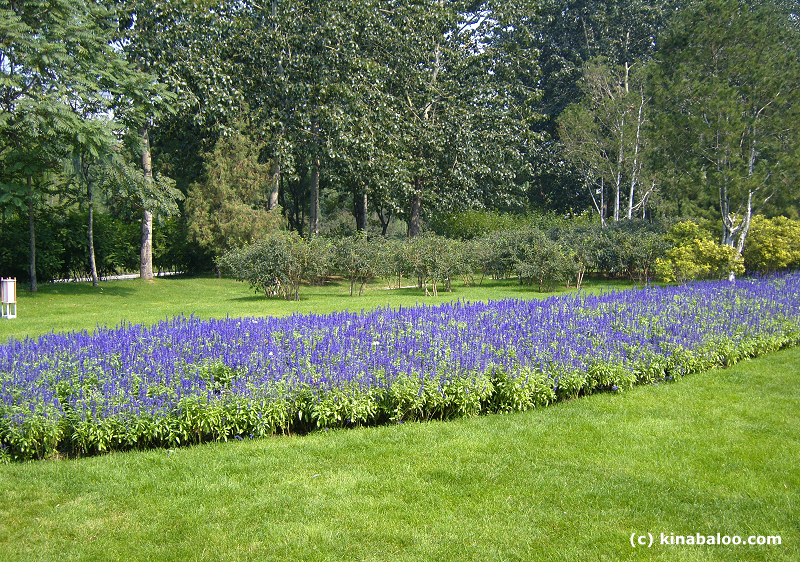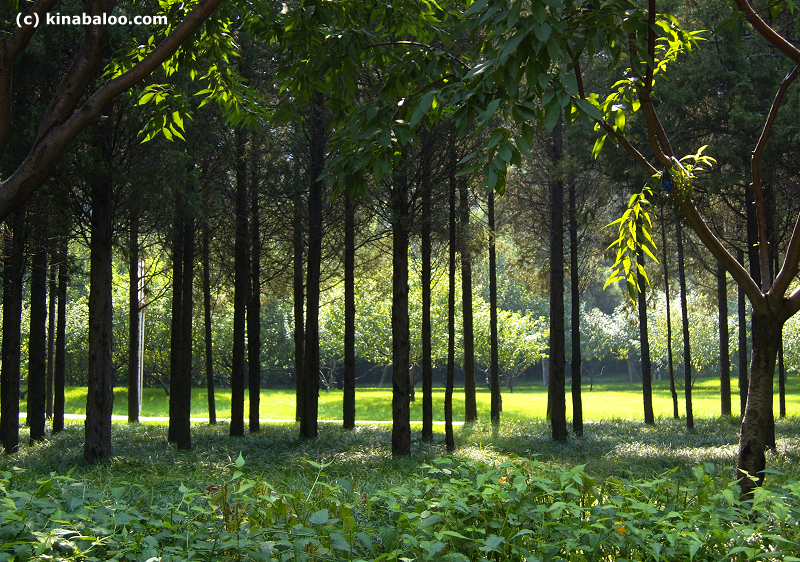 Yuan Dynasty
Dadu City Wall
Relics Park