PanJiaYuan Market

If you only go to a market once in Beijing, take a trip to this colorful outdoor bazaar that sells all kinds of antiques, arts and crafts. It is located in south west Beijing, just east of LongTan Park. Although open everyday, it is most lively at weekends when far more stalls are open.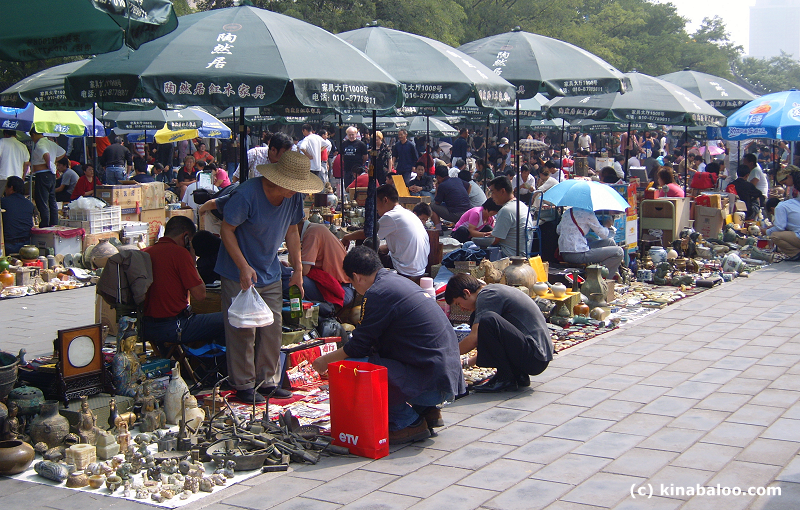 Nearly the whole range of desired objects can be found here : jade, Tibetan and other ethnic crafts, books, artworks, communist memorabilia, coins, jewelry, statues, beads, silk, porcelain, musical instruments, furniture... Not all the antiques are genuine so if you need certainty it is probably best to shop elsewhere. However, if you are more interested in hunting down the bargain, or are just interested in finding something you like, this is the place. For those particularly interested in furniture, try the nearby ChaoWai Antique Furniture Market, about five minutes walk north.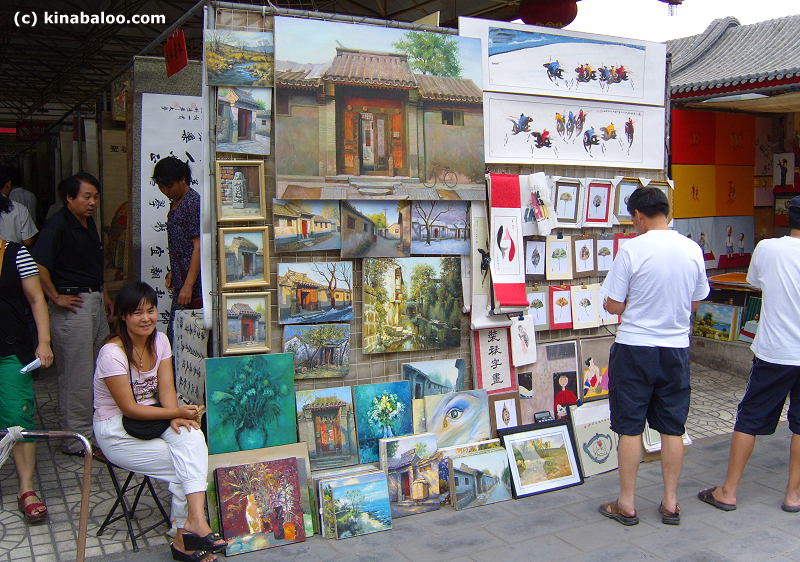 It was once called 'ghost market' which essentially meant black market. As word spread, people from far and wide would come here to sell what they could in times of need and by around 1990 the narrow hutong lanes were so crowded at the weekends that traders spread to a small nearby wood and sold their wares among the trees. This was when it gained the name 'Dirt Market'. So popular was the market that the authorities eventually legalised it, built a market structure and now rent out spaces within it.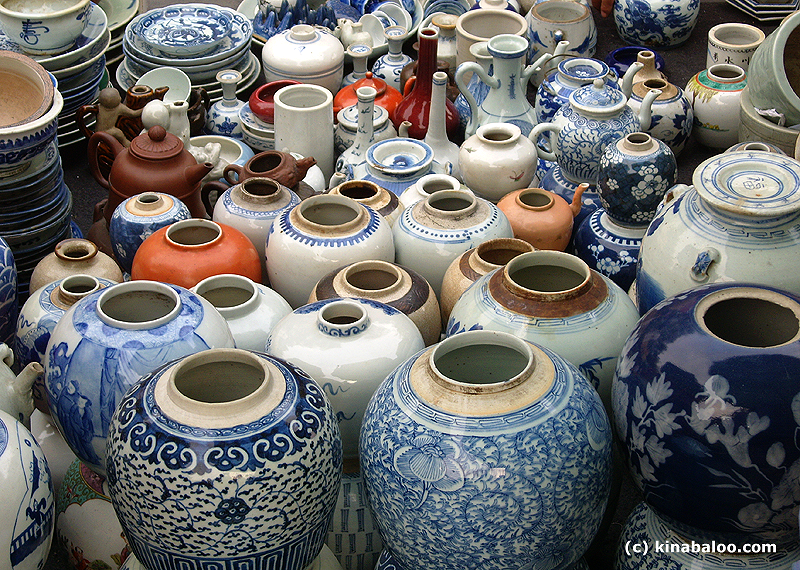 For the widest possible choice, arrive early on a weekend; the day begins from around 4am in summer! Just remember to bargain.