LongTan Park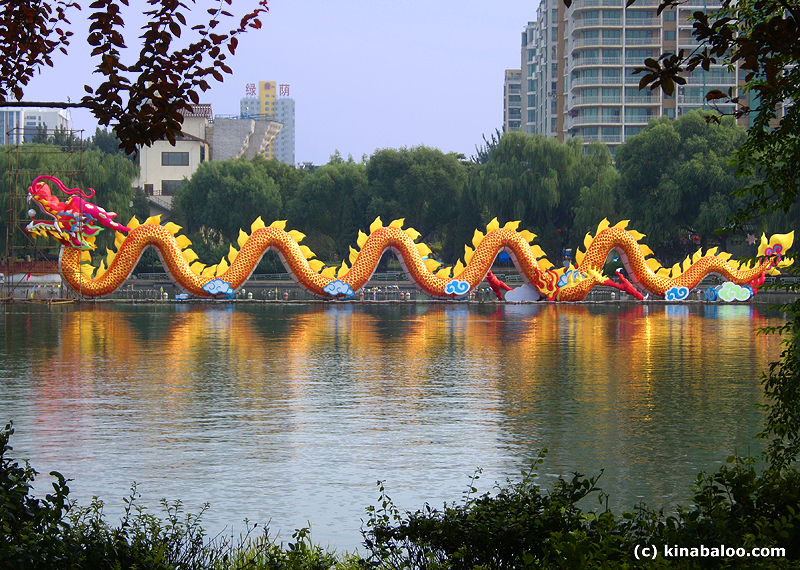 Longtan Park is located about 1.5 km east of the Temple of Heaven. Next to the west side of Longtan Park is the Beijing Amusement Park that features a ferris wheel and other rides.
Longtan Park features the large Dragon Lake, with 'moon bridges', weeping willows, rock gardens, dragon boats, tea houses and restaurant, exercise areas and play areas for children. There is also a beautifully curving pavilion with a dragon roof and pillars decorated with golden spiralled dragons. Indeed, the dragon motif is featured in many places throughout Longtan Park.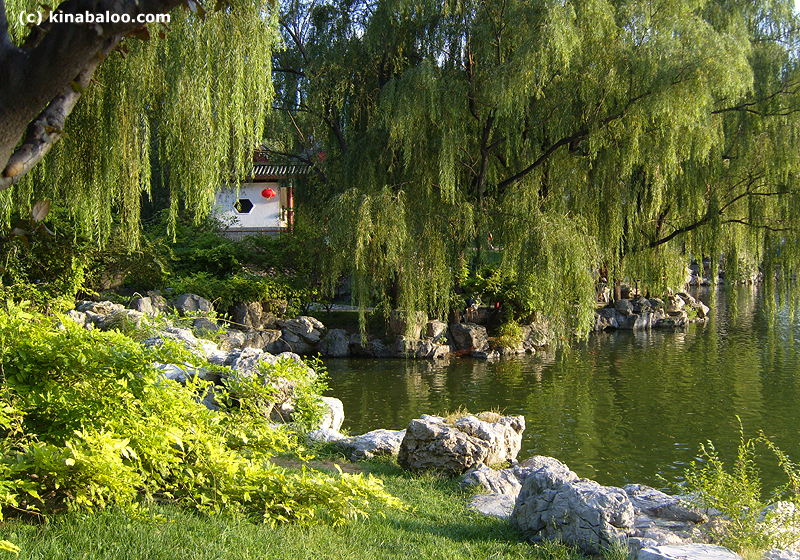 Longtan Park hosts a popular temple fair, a traditional form of folk market and cultural activity, during the Spring Festival.
During the Lantern Festival of 2007 (end of September and lasting through the Mid-Autumn Festival to National Day, 1st October), Longtan Park was decorated with many beautiful illuminations illustrating the Olympic spirit, Olympic history, torch relay and Olympic 'Fuwa' mascots. There were sixteen huge lantern displays set over the lake and many others around the park. A similar exhibition will be held here in 2008.