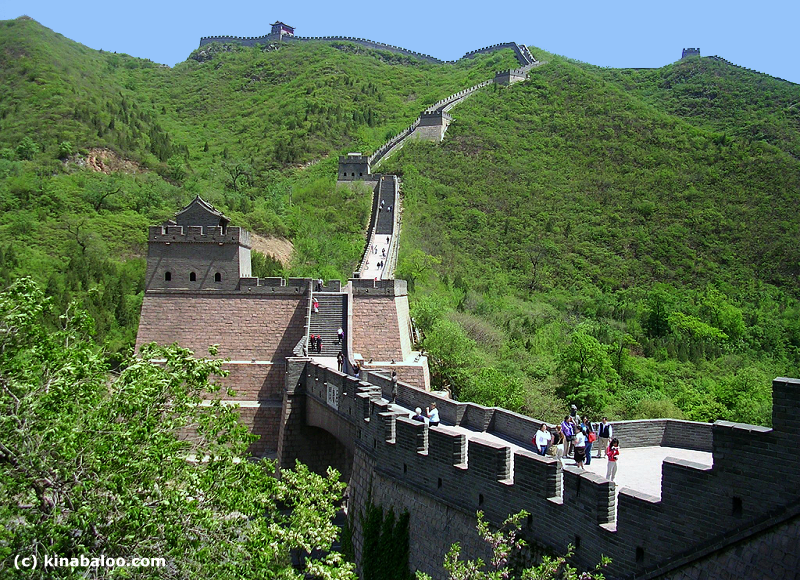 MuTianYu Great Wall has 22 watchtowers. Built mainly with granite, MuTianYu Great Wall is 7-8 meters high and at the top is 4-5 meters wide.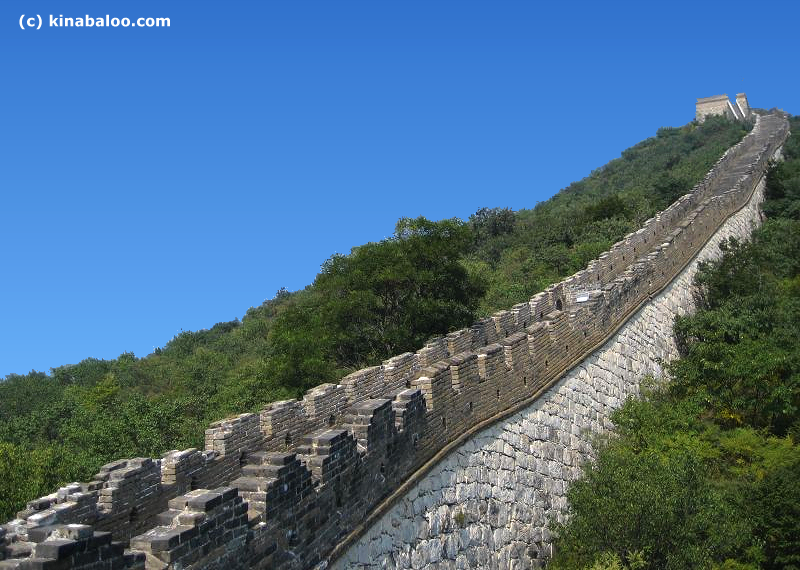 MuTianYu Great Wall is older than BaDaLing Great Wall. MuTianYu Great Wall was first built in the mid-6th century during the Northern Qi. In the Ming dynasty, under the supervision of General Xu Da, construction of the presently seen MuTianYu Great Wall began on the foundation of the wall of Northern Qi. In 1404, a pass was built in the wall at MuTianYu consisting of three interconnected towers that was capable of withstanding a strong attack.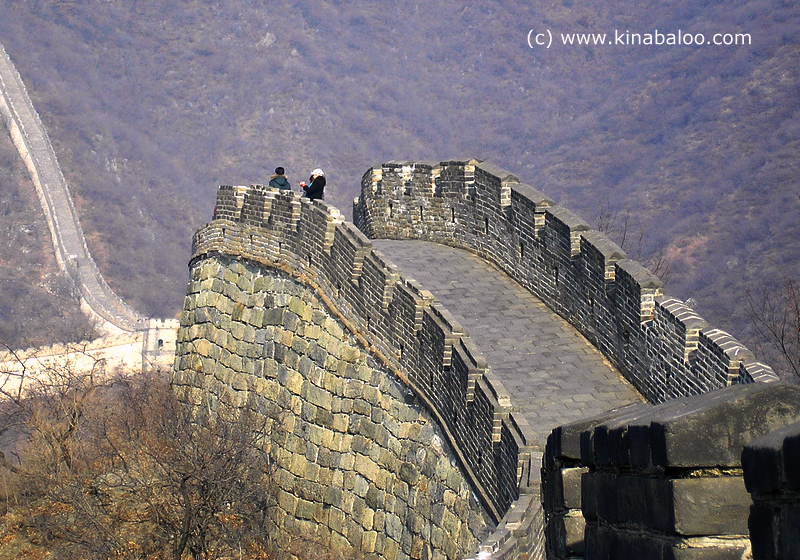 Another interesting feature of MuTianYu Great Wall is that both the inner and outer parapets of the wall are crenellated with merlons - a feature quite rare among sections of the Great Wall.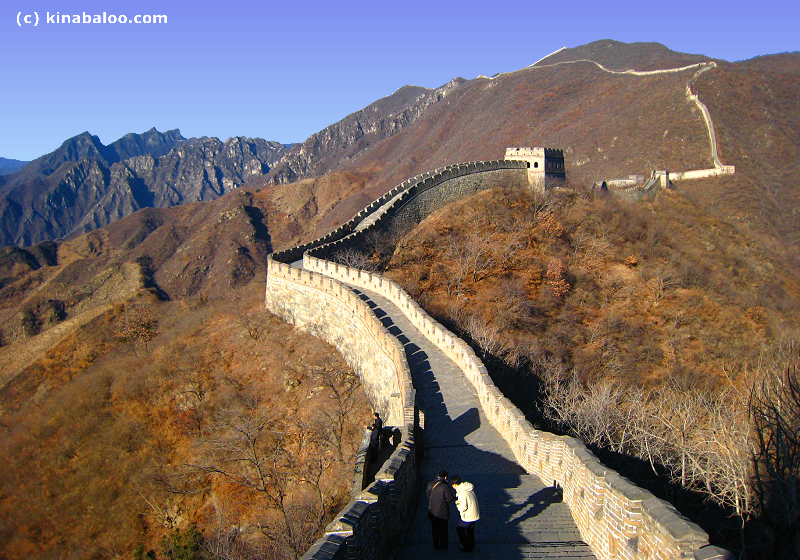 MuTianYu Great Wall was opened to tourists on May Day in 1986, the second Great Wall site opened to tourists after BaDaLing. MuTianYu Great Wall passes through beautiful forested hills with streams.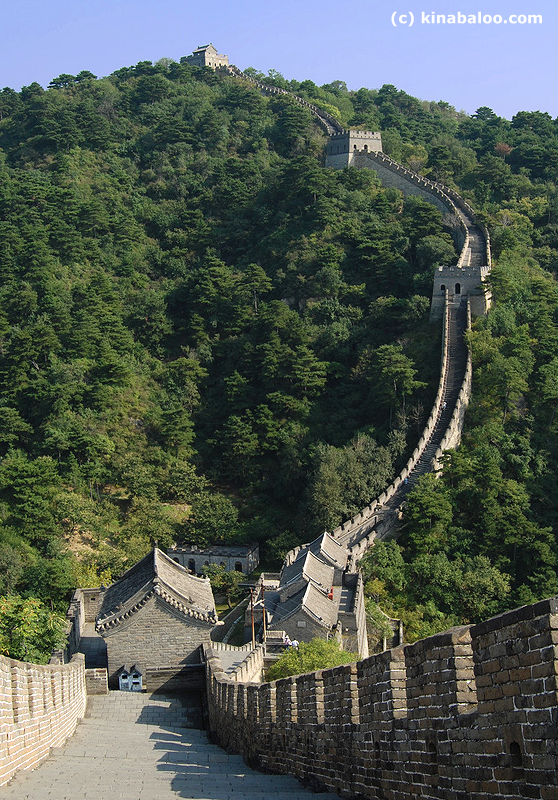 There is a cable car at MuTianYu to whisk you up onto the Great Wall. Which is just as well, because once on the Great Wall, there is a long distance to explore, with plenty of ups and downs! However, you can take a path up to the wall if you wish.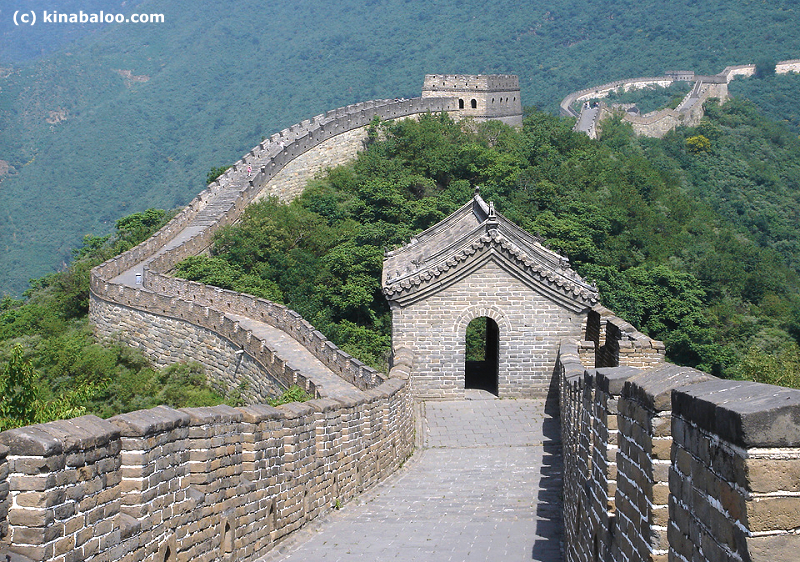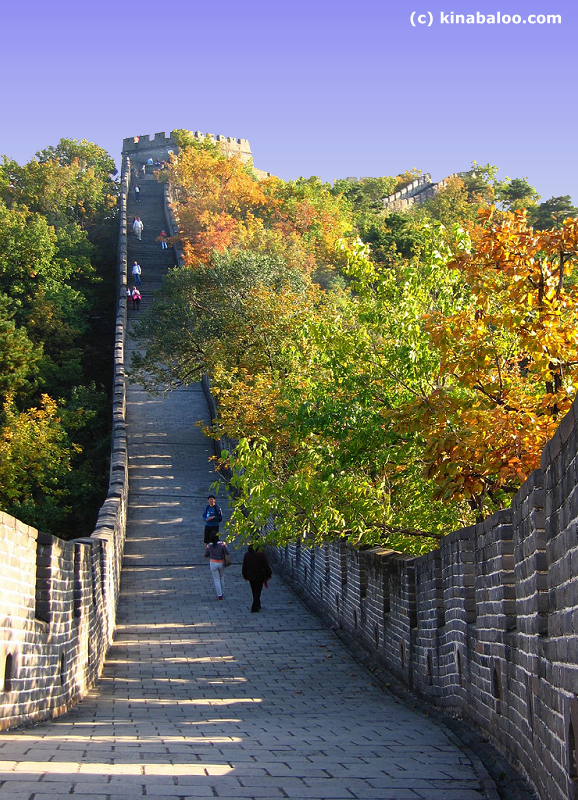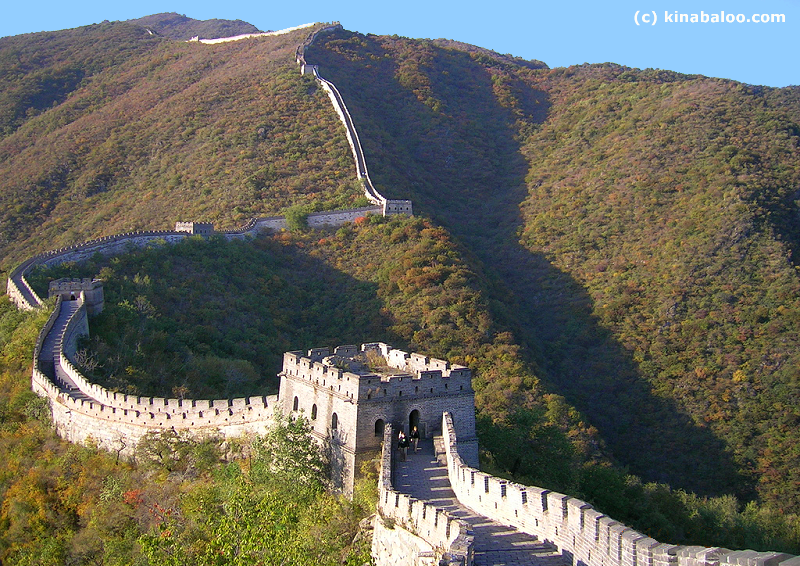 The Great Wall of China


The Great Wall near Beijing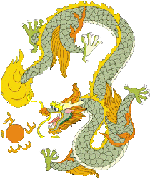 Badaling Great Wall


Badaling : more photos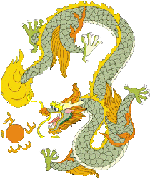 Gubeikou, Jinshanling & Simatai Great Wall


Gubeikou, Jinshanling & Simatai : more photos


Gubeikou, Jinshanling & Simatai : more photos 2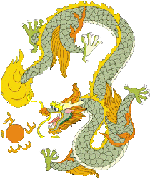 Mutianyu Great Wall



Juyongguan Great Wall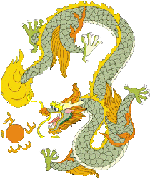 ---