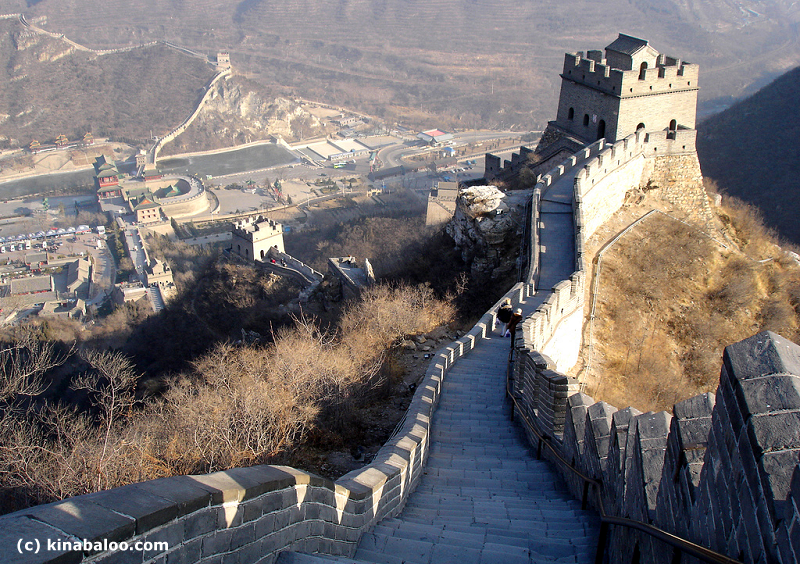 JuYongGuan Great Wall is the nearest section of the Great Wall to Beijing - a little nearer than BaDaLing that it connects to; both of these sections of Great Wall protect the same natural pass through the mountains through which now passes the Badaling Expressway and a railway line.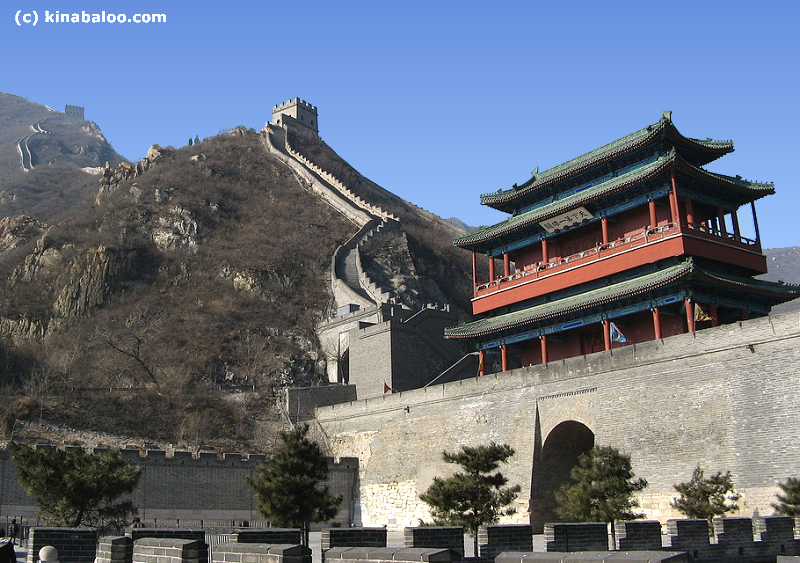 JuYongGuan Great Wall is a pass through the mountains ('guan' means 'mountain pass') located in an 18 km long valley named GuanGou which is in ChangPing County, about 55 km from Beijing city.
JuYongGuan is one of the three great passes of the Great Wall of China. The other two are JiaYuGuan Pass and ShanHaiGuan Pass.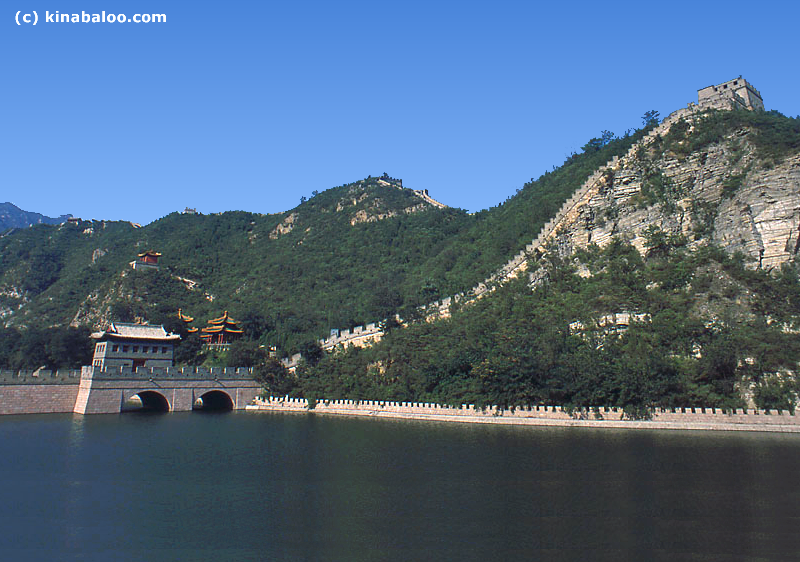 JuYongGuan had many different names in the past; however, the name JuYongGuan was used by more than three dynasties. It was first used in the Qin Dynasty when Emperor QinShiHuang gave the orders to build the Great Wall of China. JuYongGuan Pass was connected into the Great Wall of China during the Northern and Southern Dynasties period.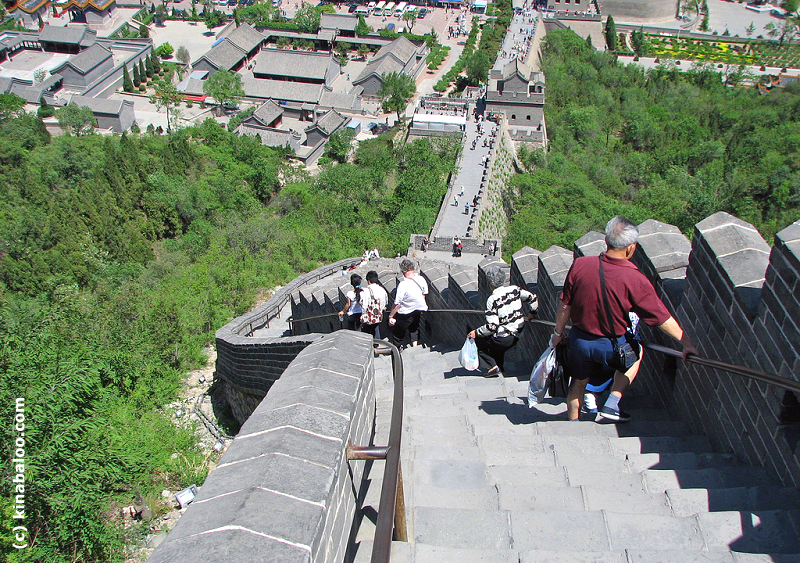 Actually, JuYongGuan Great Wall actually has 2 passes, one at the south and one at the north. The south one is called 'Southern Pass' (what we now call JuYongGuan) and the north one is called BaDaLing.
In the middle of JuYongGuan Great Wall, in the valley, there is 'Cloud Platform' (also called 'Crossing Street Tower'). It was built of white marble during the Yuan Dynasty and has a height of 9.5 m. In the middle of the base of the platform there is an arched doorway. Many animal images were carved both in the arch and the door. On the walls to each side of the door, the statues of gods and scriptures were carved.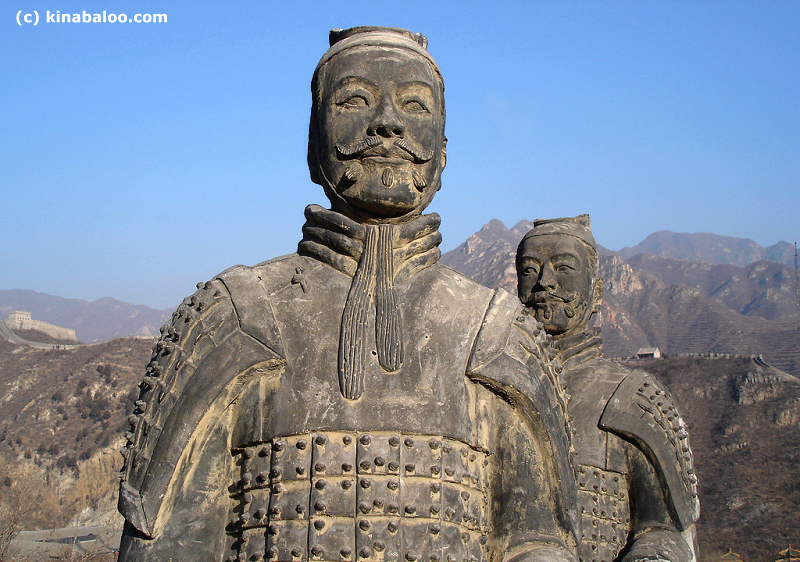 Originally, there were three white towers on the platform (hence the name 'Crossing Street Tower') but these were destroyed in the transitional period between the Yuan and Ming dynasties. Later Tai'An Temple was built on the platform but this was later destroyed during the Qing dynasty.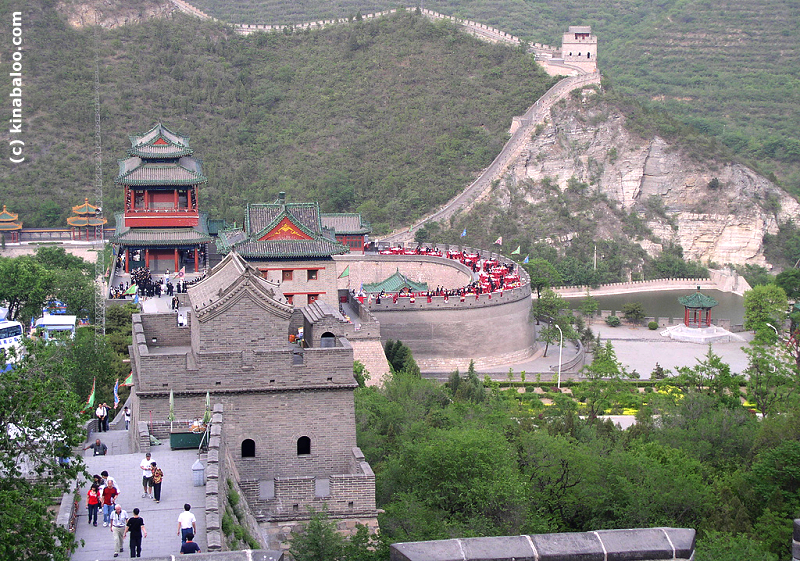 The presently seen JuYongGuan Great Wall was initially built in the Ming dynasty and received much renovation later. It is a very important strategic place, connecting inner China and the area near the northern border. JuYongGuan Great Wall was also of great defensive importance for Beijing city and the Ming Tombs.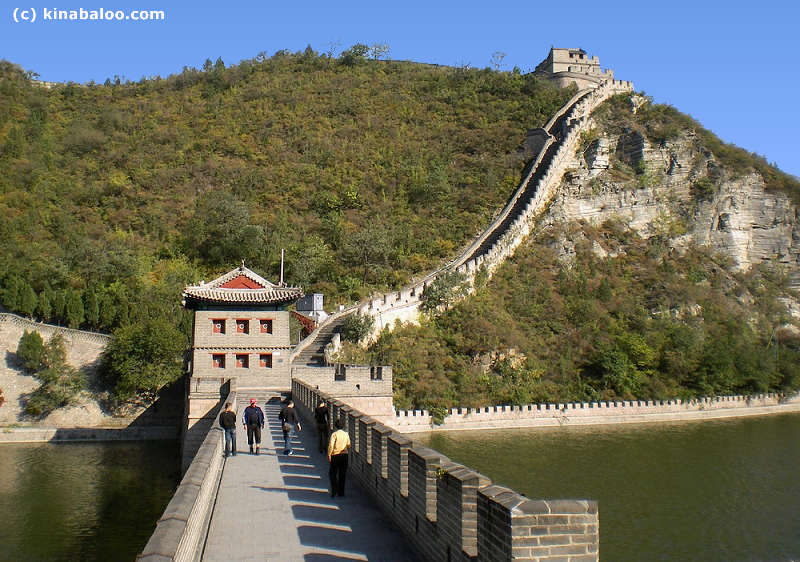 Because there are lush flowers and trees around the JuYongGuan Pass, like layers of green, it has received the name of 'Juyong Green Layers', famous as one of the 'YanJing Eight Best Sceneries'.