The Grand Pavilion
廊如亭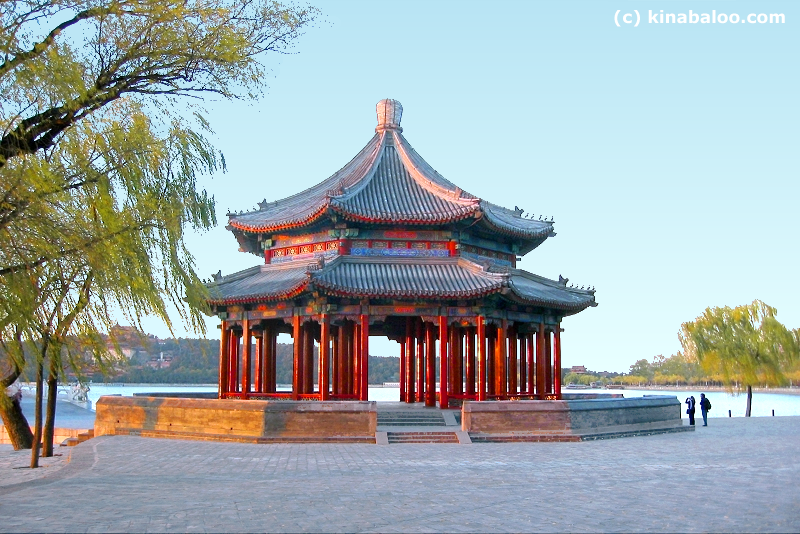 This pavilion, of unusually large size (the largest in China), is octagonal and double-eaved. It covers an area of over 130 square metres. It has 24 round pillars and 16 square pillars.
此为八角重檐亭,面积130多平方米,由内外三层24根圆柱和16根方柱支撑。亭体舒展稳重,气势雄浑,是中国亭建筑中最大的一座。在去过岛上的龙王庙后,你可以尽情的端详这个盛大的八角亭。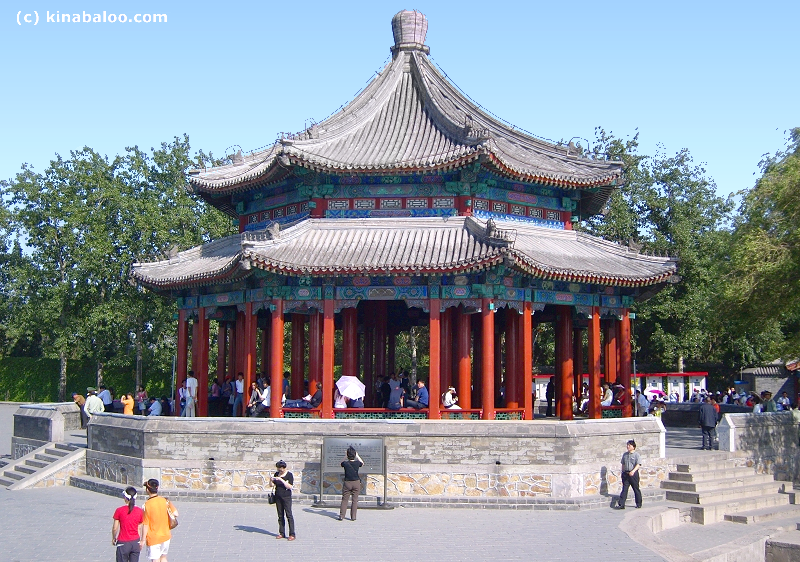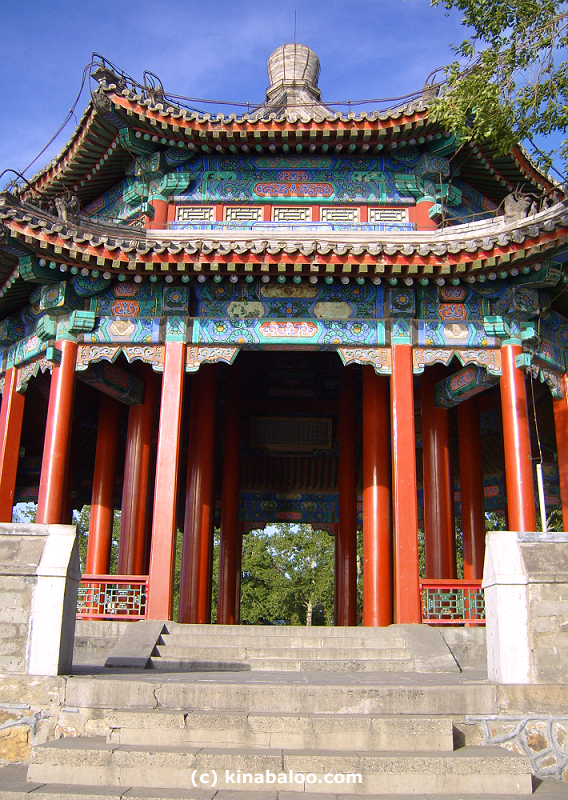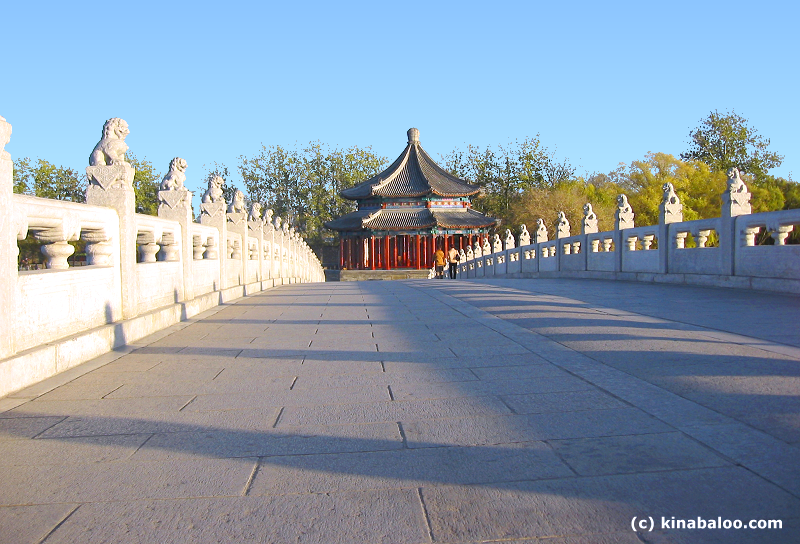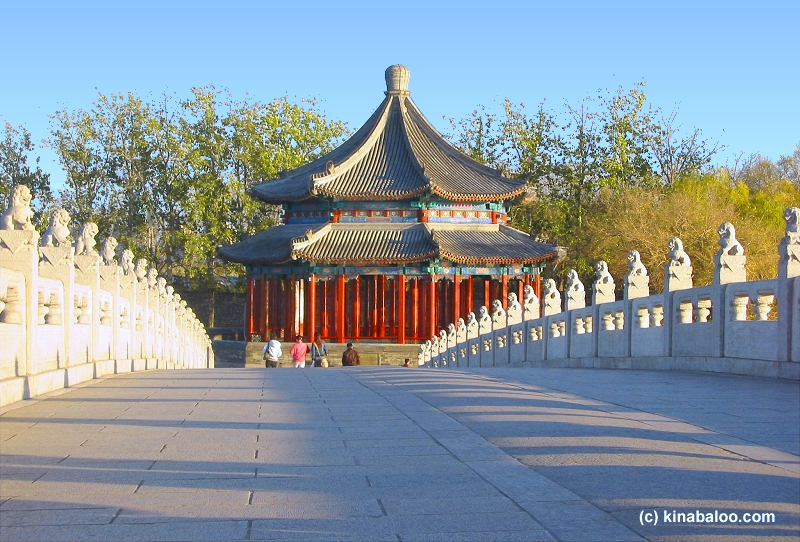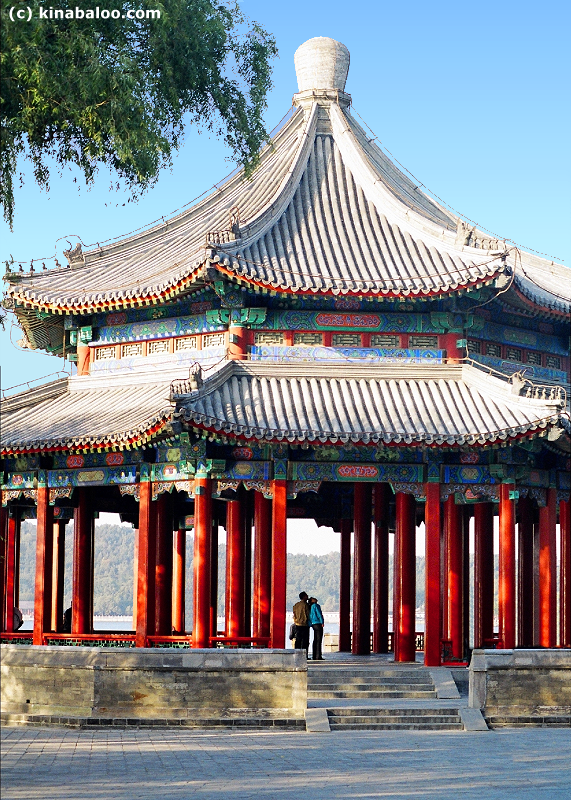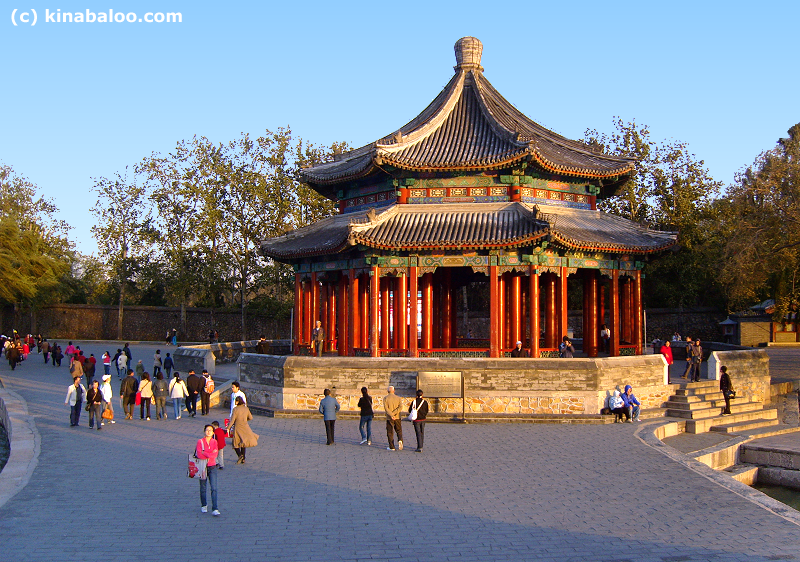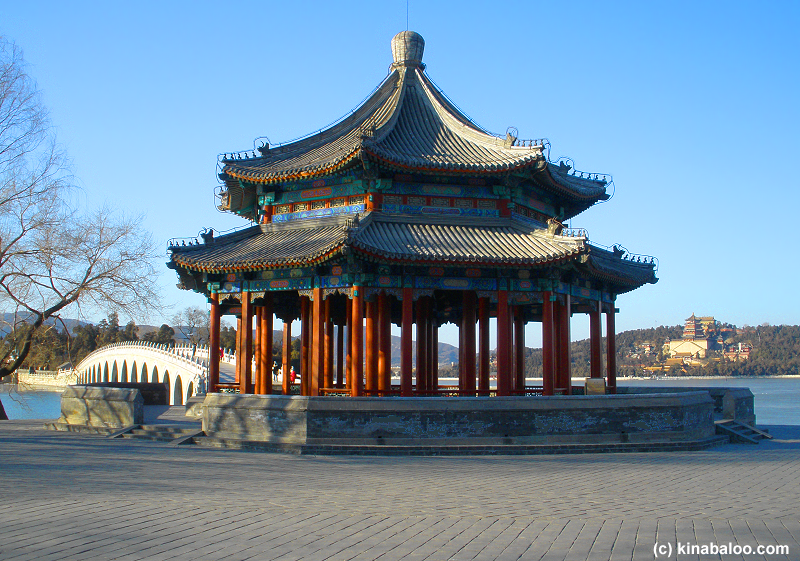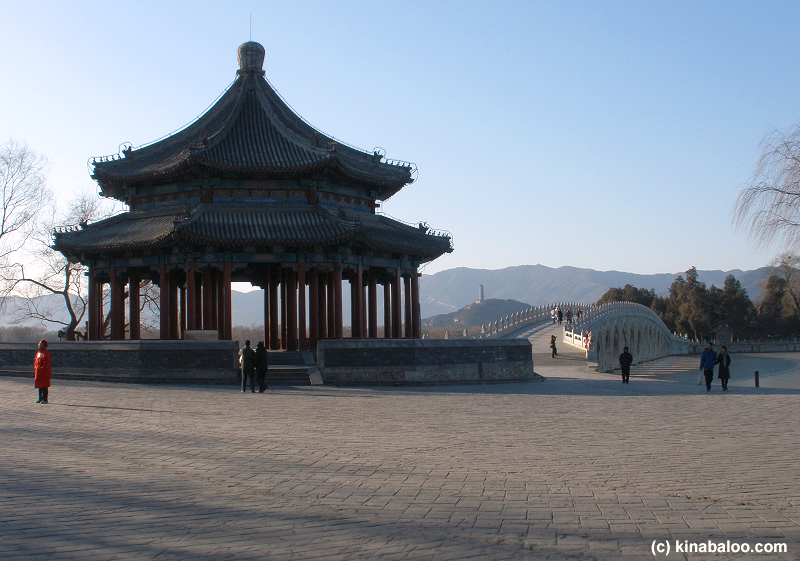 The Bronze Ox
铜牛
As you walk back from the Grand Pavillion towards Longevity Hill you will pass The Bronze Ox. Cast in 1755, on its back is an eighty word inscription to explain its presence.
当你从廊如亭走回来时你会看见这个铜牛面朝着万寿山。它铸造于1755年,形象十分逼真。牛背上铸有八十字篆体铭文,说明它是用来镇水的。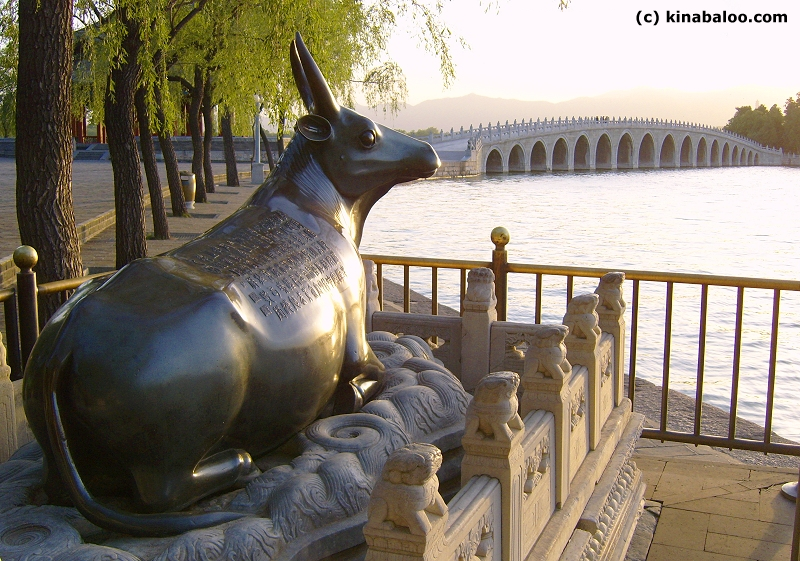 According to ancient tradition, tying an ox near to a river bank or lake side could help prevent flooding. Gradually, tradition changed to make a depictional ox suffient for this purpose.
根据古老的传说,在河边或湖边栓一个黄牛会防止水灾。逐渐的演变成一种风俗习惯在河边用黄牛镇水。