SuZhou Market Street
苏州街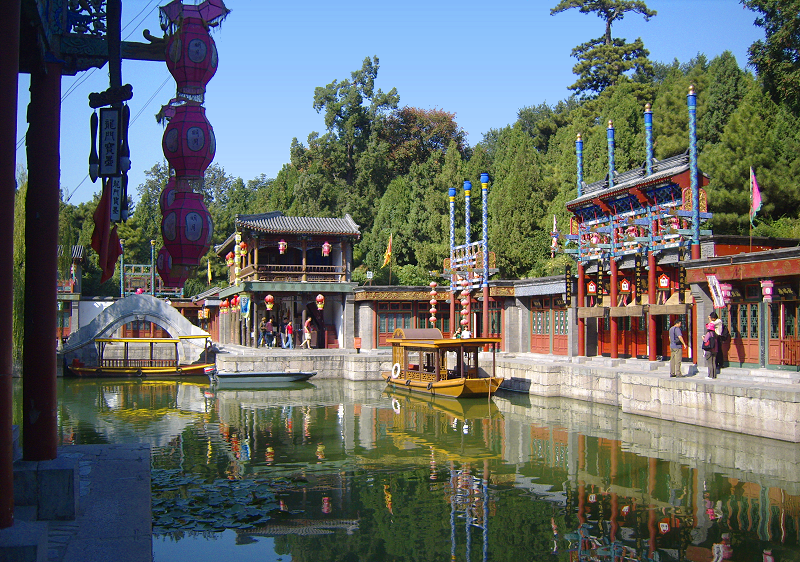 The Summer Palace has two main entrances, one is the East Palace Gate and the other is the North Palace Gate. We recommend starting your visit from the North Palace gate and arriving at the lakes by a climb over Longevity Hill. When you buy your entrance ticket, ask also for a guide map (low cost) with which you can trace your journey.
From the north gate, proceed straight ahead to SuZhou Market Street. It is modelled on the town of SuZhou in ZheJiang Province, south China - the 'Venice of the East'.
颐和园有两个主要的入口,一个是东宫门,一个是北宫门。我们建议您从北宫门开始,当翻过万寿山后你自会到达湖畔。当你买门票的时候同时要一个导游地图(低成本的),用它你可以描绘才出你的旅行路线。从北门进入后,直走就是苏州街。它是模仿一个小镇位于中国南部浙江省的苏州—"东方的威尼斯"。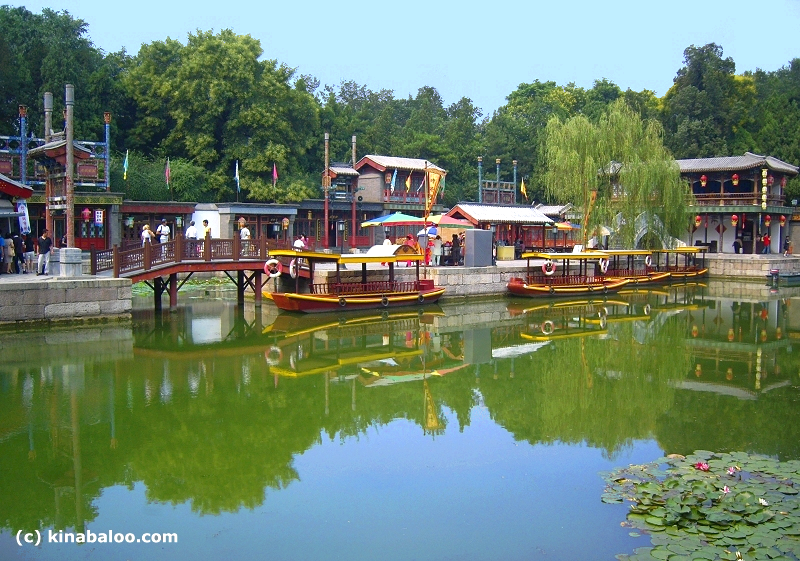 This is well worth visiting in the summer when more of its shops are open; otherwise, or if short of time, you can get good views of it from the bridge that passes over the center.
这是一个很值得参观的地方在夏天很多店铺都是营业的。另外,如果你的时间不是很富裕,我们建议您最好直接穿过桥到主要部分去。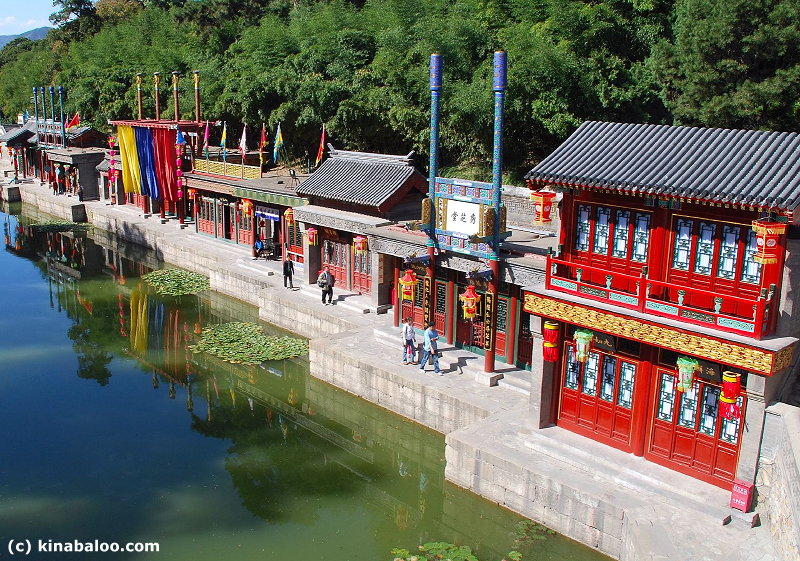 Over 60 stores extend along the street of about 300 meters in length, running along the banks in the middle section of the 'Back Lake'.
围绕着后湖的湖岸大约有300米长的街道,沿街大概有60多家商铺。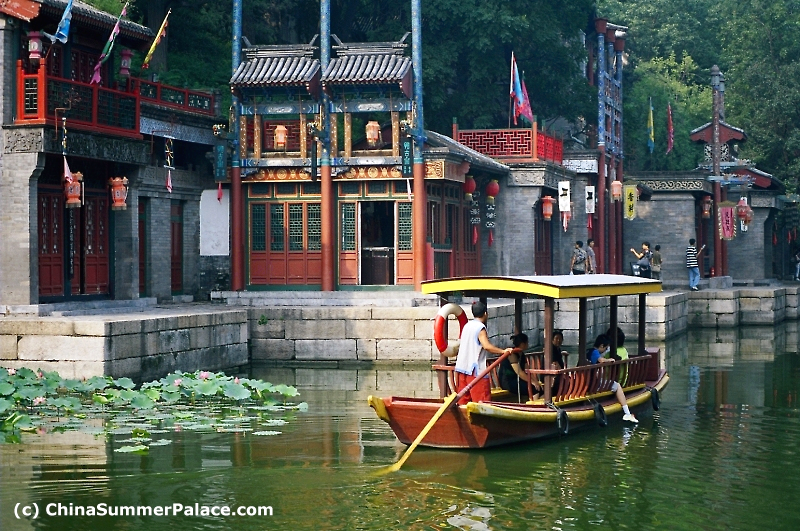 This area served as an entertainment place where Emperors and concubines could feel as if they were strolling on a commercial street, like the world outside. When the royals went there, eunuchs and maids of honor would playact as peddlers, customers and shop assistants to mimic real market activities.
这个区域主要作为皇后皇妃们的游乐场所,她们在这里可以感觉到仿佛漫步在商业街,就仿佛外面的世界。当皇室的人来的时候,太监和宫女们就扮成各种小贩、商户、顾客就像一个真正的商业街。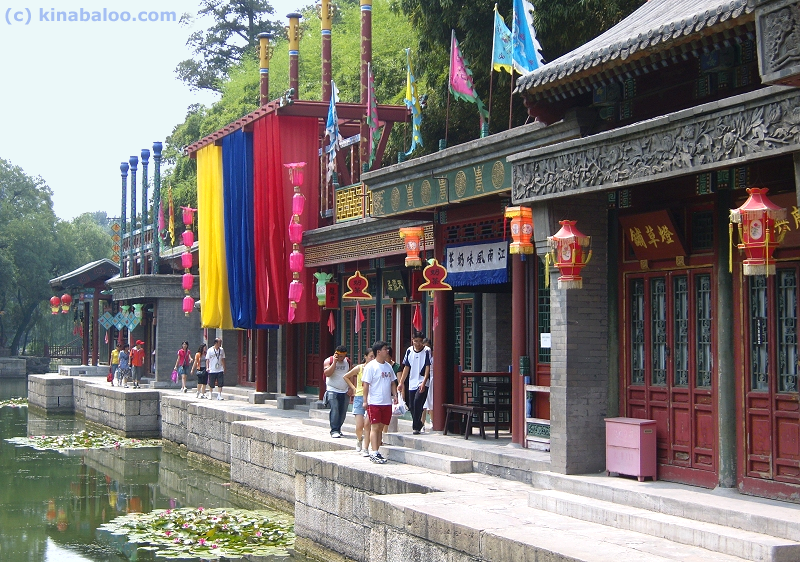 Built during the reign of Emperor QianLong (1711-1799), it was burned down by the anglo-french allied force in 1860. In 1986 it was rebuilt and in 1990 opened to the public. Today's market includes stores such include souvenir shops of various types and teashops; the clerks are dressed in Qing Dynasty (1644-1911) costumes.
这个苏州街是清朝乾隆年间时建造的,曾被毁于1860年的战火,1986年重建,1990年被开放成为开放。今天的街上的商店主要是卖旅游纪念品的商店和一些茶馆。这里的职员都穿着清朝的服装。
SuZhuo Street is a good place to dress up as an emperor or empress and have your photo taken, shop and relax.
如果你想穿上皇上皇后的衣服照相,那么苏州街是个很好的地方.