Beautiful Scenery
美丽的景色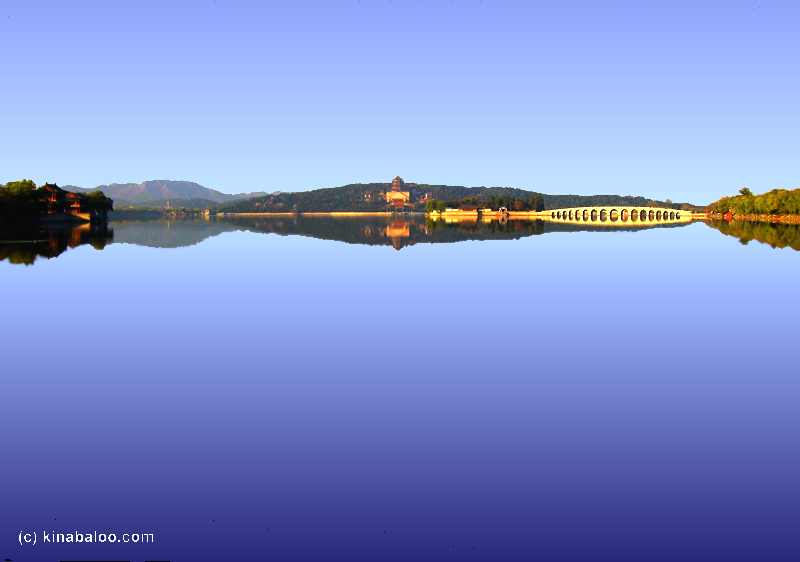 To the west and south, the palace grounds offer beautiful natural beauty, such as reeds and willow trees, on the quiet side of the gardens.
在公园的西南角有一片美丽的自然美景,例如野芦苇和垂柳,是着园林另一个神秘面。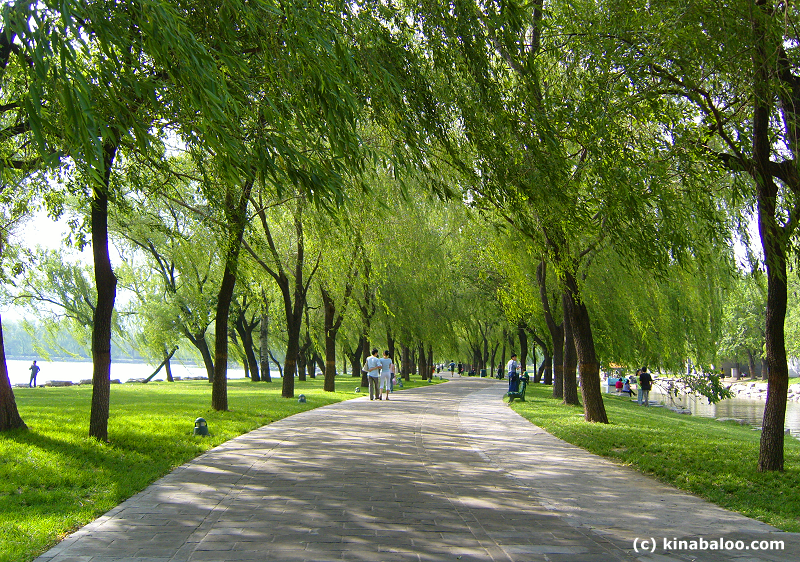 At the Summer Palace one can see many lotus flowers during the summer months (especially July and August). The best places to see lotus flowers are the lakes to the west of KunMing Lake.
在颐和园也包含这许多宁静的小公园,在这里你可以欣赏到很多种类的莲花,有的三五成群,有的一枝独秀,有的冷若冰霜,有的温柔似水....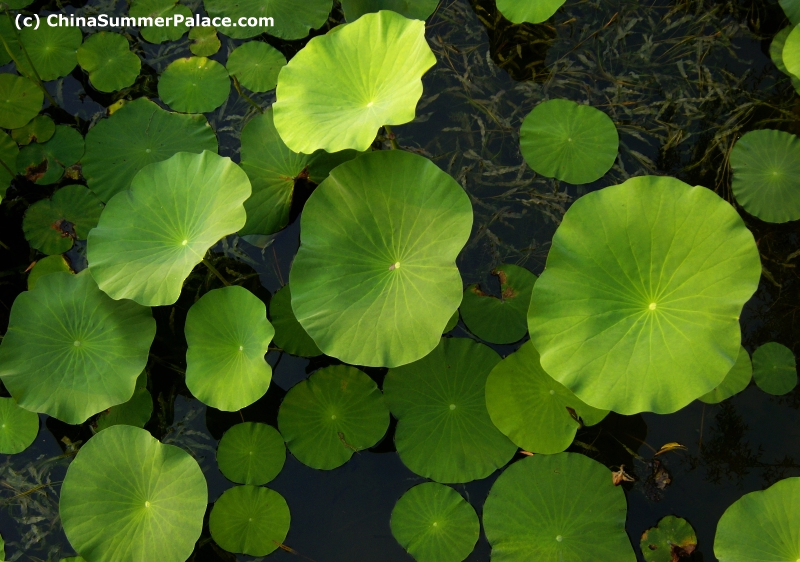 Along the west side of KunMing Lake runs a causeway, with a number of interesting bridges along the way, that separates KunMing Lake from the lakes further to the west.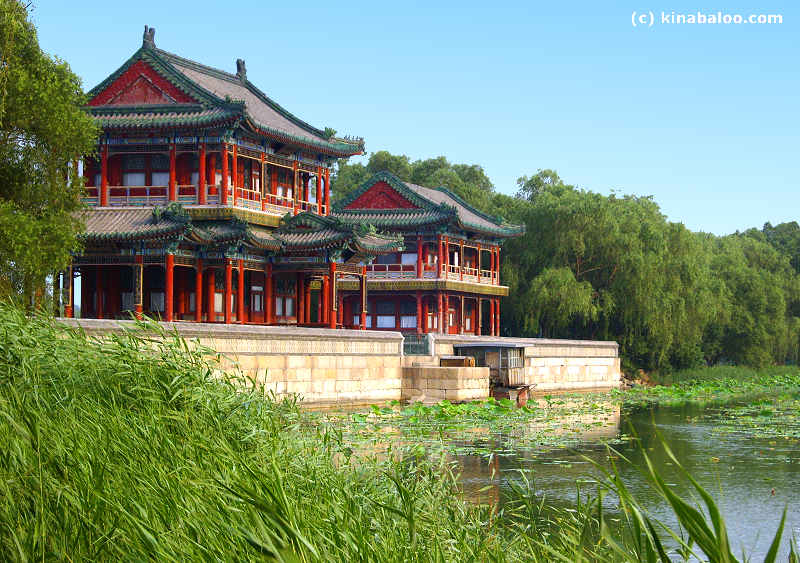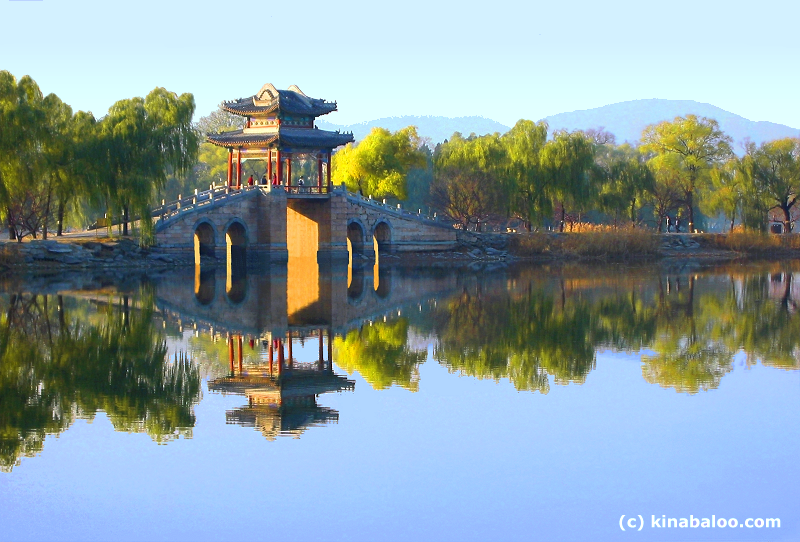 Jade Belt Bridge is made of white marble and granite, with a slim, high arch resembling a jade belt. The balustrades have carvings of mystical cranes flying in clouds. The emperor would pass under here when travelling from and to Kunming Lake.
在公园南部的你会穿过玉带桥。其桥拱高而薄,桥身、桥栏用青白石和汉白玉石雕砌,呈曲线形,宛若玉带。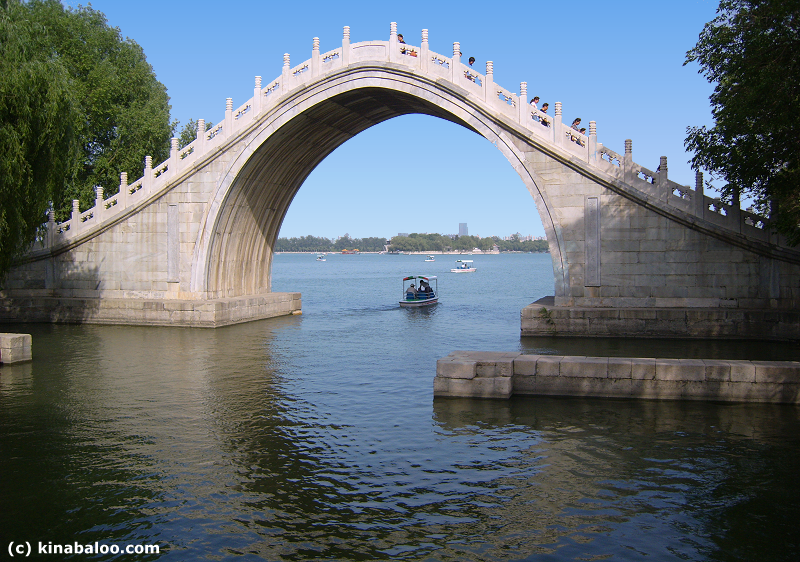 At the southern tip of the gardens you will pass over the Bridge of Embroidered Ripples. This bridge serves as an entrance to the gardens and was passed under by the emperor when arriving at Yiheyuan by water from the Forbidden City.
在公园南部的你会穿过绣漪桥。其桥拱高而薄,桥身、桥栏用青白石和汉白玉石雕砌,呈曲线形,宛若玉带。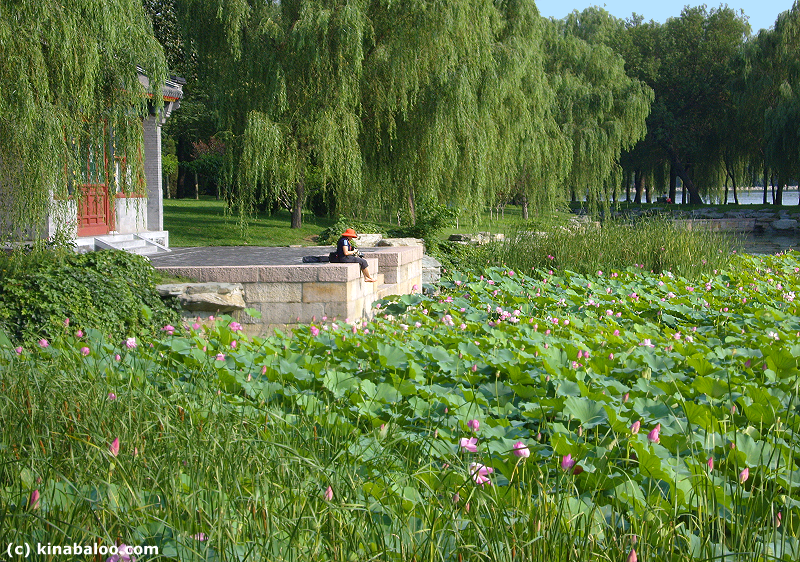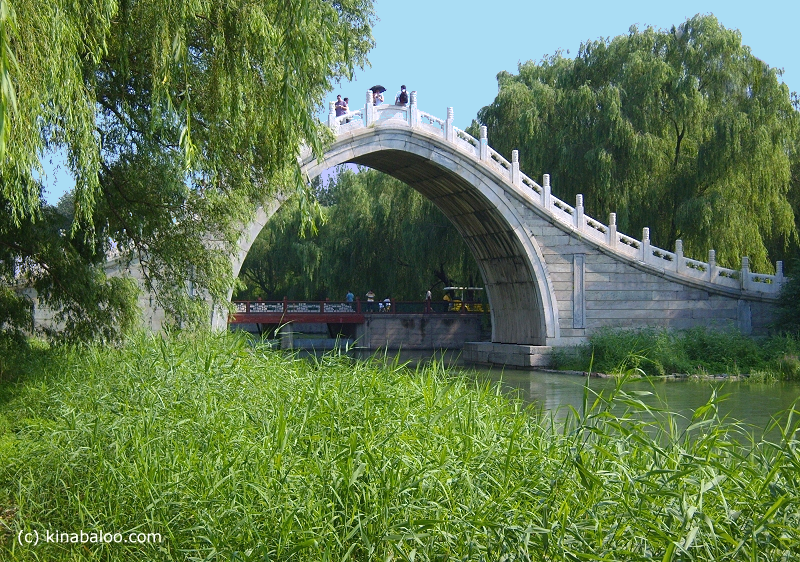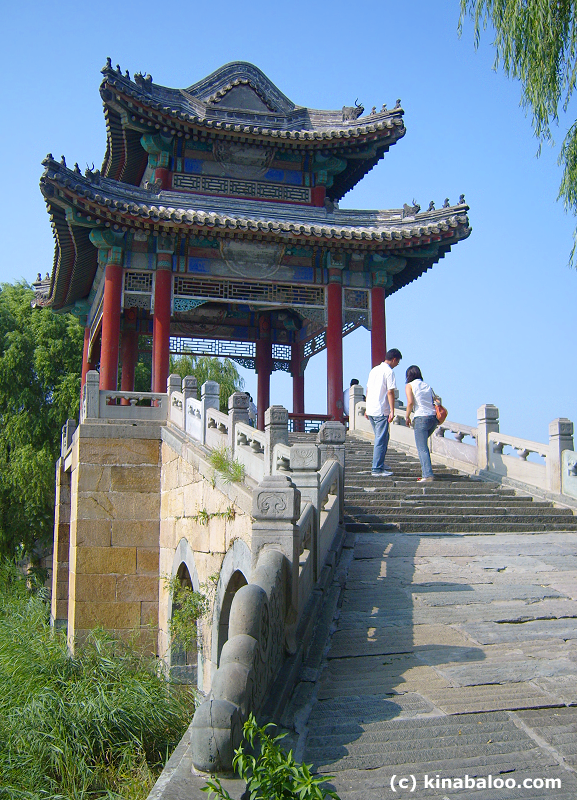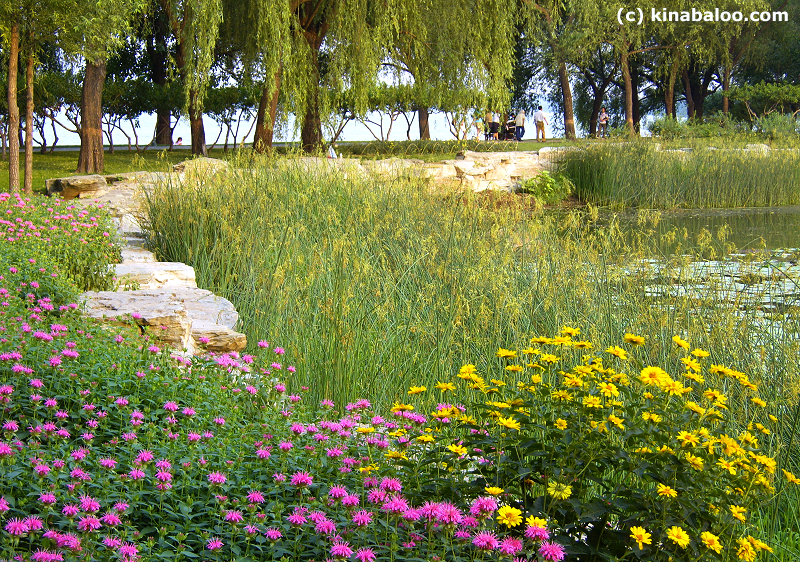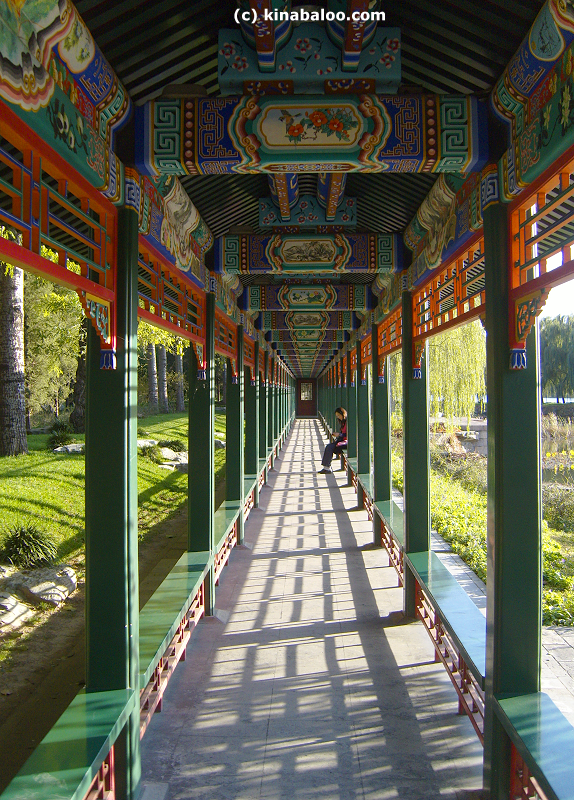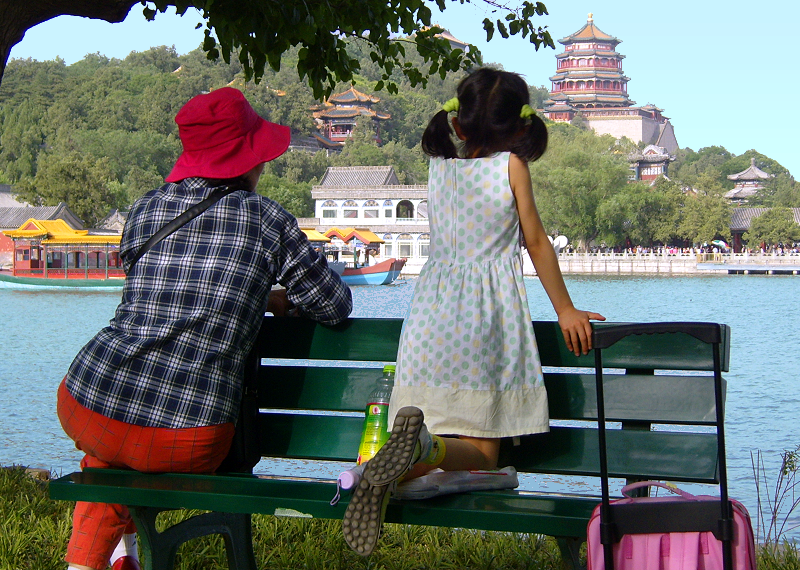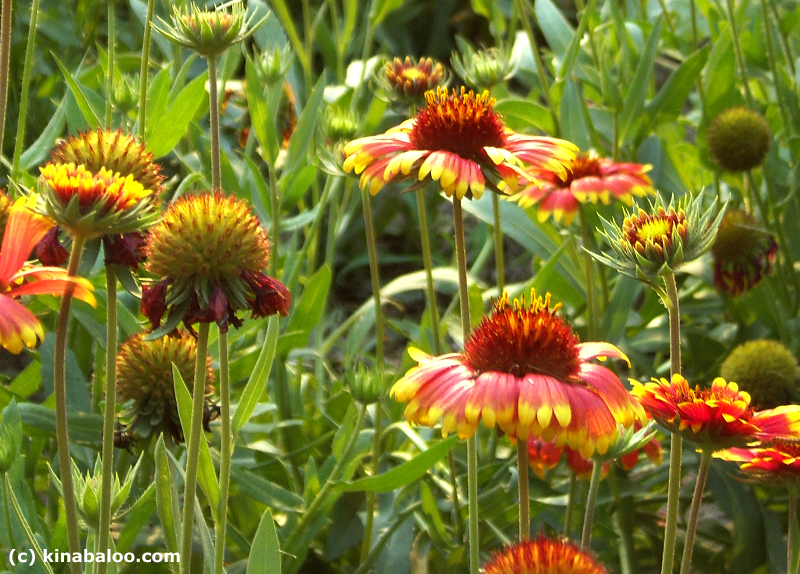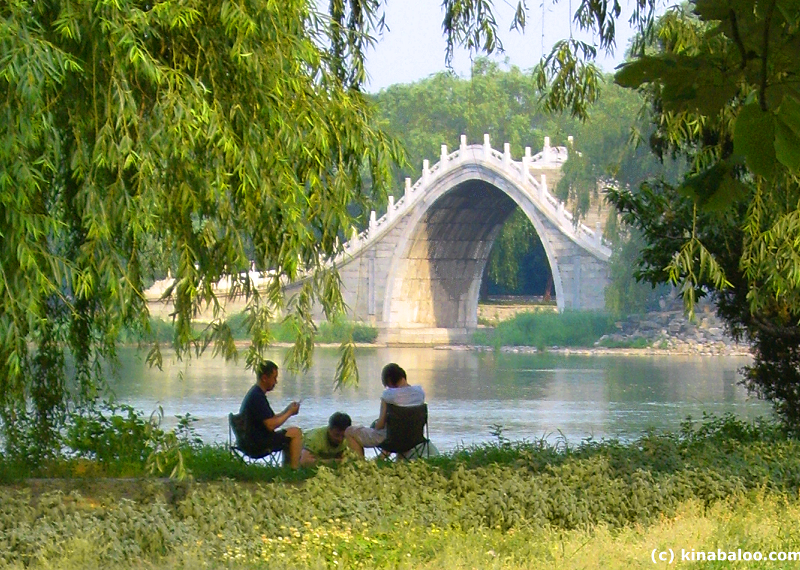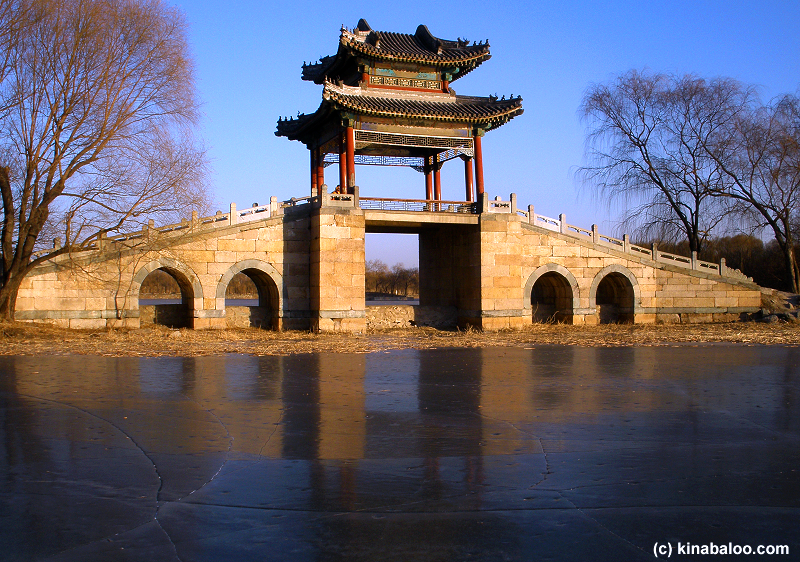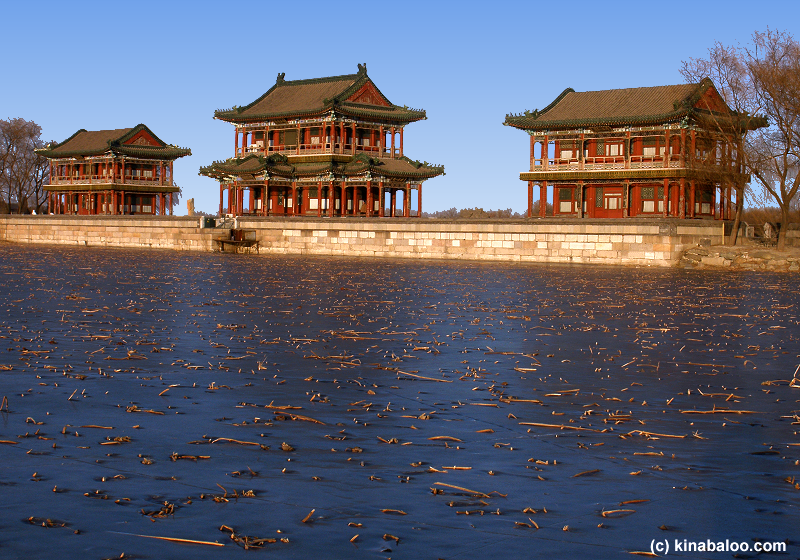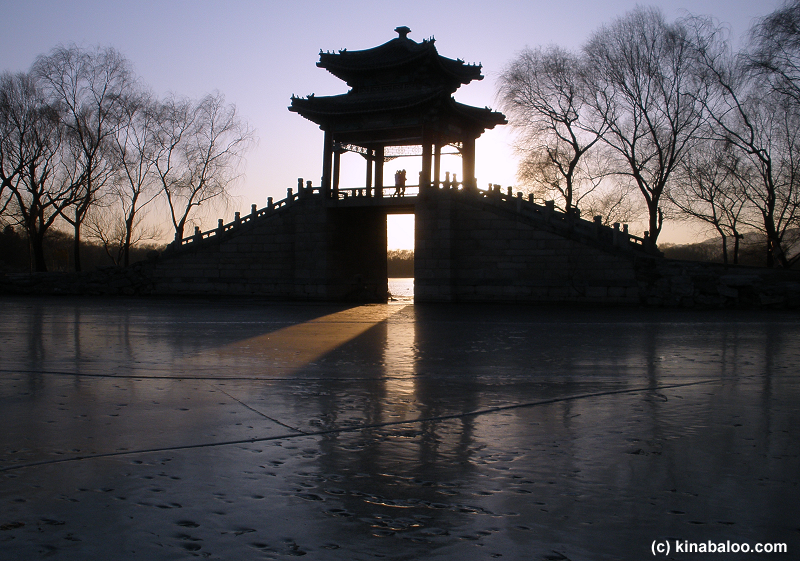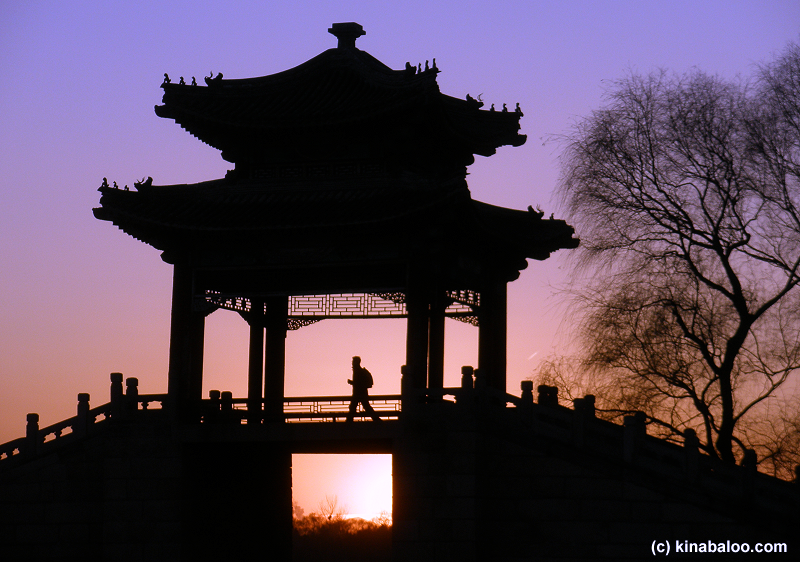 You are now at the southern most point of the Summer Palace. Alongside the entrance is the canal that leads into central Beijing. It is possible to take a boat trip along this canal.
你现在是在颐和园的南边,在旁边的入口是一条通往北京中心的运河。下边的这张照片是在紫竹园附近的一部分运河,在那里你可以坐船沿着运河游览。