Strolling Through a Picture Scroll
画中游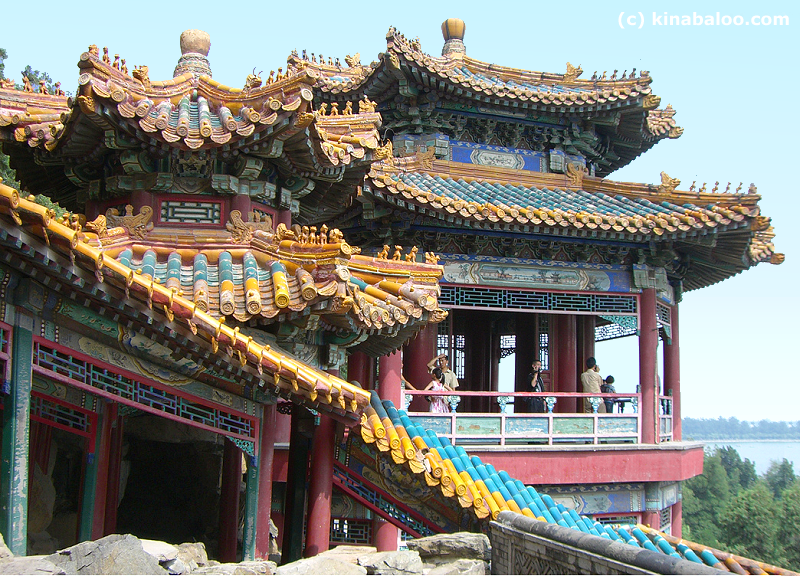 Proceed right, down the hill in the direction of the distant mountains (that is, west). After a little way you will see a pavillion that now serves as a snack shop in summer. Close by, you will see an entrance (a 'moon gate' in the wall) - enter and pass around the first building and then downwards. This area is known as 'Strolling through a Picture Scroll' because it is like walking through a typical chinese landscape painting.
现在继续朝右走,下山向更远处的山走(朝西)。走过一点后你会看见一个亭子现在在夏天那里是个小吃店。走近后你会看见一个入口(一个月亮门在墙上)进去穿过第一个建筑物然后向下走。这个地方被称作"画中游"。此建筑依山高筑,游人至此居高临下,一步一趣,仿佛置身于画中。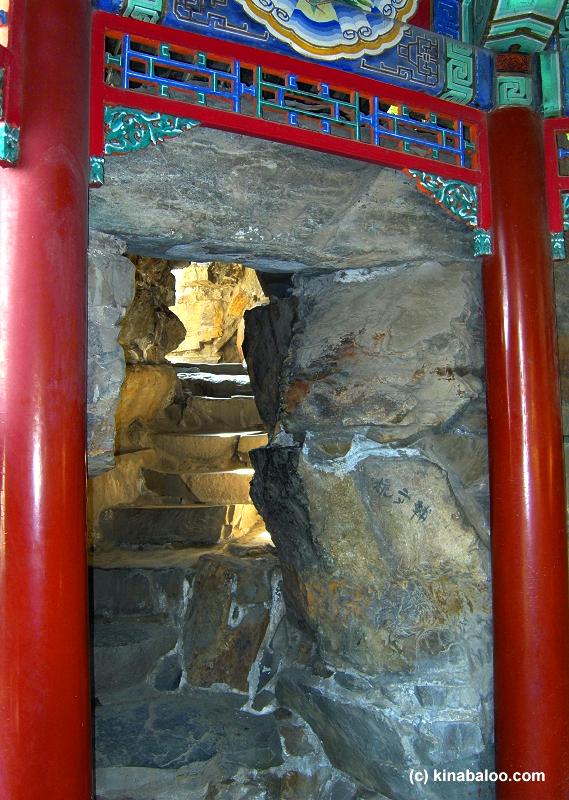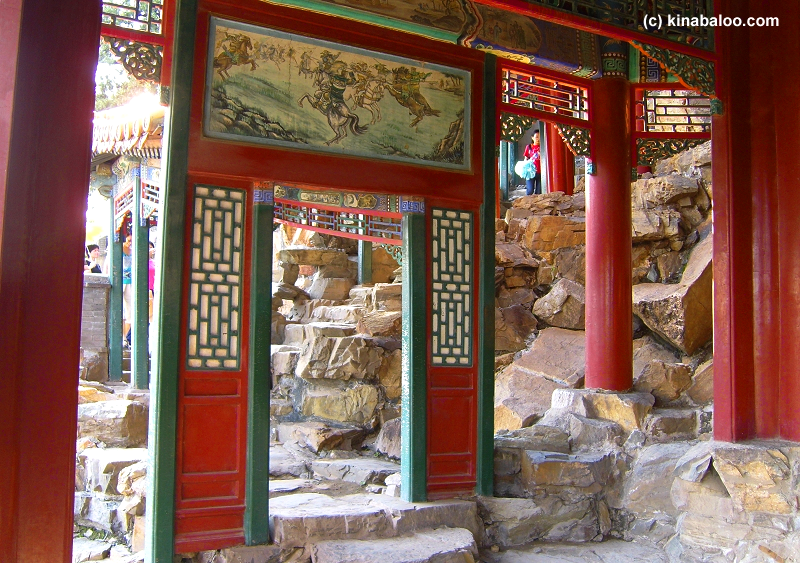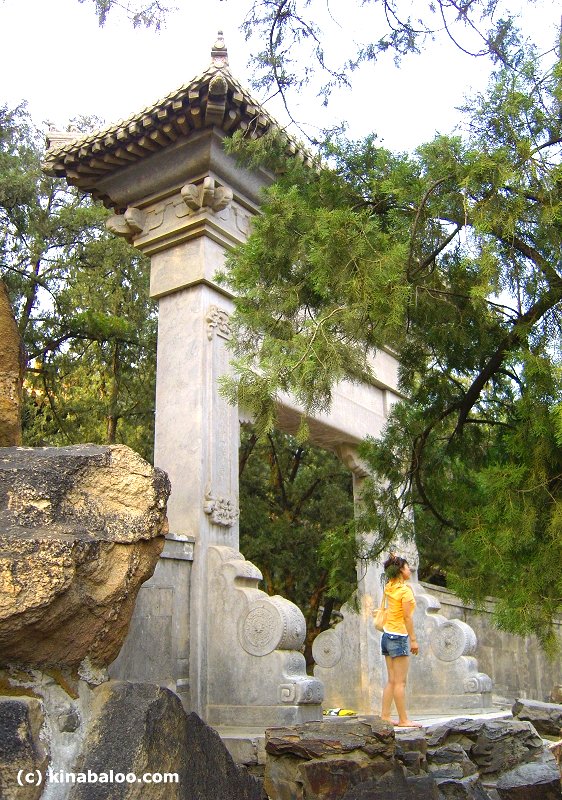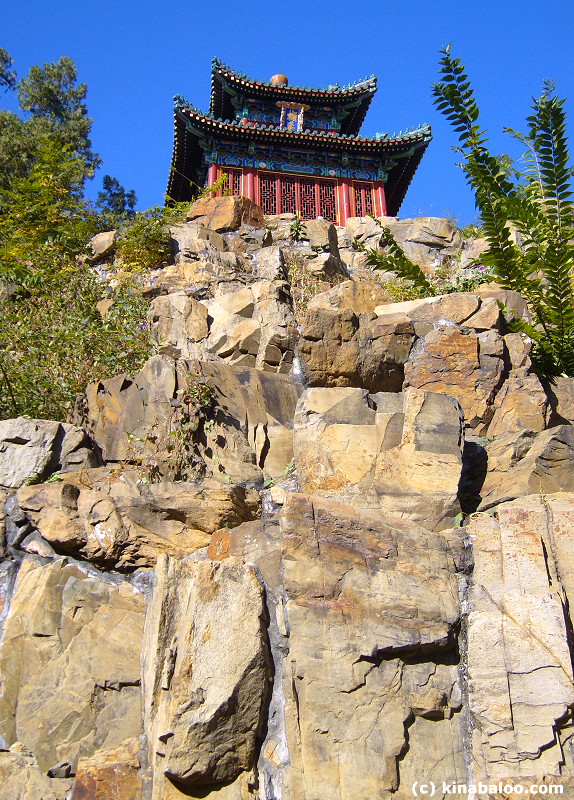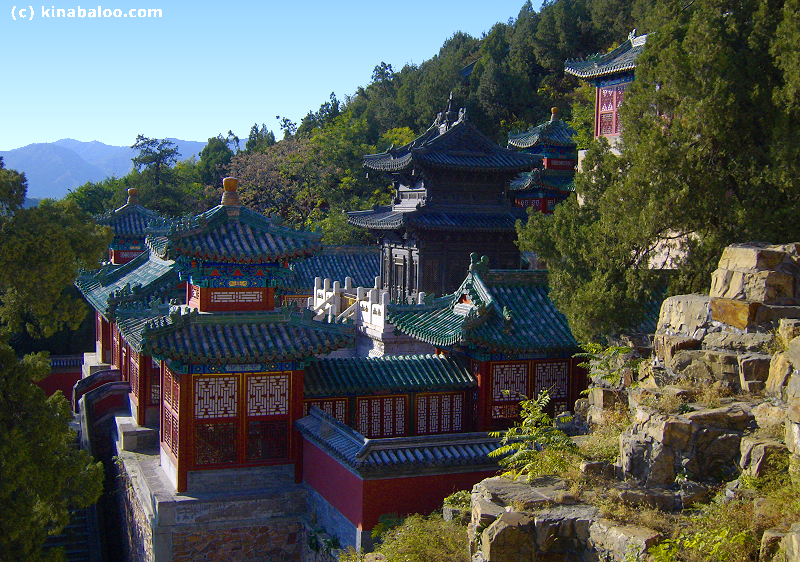 From the bottom of the hill, you will have a new view of the Grand Pavillion and 17 Arch Bridge that you can visit later.
从这个山下,你可以看到一个新的风景关于稍后你就会到达的十七孔桥和廊如亭。

A view of the Western Fragrant Hills.