The Long Corridor
长廊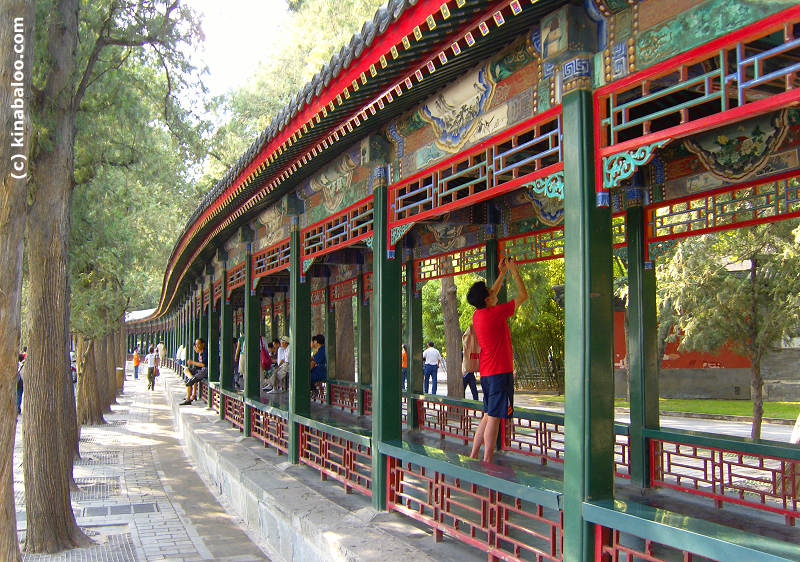 The 'Long Corridor' is a covered walkway, 728 metres (2,238 feet) long that runs by KunMing Lake at the southern foot of Longevity Hill. It is the longest walkway in any Chinese garden. Indeed, it is the longest decorated corridor in the world.
这个长廊是相当于有屋顶的人行道,全长728米(2238英尺),沿湖背山。是中国最长的的走廊,也是世界上最长的画廊。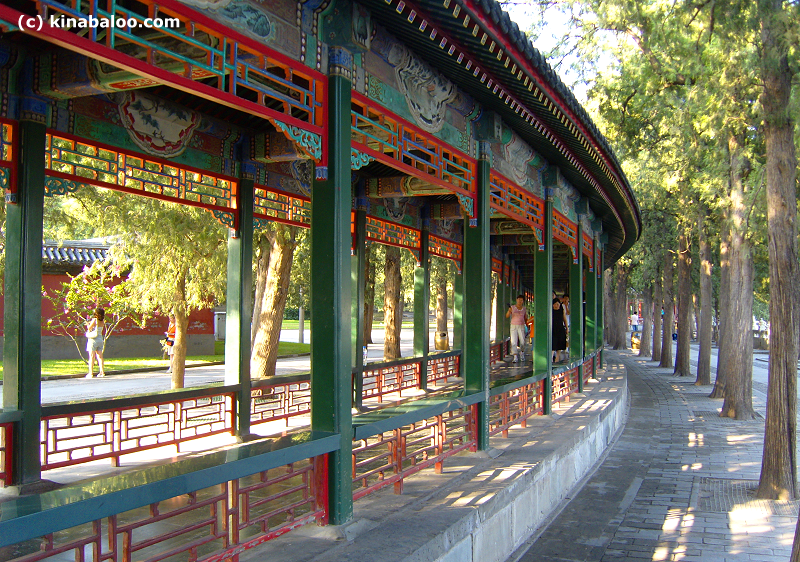 The Long Corridor has over 14,000 traditional Chinese paintings on the beams and crossbeams. Look up and along every pillar and crevice you will see the paintings of scenes from West Lake in HuangZhou (at the far end of China's Grand Canal to the south), episodes from Chinese classic literature, flowers, architecture and landscapes.
整个长廊大约有14000副传统的国画在横梁上。向上看沿着每一个横梁和间隙之间你都可以找到来自不同的风景,例如西湖、大运河,或是经典文学里的情节,或是花呀、风景学、建筑学等等。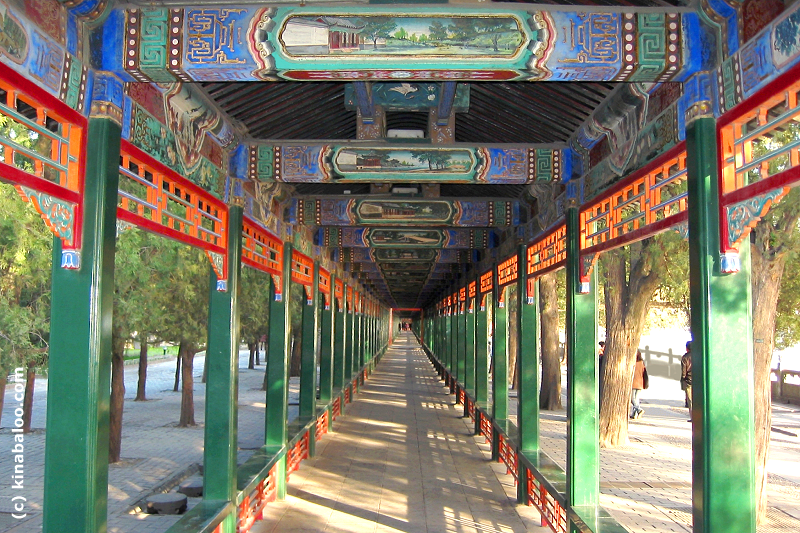 Because the paintings need to be touched up every 12 years to keep them from fading and the work of the artisans has varied over the years, the intricacies of the art is sometimes lost, but it is still breathtaking to see.
因为是手绘的它会褪色所以每隔12年会重新漆一遍,各种各样的工匠技师们会汇集于此,尽管有的艺术已经失传了,但它看起来仍然很令人惊讶。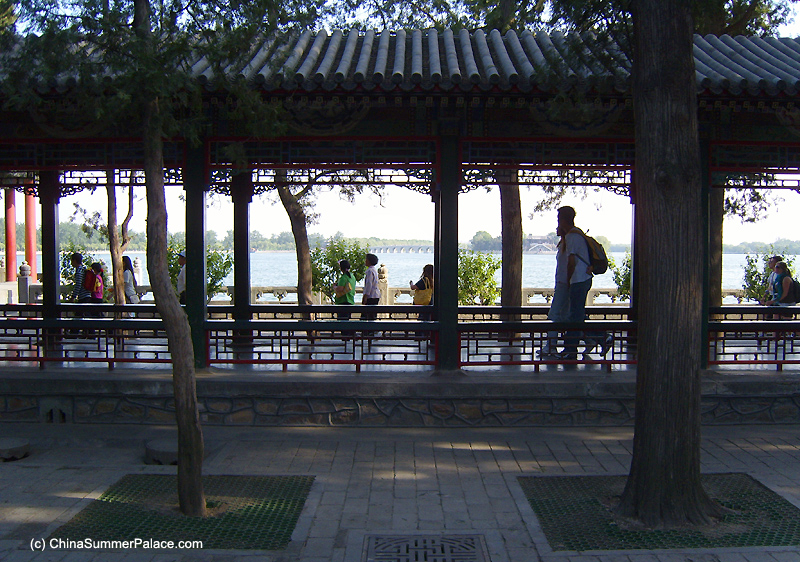 The function of corridors in Chinese garden architecture is to offer a sheltered passageway from direct sun as well as inclement weather when passing between buildings.
走廊在中国园林中的作用是起到遮阳避雨当炎热的夏天你要穿越两个建筑物之间时有顶蓬的走廊就起到了很好的作用。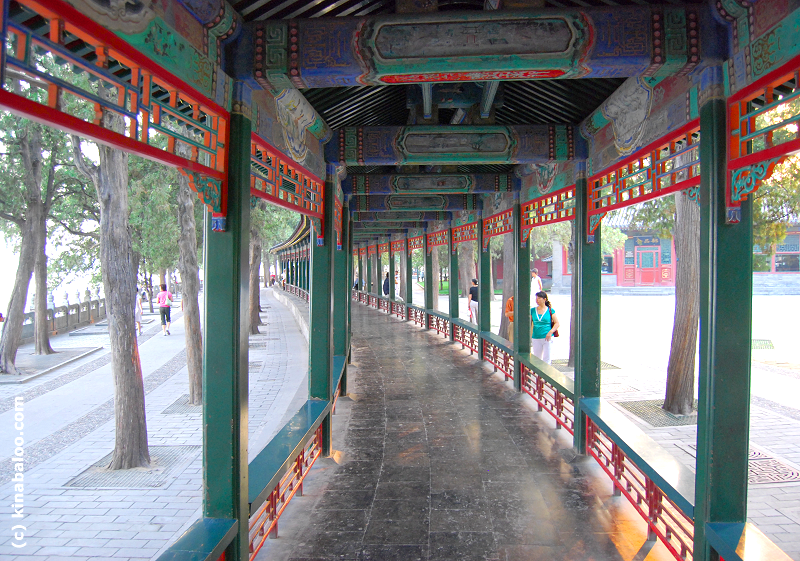 The corridor is interspersed with a quartet of double-eave octagonal pavilions symbolizing each of the four seasons.
这个长廊是八角双重檐,代表着四季的每一个季节。