The Pavilion of Buddhist Incense
佛香阁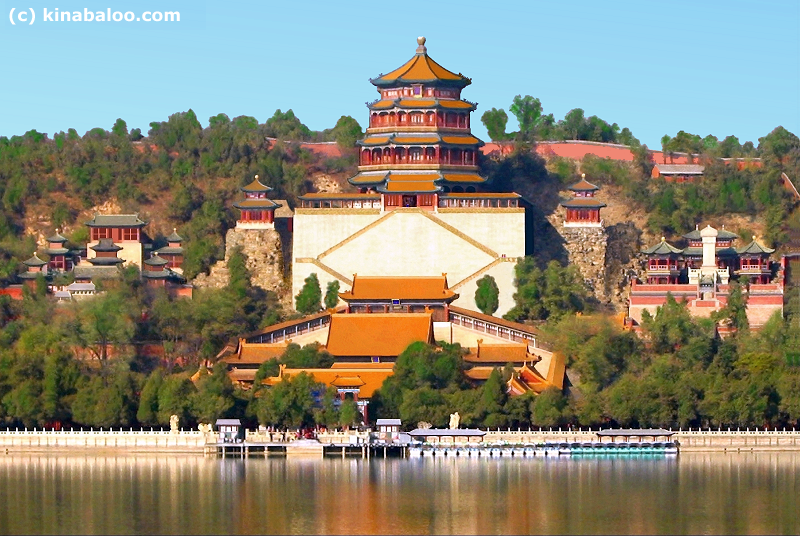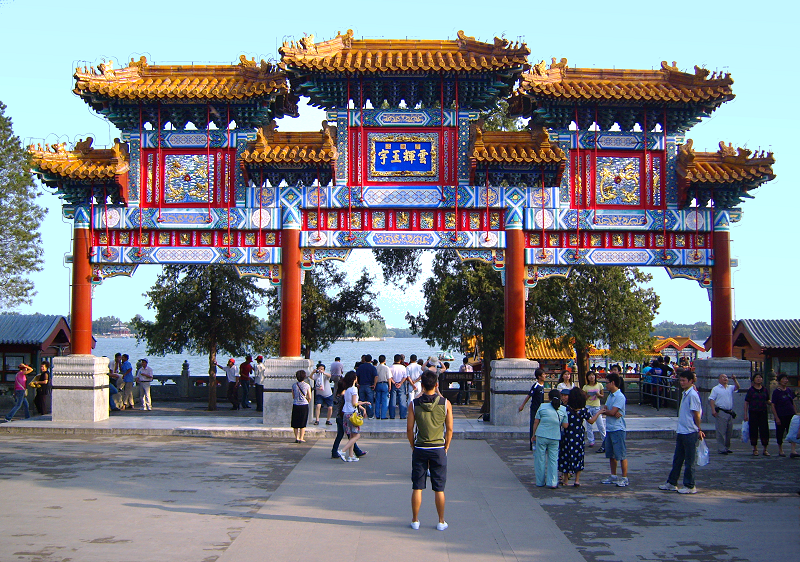 This gateway lies at the front of the palace complex close to the lake.
Proceed left (that is, east) along the Long Corridor for about 10 minutes until you reach the entrance to the main palace buildings. You will need to buy an additional ticket to enter. Ascending through beautifully decorated covered walkways, you will pass many places of interest.
沿着长廊继续左(往东)走大约10分种直到你看见这个主要建筑物的入口。这里你需要再买一张门票—但是对于这个小的费用来说它是相当值的!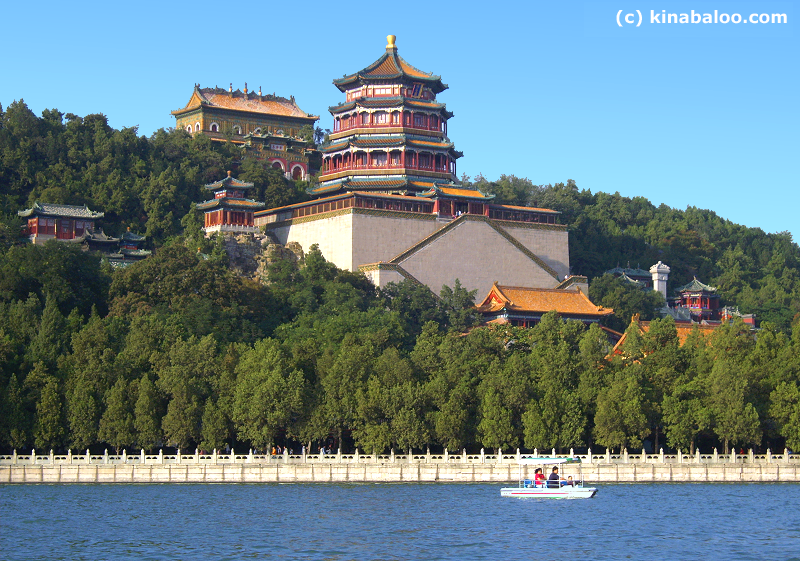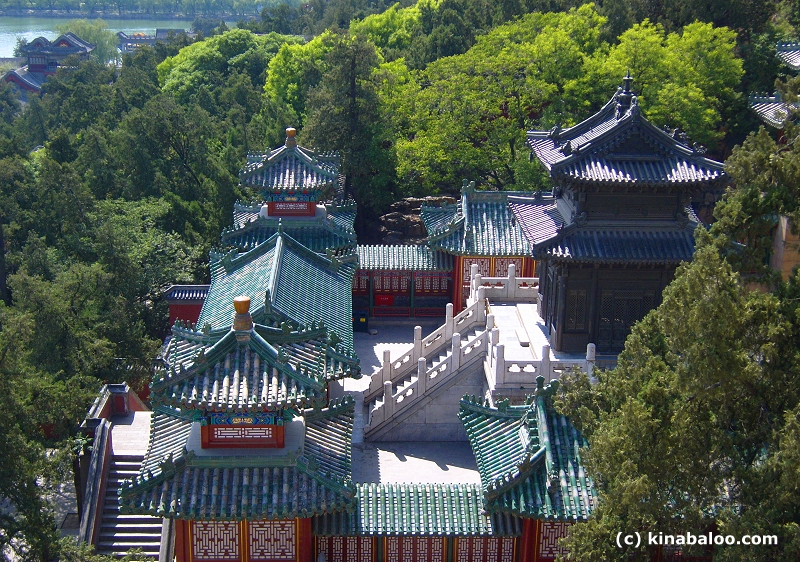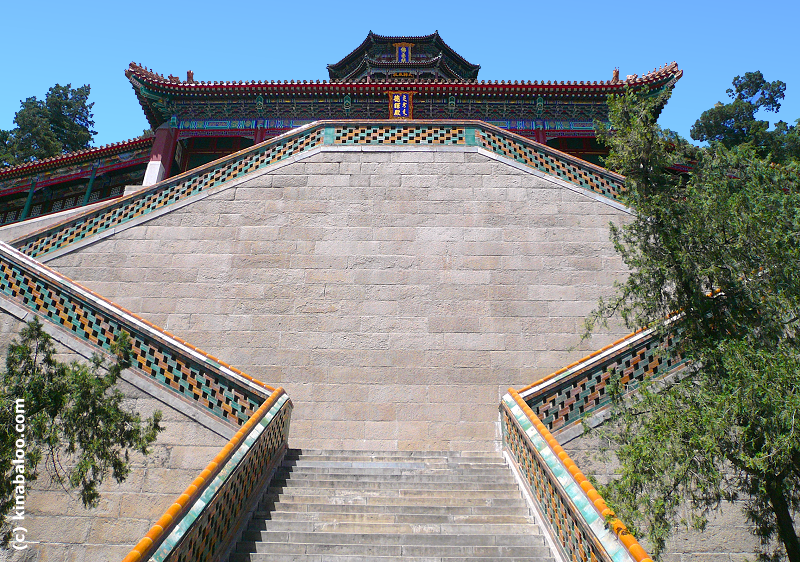 'Cloud-Dispelling Hall' and the 'Pavilion of Buddhist Fragrance' are the main constructions on this south side of Longevity Hill. Being built on a base constructed with carved marble, and surrounded by a terrace with marble railings, these graceful and magnificent buildings were the site where emperors and empresses received congratulations at their birthday ceremonies.
"排云殿"和"佛香阁"是万寿山南边的主要建筑物。在有雕刻的大理石基座上开始建造的四周也有大理石雕刻的扶手环绕。这些优美宏伟的建筑是当年皇帝皇后为他们生日接受道贺庆典的地方。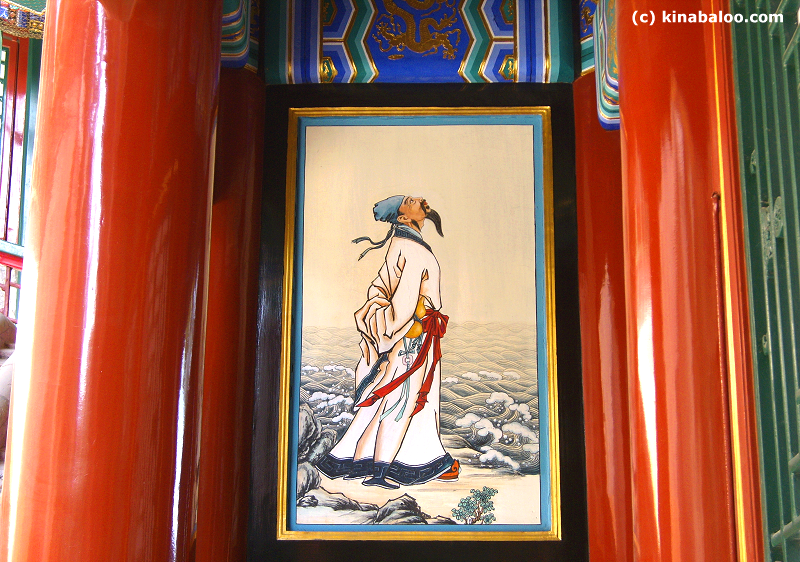 The octagonal, 3-storied and quadruple-eaved wood-constructed Pavilion of Buddhist Fragrance (FoXiangGe) is the highest and largest grand architecture in the Summer Palace. The 40-meter-high tower is built on a 20-meter high stone terrace half way up the Hill - hence it seems to touch the clouds and looks graceful and beautiful. This symbol of the Summer Palace can be seen for miles around.
这座八面三层四重檐的佛香阁是颐和园中最高最大也重要的建筑。这个40米高的塔是建在20米高的岩石上是从山的半山腰开始的,所以它看起来已经接触到云端。这象征着颐和园可以从几英里外就可以看到。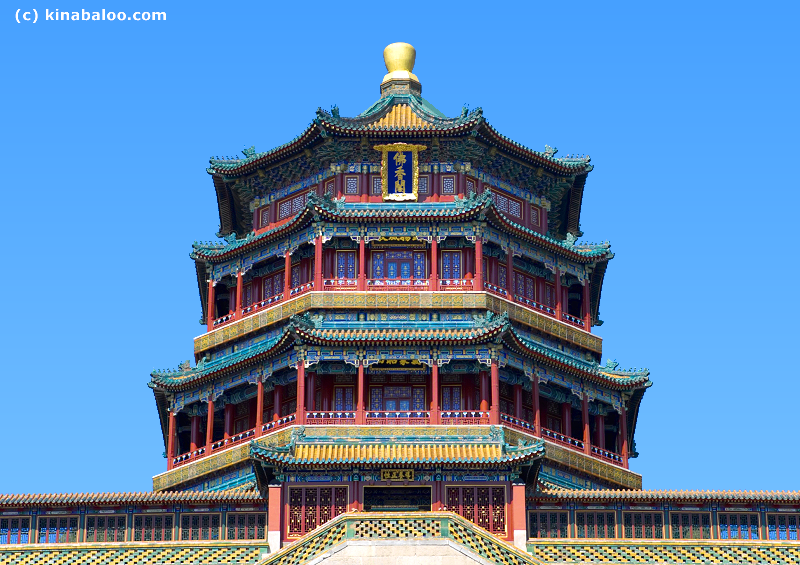 A nine-level pagoda was originally planned for the tower's location but Emperor QianLong (1711-1799) ordered it to be dismantled during the construction of the eighth level. The Tower of Buddhist Fragrance (or Incense) replaced it in 1758.
最初是一个九层宝塔在这个地方,但是乾隆皇帝命令拆除了八层,然后1758年在此修建了佛香阁。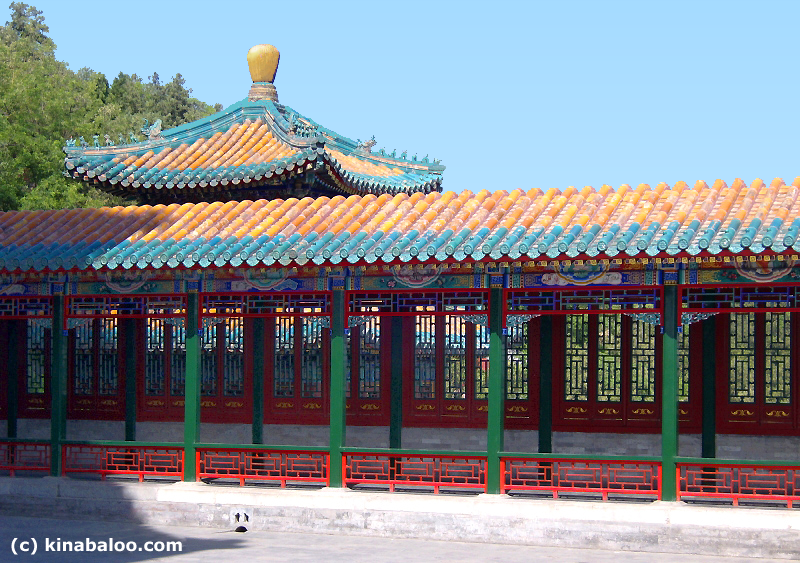 From the top you can look back down at the buildings, courtyards and KunMing lake beyond.
从这个佛香阁的顶部你可以回望到下面的庭院和远处的昆明湖。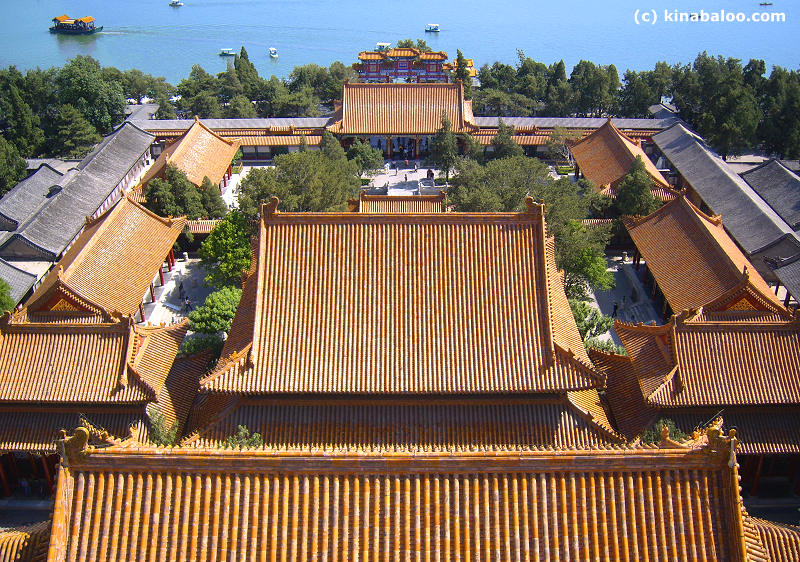 Within the complex you can enjoy many beautiful places and views.
在这里面你可以尽情享受许多美丽的风景。