The 17 Arch Bridge
十七孔桥
Return on the east side of Kuming lake so that you eventually reach the '17 Arch Bridge'. The 150 meter long 17 Arch Bridge was built in 1750 by the Qing emperor QianLong. The bridge links the eastern edge of KunMing lake with the Dragon King Temple on NanHu (or PengLai) island. The bridge resembles a rainbow on the lake.
从东面的昆明湖回来后,最后会到十七孔桥。这个150米长的十七孔桥是清朝的乾隆皇帝于1750年建的。它东接昆明湖东堤,西连南湖岛的龙王庙,有如长虹卧波,蔚为壮观。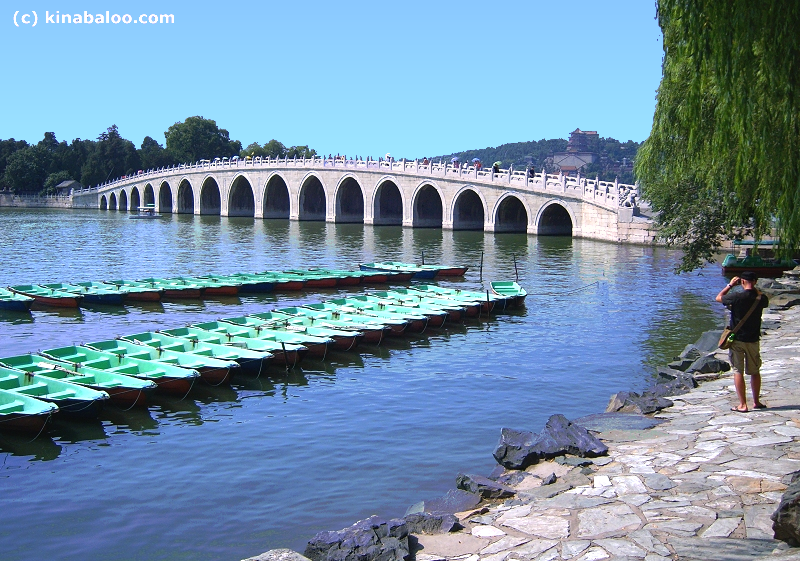 The rationale behind the span having 17 arches has to do with Chinese numerology. The number eight is a symbol for luck or wealth in Mandarin Chinese. The ninth arch, the largest, is considered the number most auspicious for emperors, thus the 'Son of Heaven' is symbolically positioned in the middle of good fortune on both sides (8 arches either side).
The design for the bridge is partially based on the famed LuGou Bridge southwest of Beijing. There are 498 carved stone lions along the railings, each one different from the others. Before 700 years ago the traveler Marco Polo have been there, then worte the word :" Beautiful stone bridge, beautiful to everywhere of bridge, no one can catch it." in his book of 《Marco Polo ininerar》.
十七孔桥有十七个桥孔也基本上依据数字命理学。在中国"八"象征着财富和好运,而第九个桥孔是最大的象征着皇帝,身为天之子的帝王位居中间,"九"也寓意着他的统治常常久久。在他两边各有八个由小变大的桥孔象征了源源不断的财富。
这个桥的设计部分依据了位居北京西南部的卢沟桥,在桥栏上有498个各不相同的石狮。早在700 年前,意大利旅行家马可·波罗在其所著《马可·彼罗游记》中,就称赞卢沟桥是:"美丽石桥,各处桥梁之美,鲜有及之者"。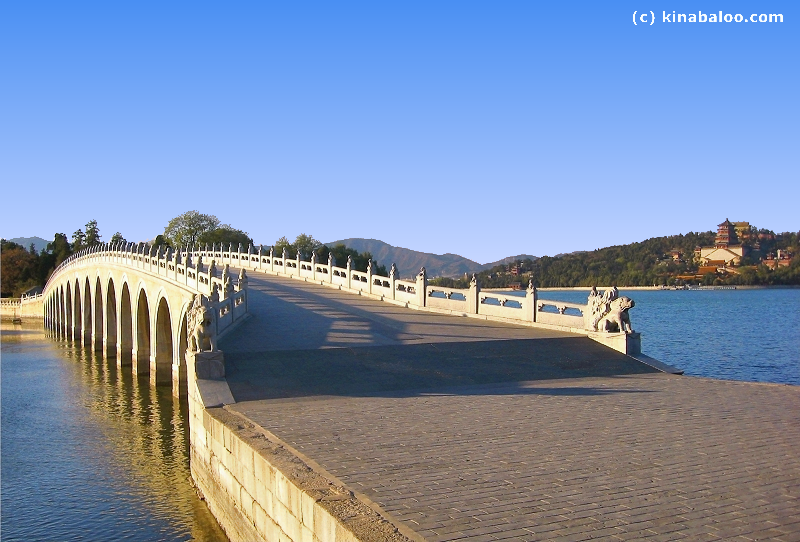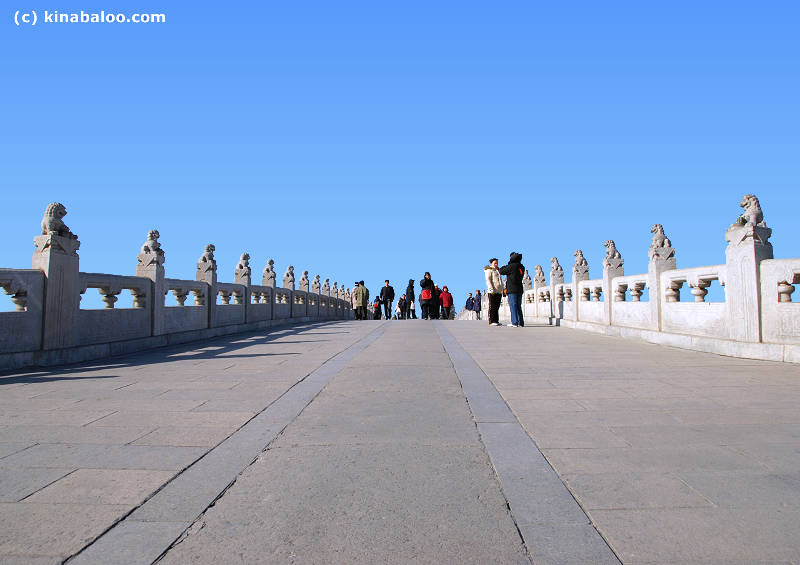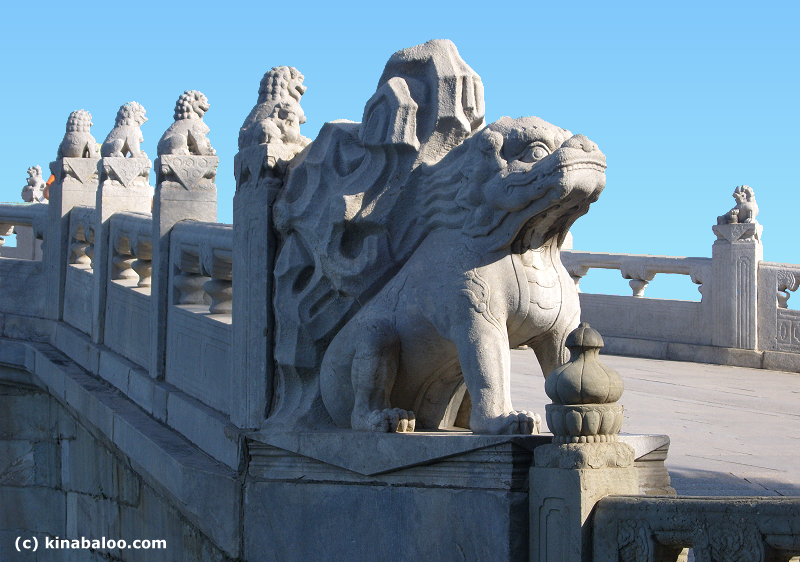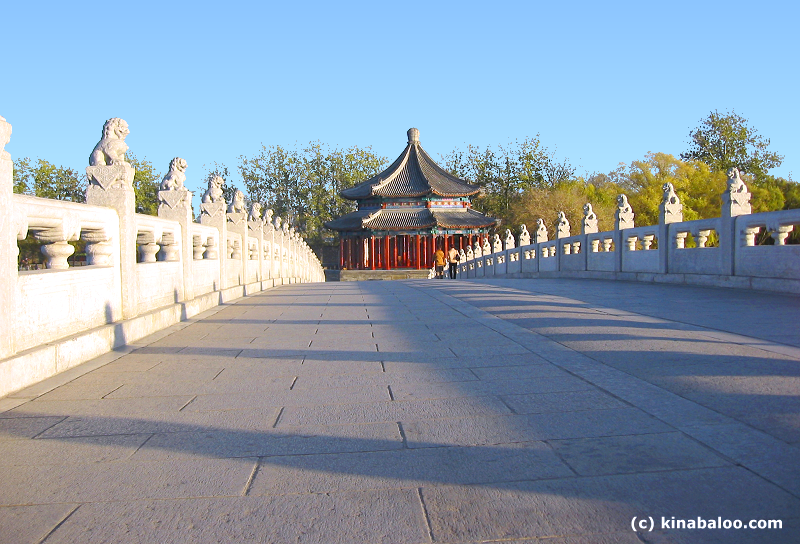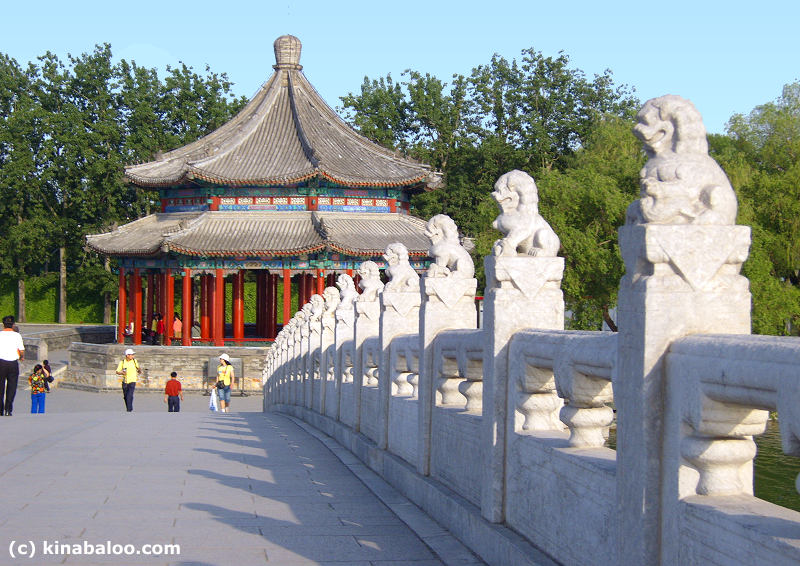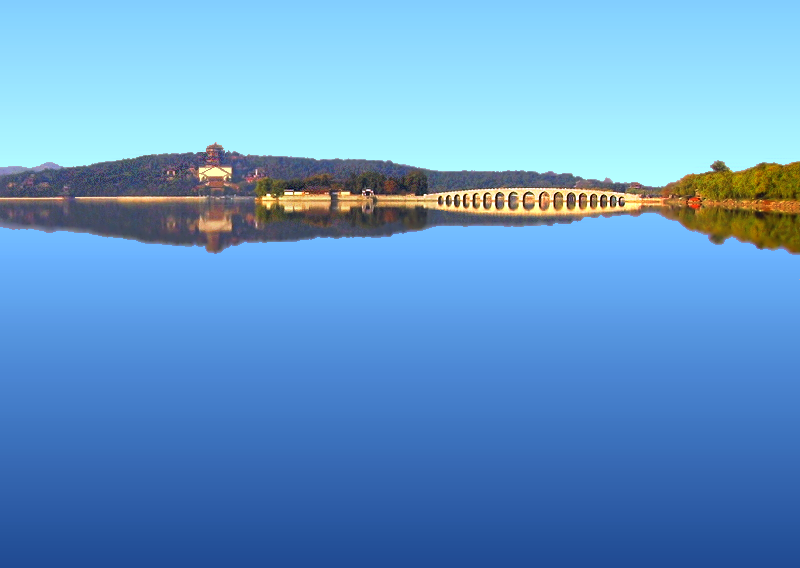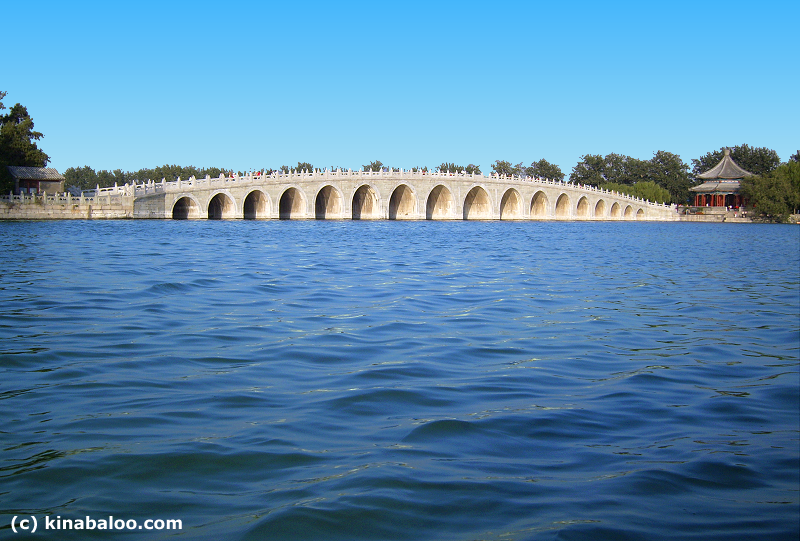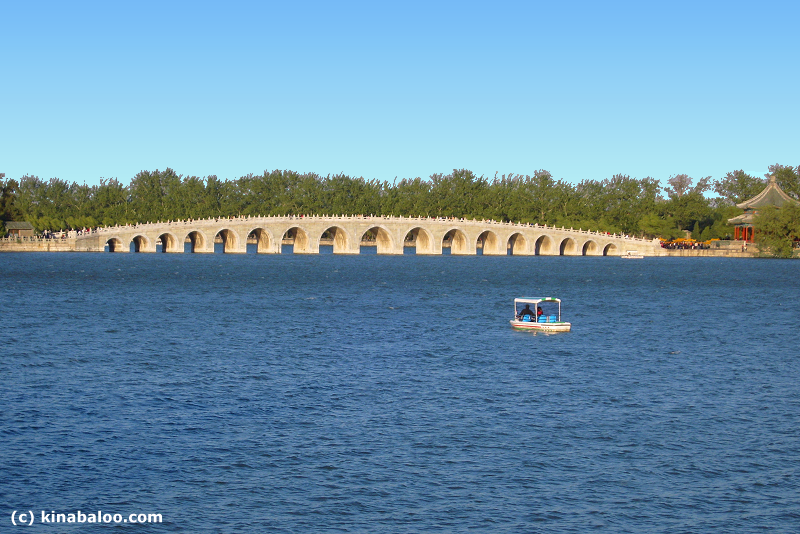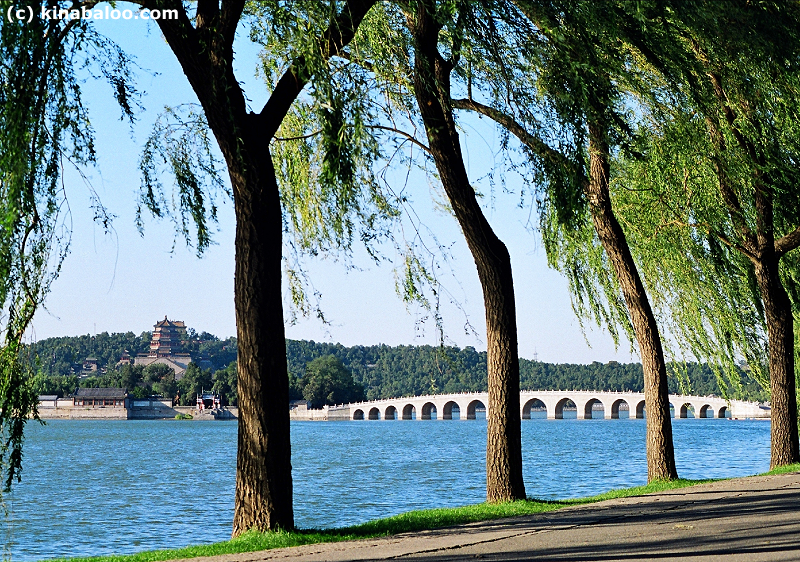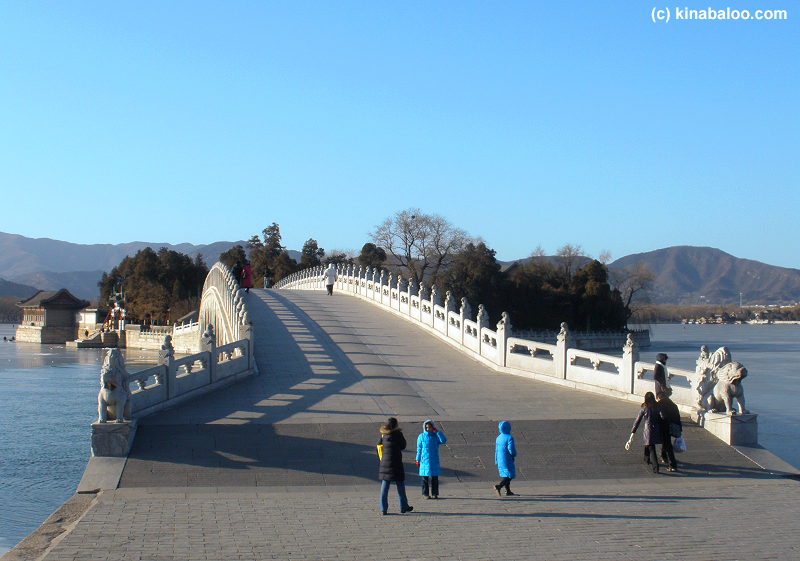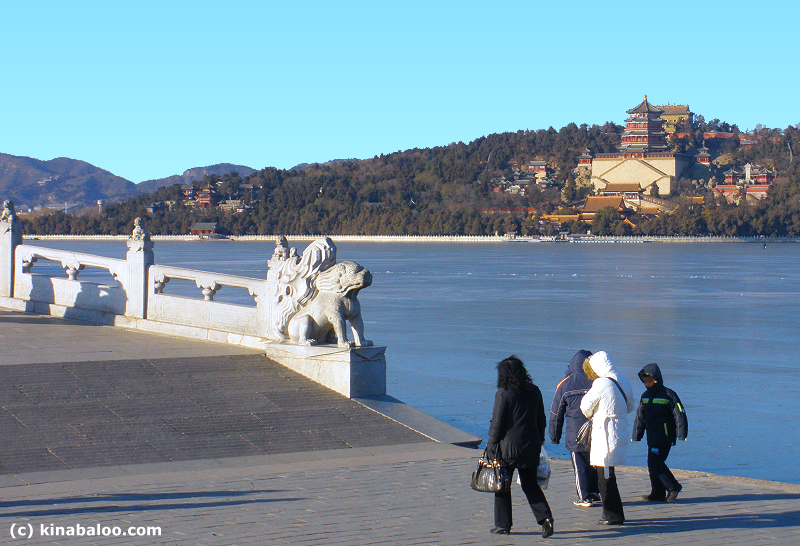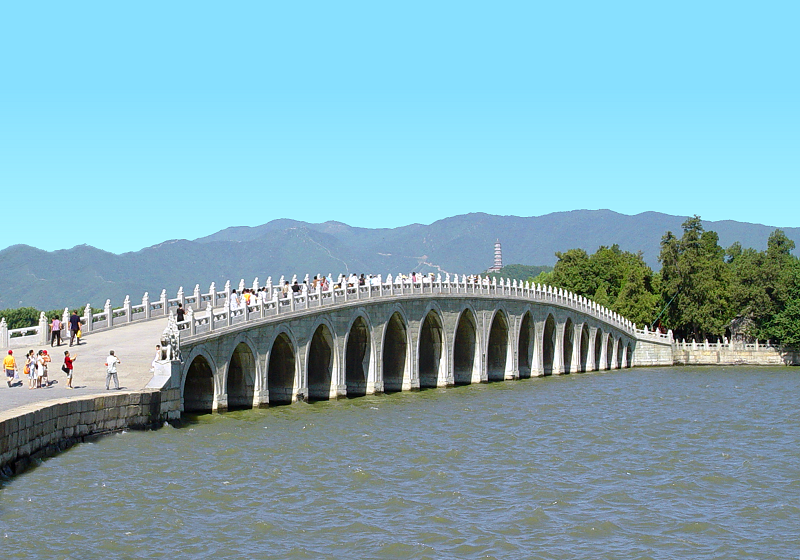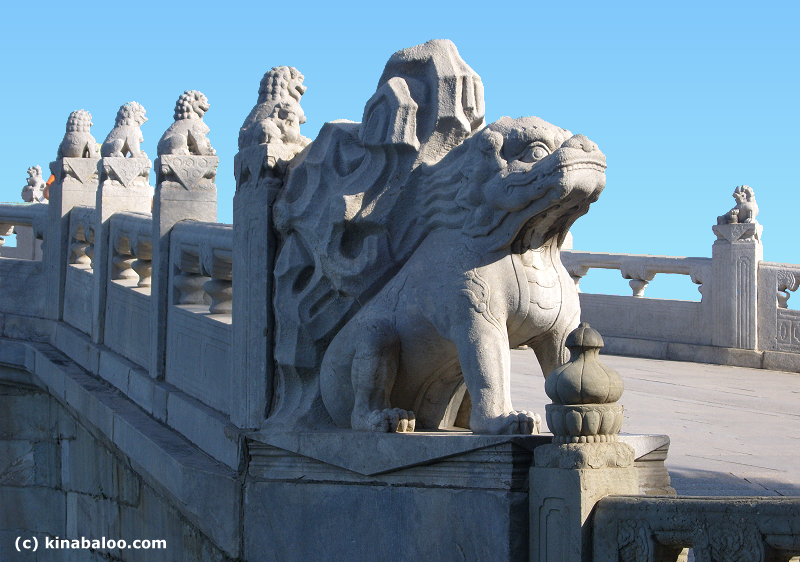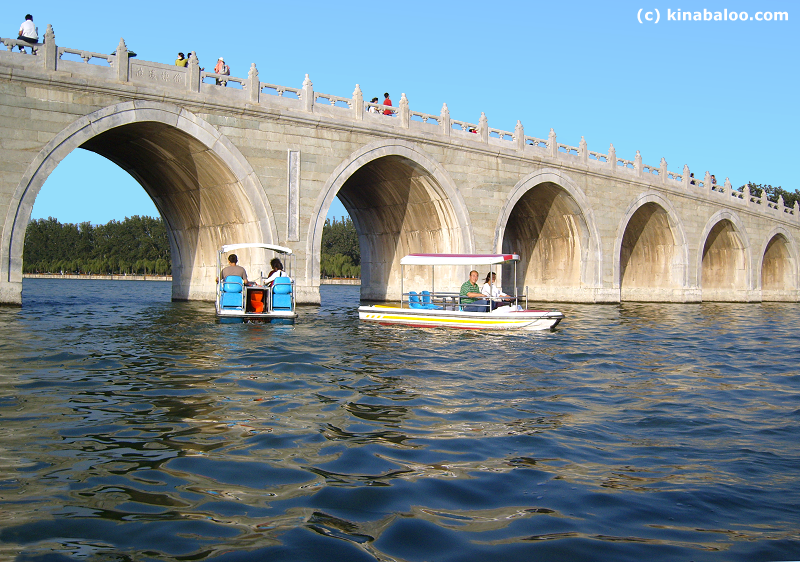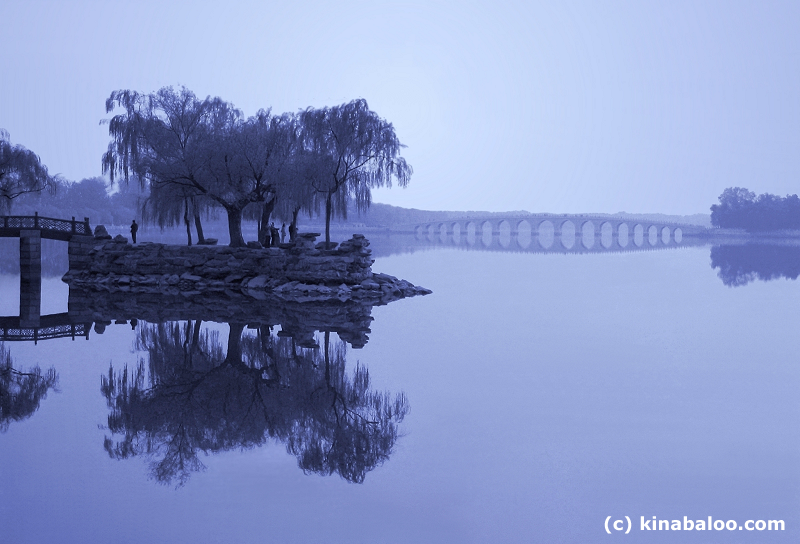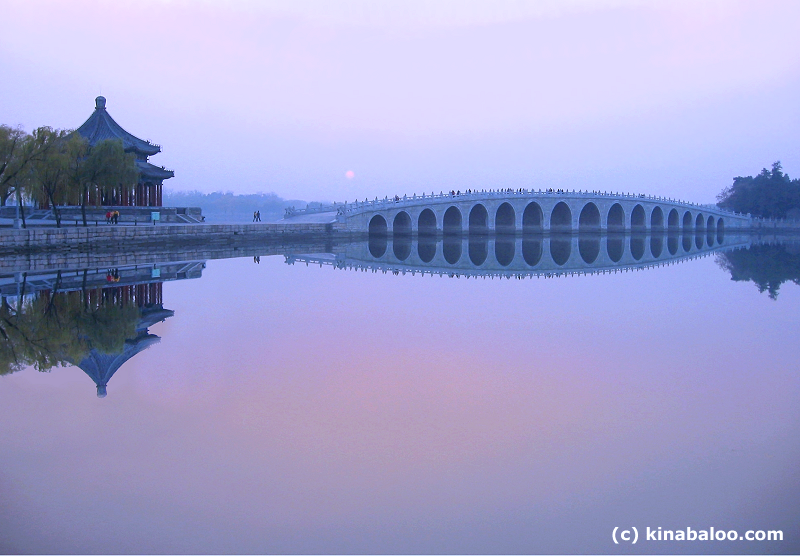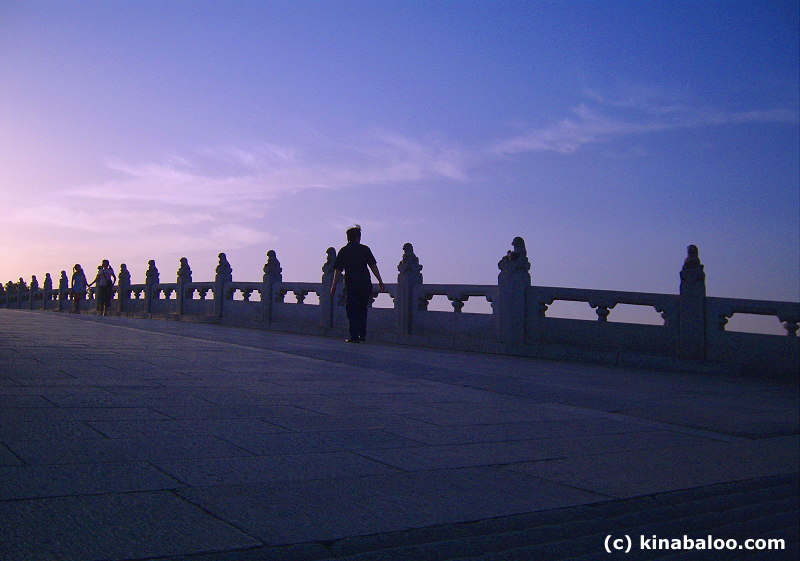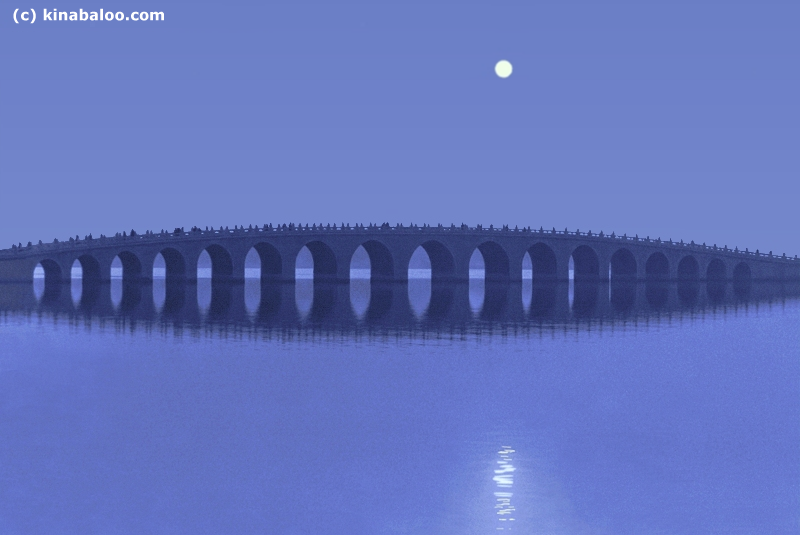 After exploring the Dragon King Temple on the island, peruse the Grand Pavillion, the largest pavillion in China.
在去过这个岛上的龙王庙后,你一定要去欣赏一下在中国最大的八角亭——廊如亭。