Photographs taken February 15th 2009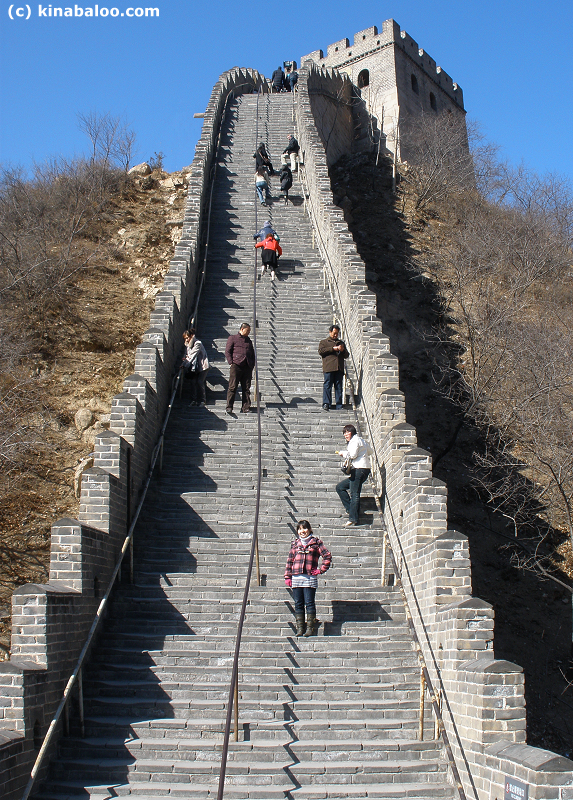 ShuiGuan ('Water Pass') Great Wall is a short restored section that lies between JuYongGuan Great Wall and Badaling Great Wall where the wall crosses a small river. The wall here dates from the Ming Dynasty (1368 - 1644).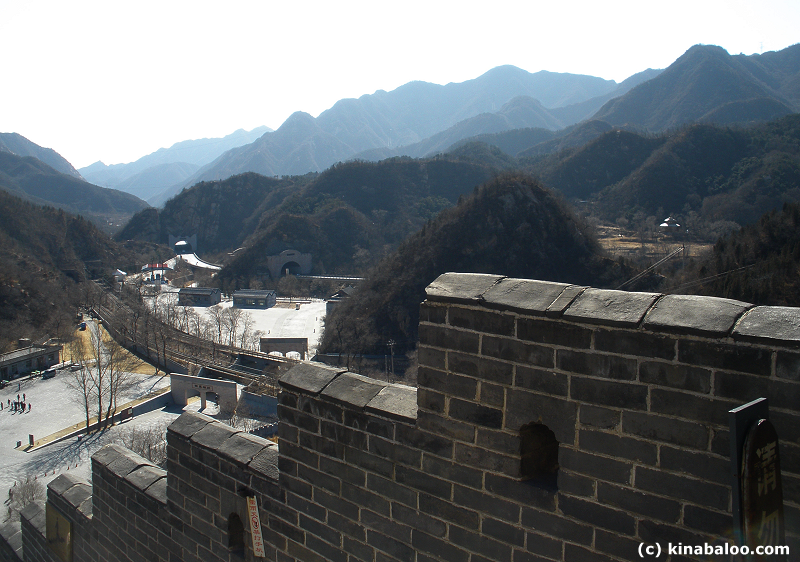 Once through the grand archway of the pass itself one can go either north or south; both quickly lead to steep inclines. The north side is highest and once at the top, which is no mean feat, there are great views; one can easily see Badaling Great Wall from here. There are seven watchtowers in the open section.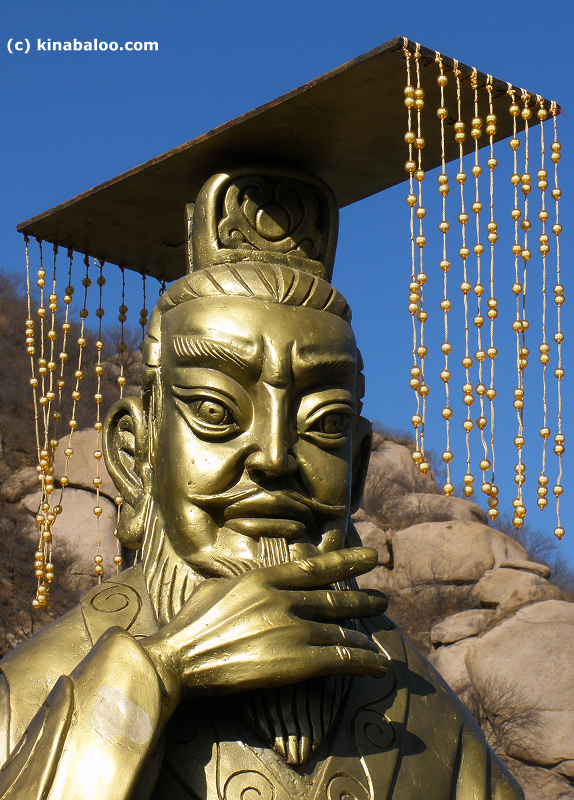 The arrow tower of the pass is an impressive 15 meters in height.The wall itself is constructed with stone blocks topped with brickwork.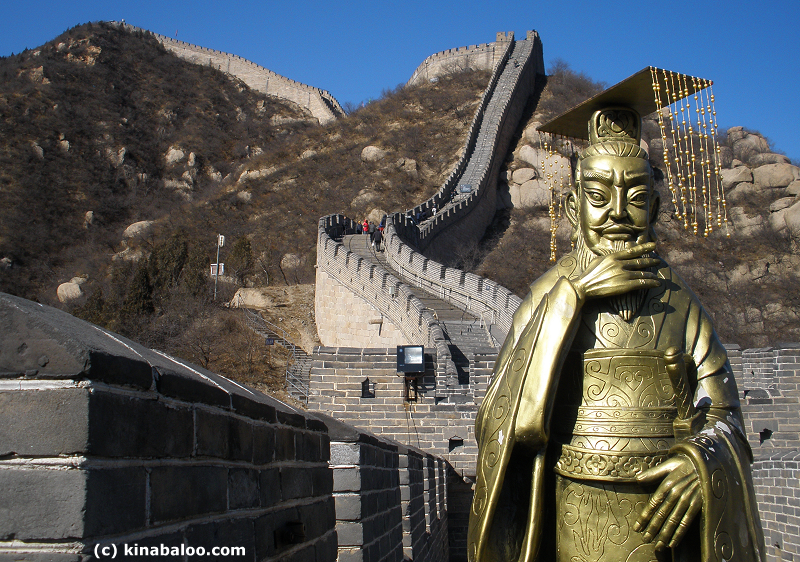 Nearby attractions include the Great Wall Stele Forest and the Stone Buddha Temple. Also close by is the Commune by the Great Wall, actually a hotel comprised of twelve unusual villas designed by various Western architects and constructed in 2002.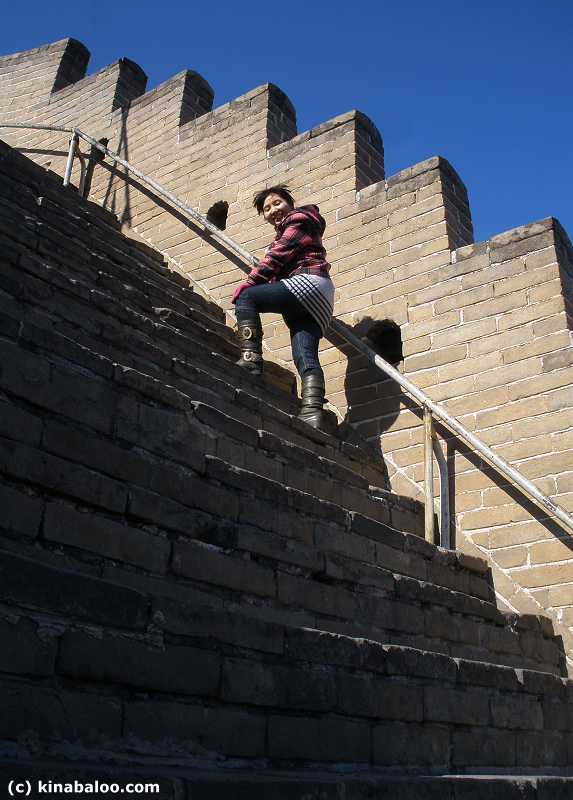 ShuiGuan Great Wall is located right next to an exit of the Badaling Expressway with the same name. If travelling by bus to Badaling one can arrange a taxi from there (about two miles / 3 kilometers). It opened to the public in 1995 after restoration work was completed.