The Long Corridor
游廊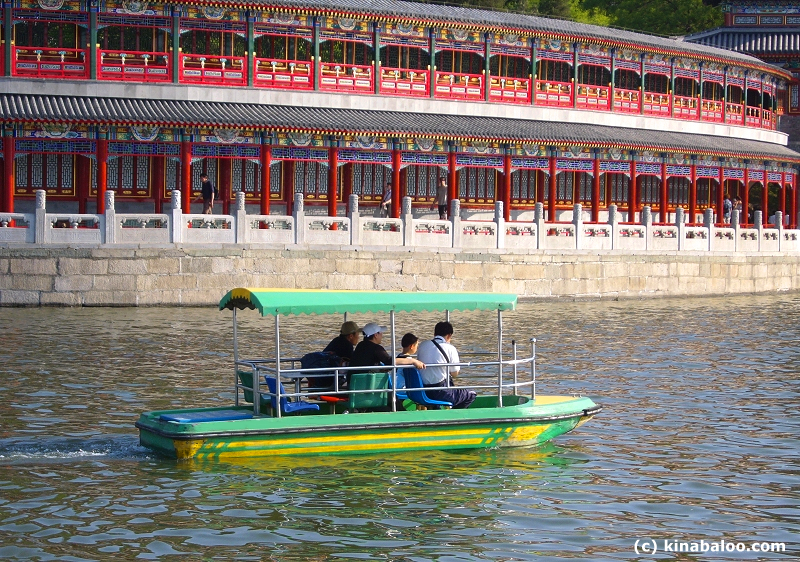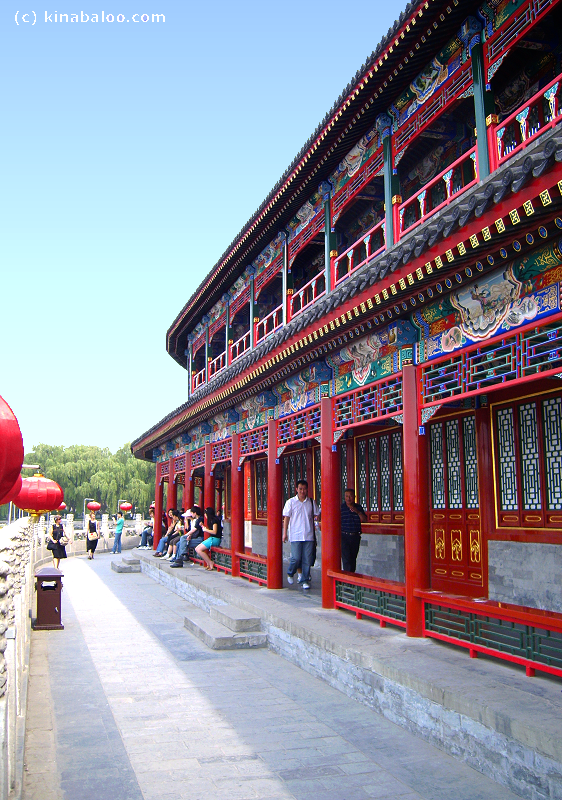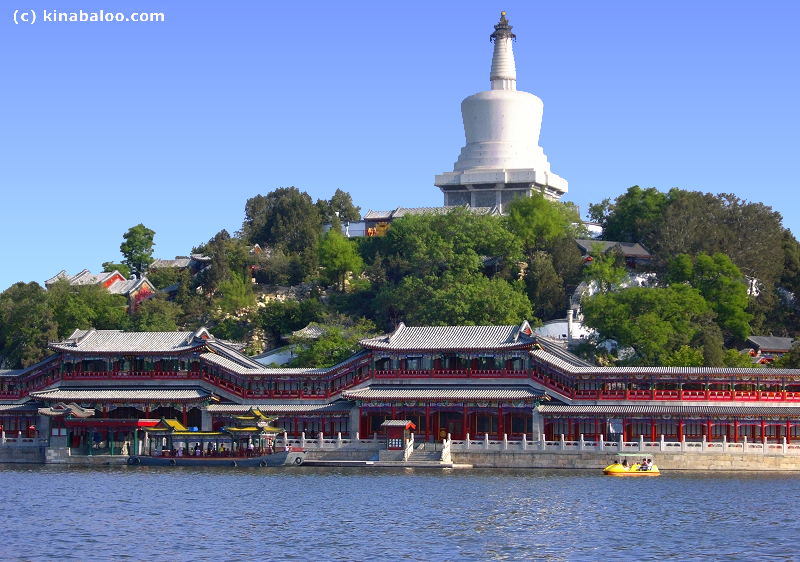 Exit from the White Dagoba from the north side and descend the northern slope of the hill. This takes you through artificially designed rock caves and covered 'flying stairways', until you come to the Long Corridor along the island's northern shore.
从白塔北面的出口出来,顺着山从北坡下来。你会穿过人工设计的岩石洞穴和隐蔽的"飞梯",直到你来到沿湖北岸而建的游廊。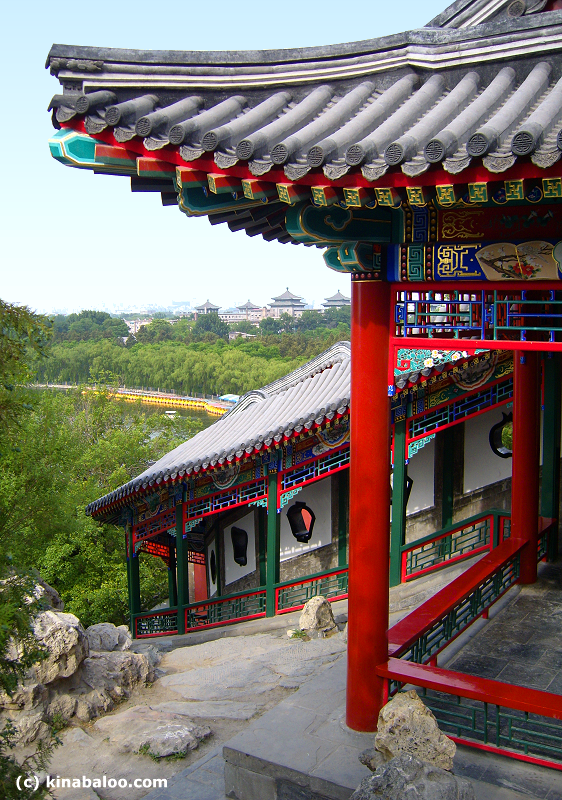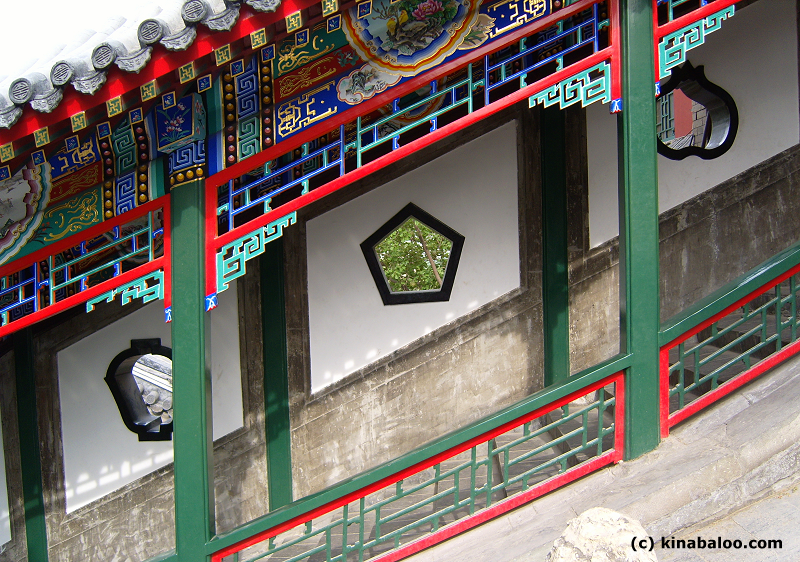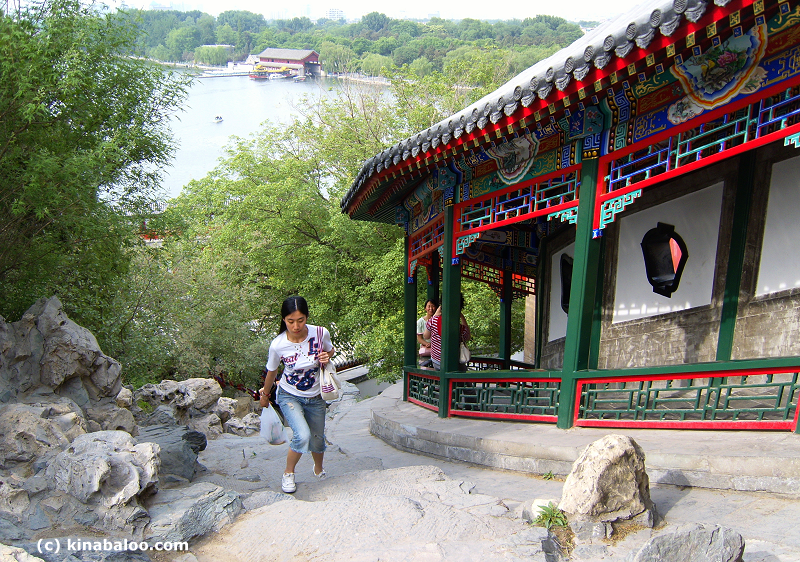 The Long Corridor is based on the corridor in JiangTian Temple in ZhengJiang, JiangSu Province.
这个游廊是仿江苏省镇江市"江天寺"而建的观景廊。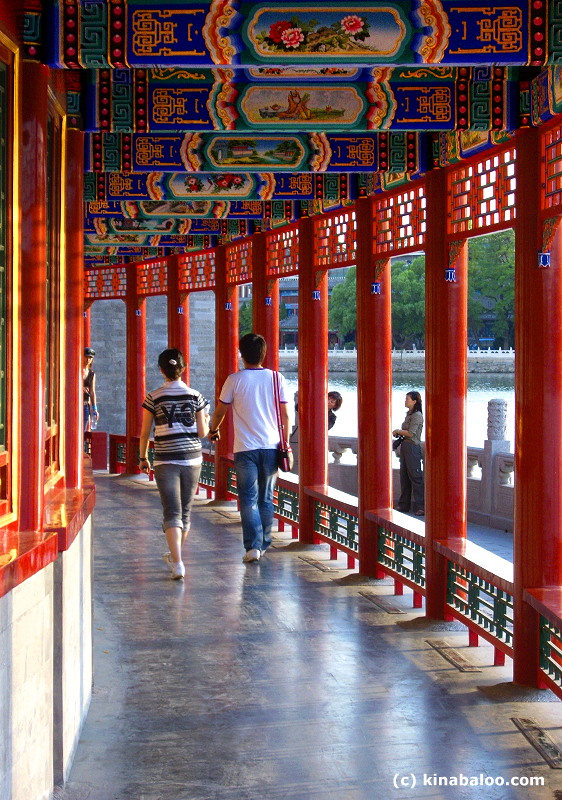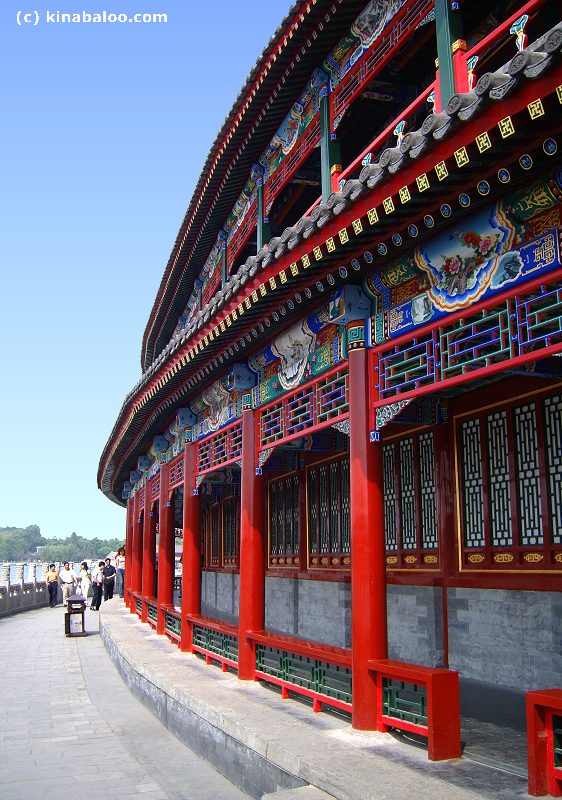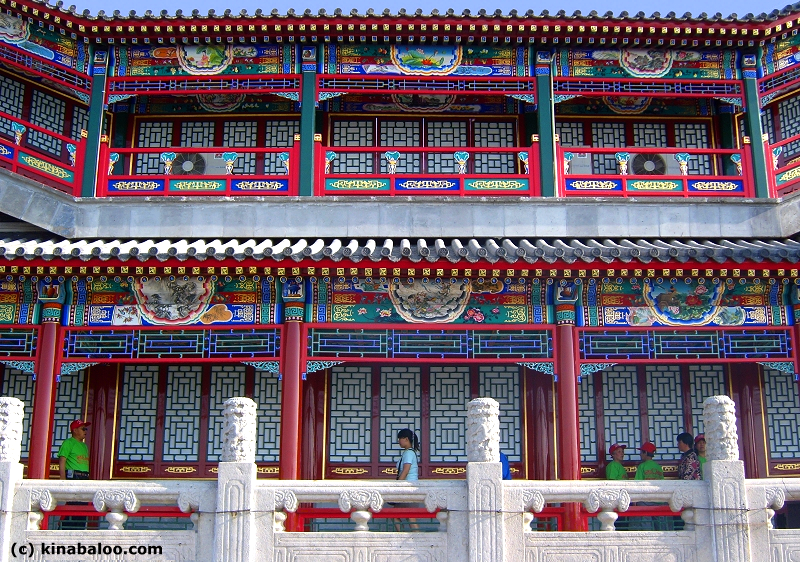 The side facing the lake is open, the other side is paneled with latticed windows.
面对着湖的这面是开放的,另一面是格子窗。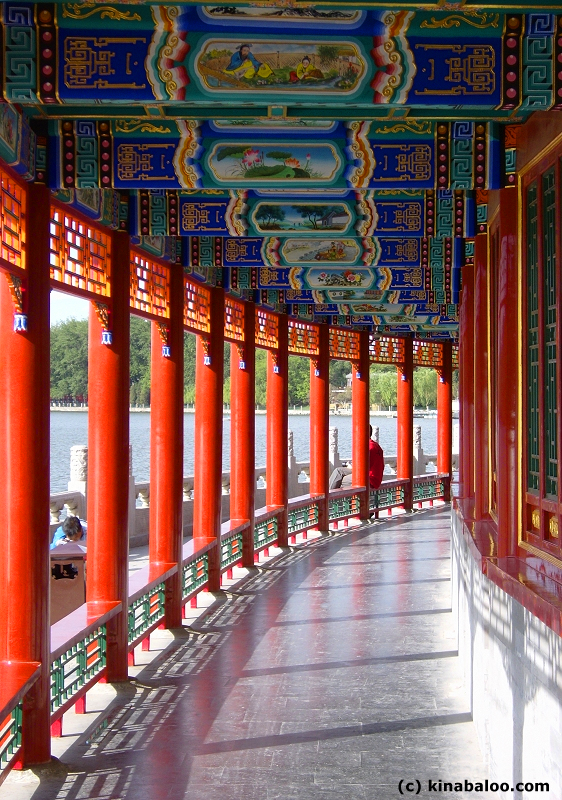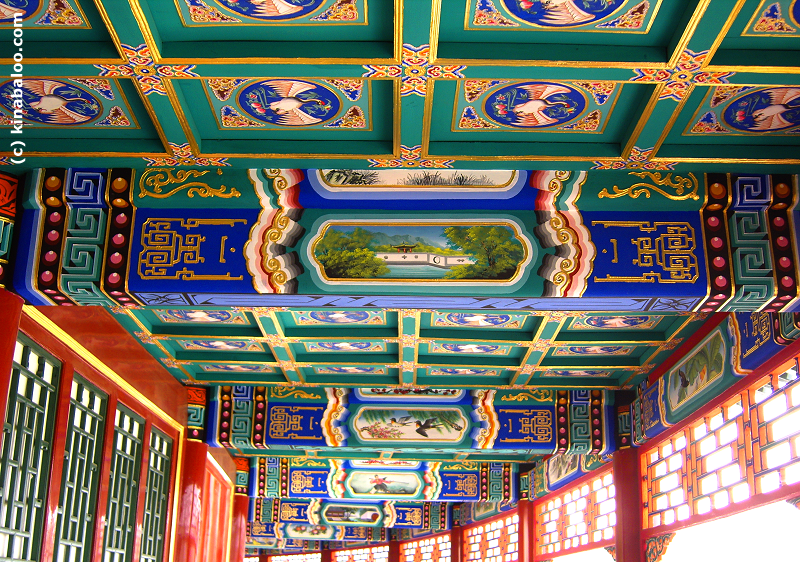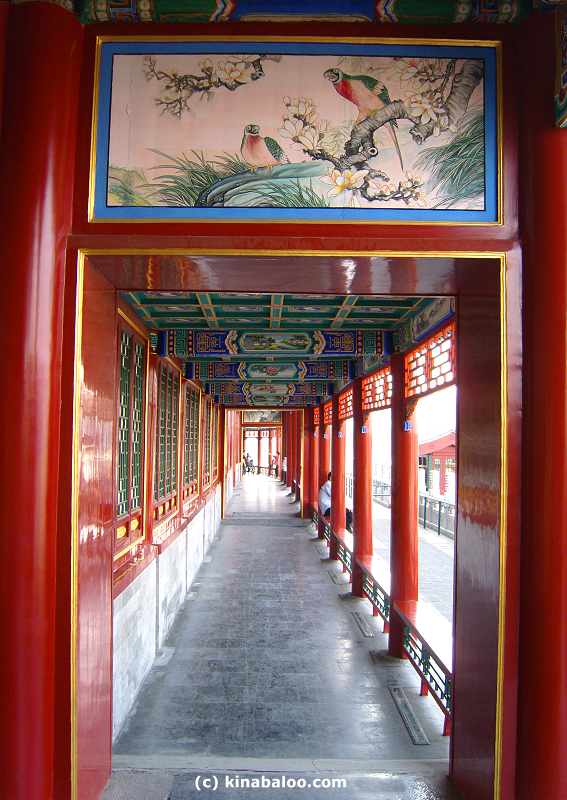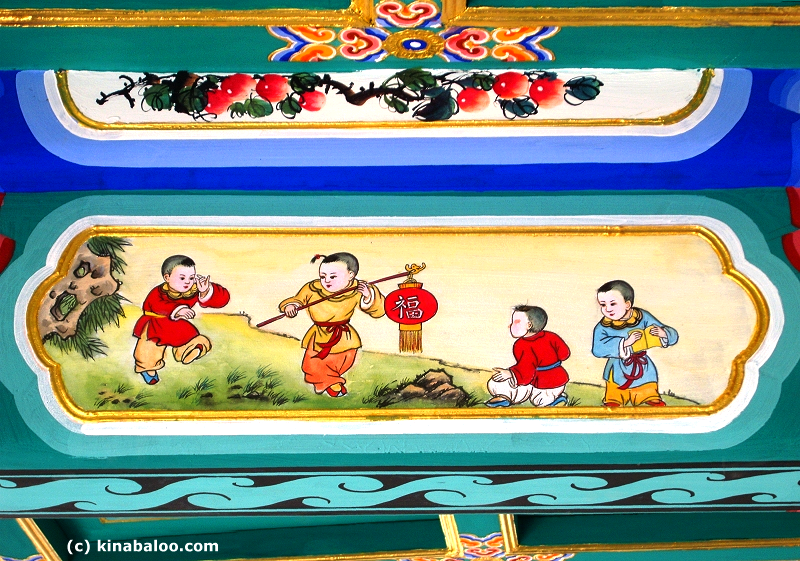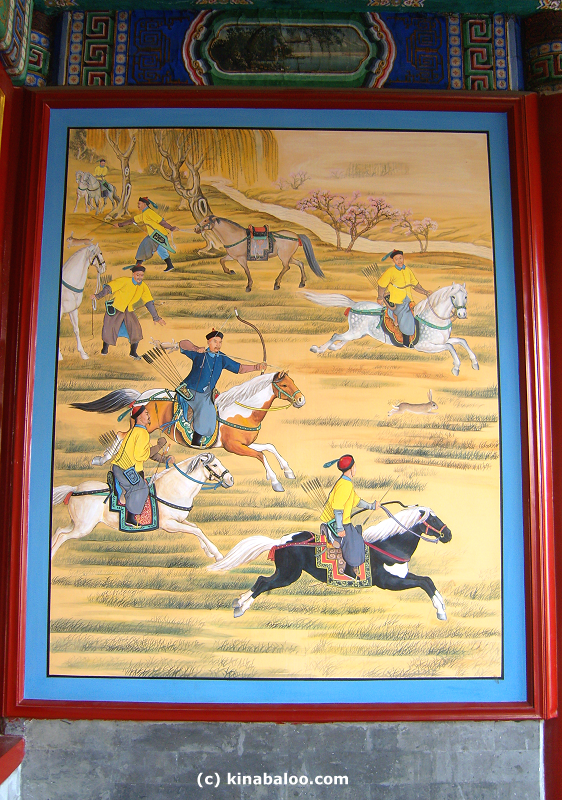 This 300-meter long, colorfully painted walkway is remarkable for having an upper deck. Midway along this corridor are Rippling Water Hall, Tranquility Study and the FangShan restaurant.
At each end of the Long Corridor is a stone gateway.
这个300米长的长廊横梁上都被画上了优美的彩画。长廊的中途是分凉阁、静书斋和仿膳饭店。
在游廊的尽头是石门。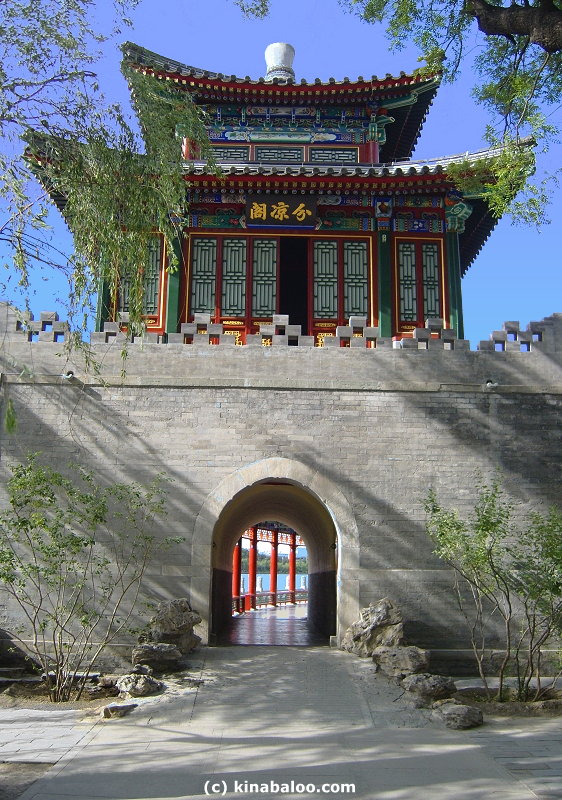 NEXT : FangShan Restaurant

Beihai Park Introduction