Pavilion of the Benevolent Voice
善因殿
Past Yong'An Temple at the top of the hill lies ShanYin Pavilion, just in front of the White Dagoba.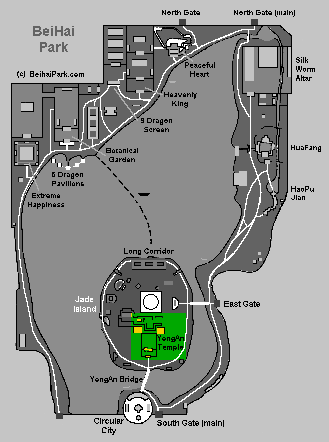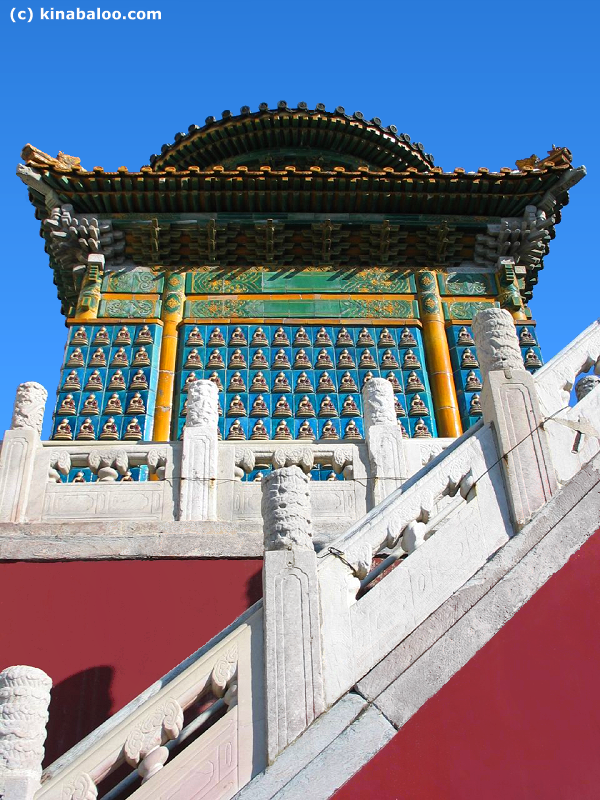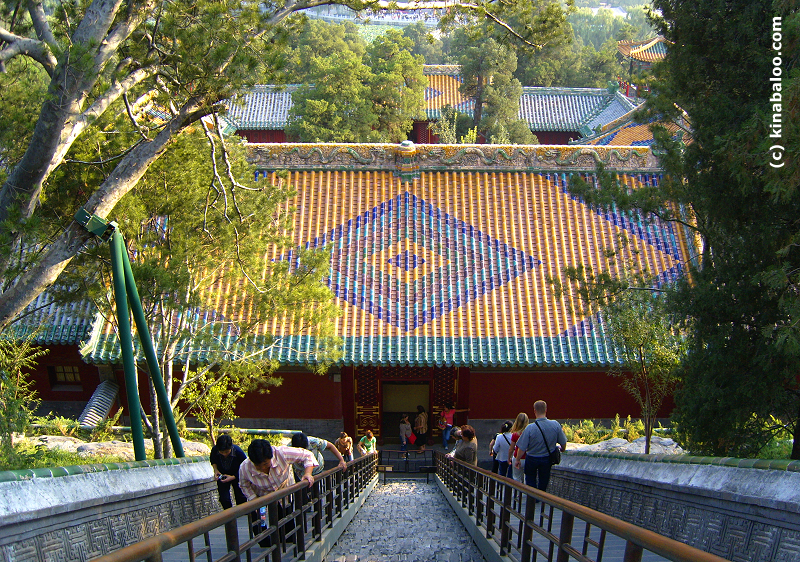 Just before reaching the White Dagoba is ShanYin Pavilion. This is an elegantly designed square building with a cone-shaped roof.
就在白塔前是善因殿。这是个非常优致的设计——方型的建筑上有着锥形的屋顶。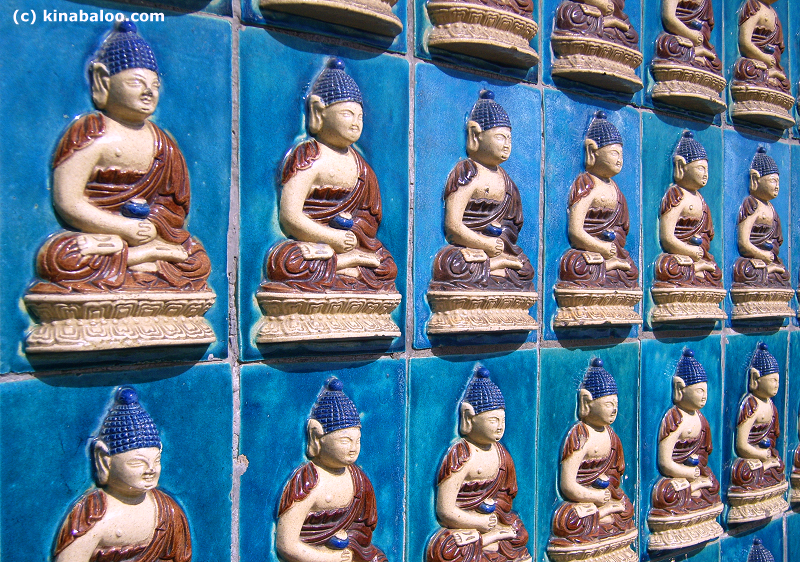 It is faced with glazed tiles of blue, green and yellow, the walls niched in 445 places with each tile made to look like a wood carved image of the reposing Buddha.
它为仿木琉璃结构的重檐建筑,以蓝、绿、黄色的釉面砖砌成,在殿外四壁镶有静卧佛像445尊在每一个釉砖的中间,看起来就像是木头雕刻的一样。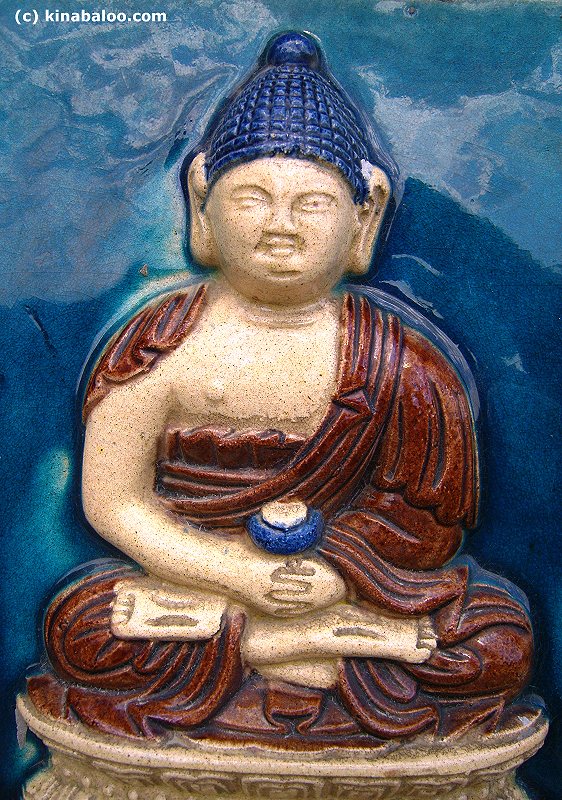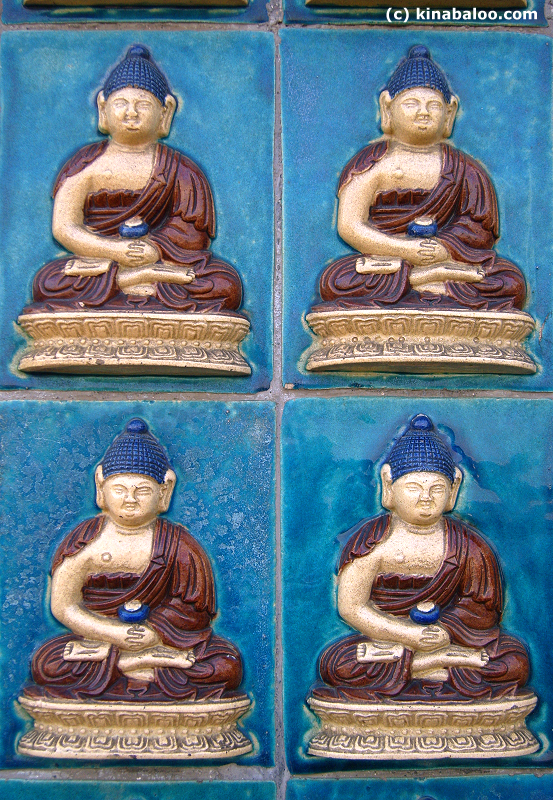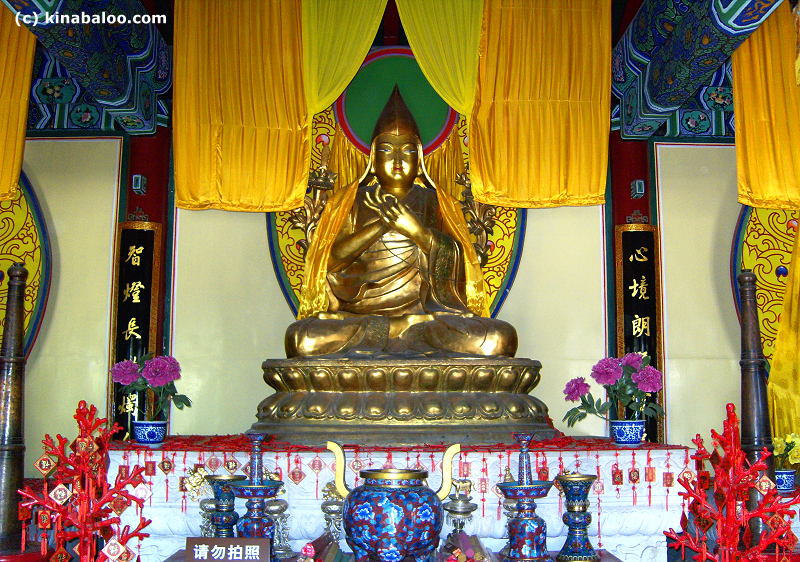 Inside ShanYin Pavilion.


NEXT : The White Dagoba

Beihai Park Introduction