YongAn Temple
永安寺
After crossing Yong'An bridge to the island, pass through the colorful gate in front of you and enter Yong'An Lama Temple that delightfully leads up the hill via a number of halls and courtyards until you reach ShanYin Pavillion and the White Dagoba (described below).
穿过永安桥到达小岛后,穿过"堆云"牌楼,出现在你眼前的就是永安喇嘛寺的入口你会穿过很多的大厅和庭院直到你到达善因殿和白塔寺之前(下述)。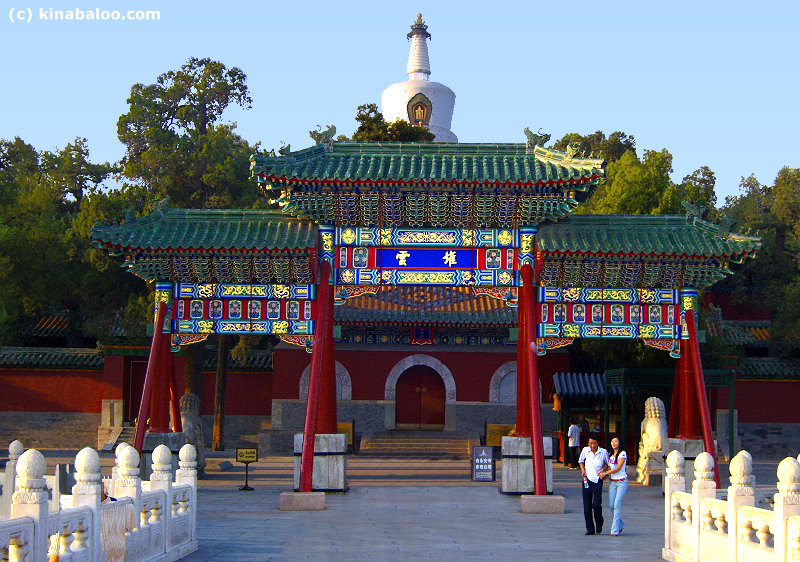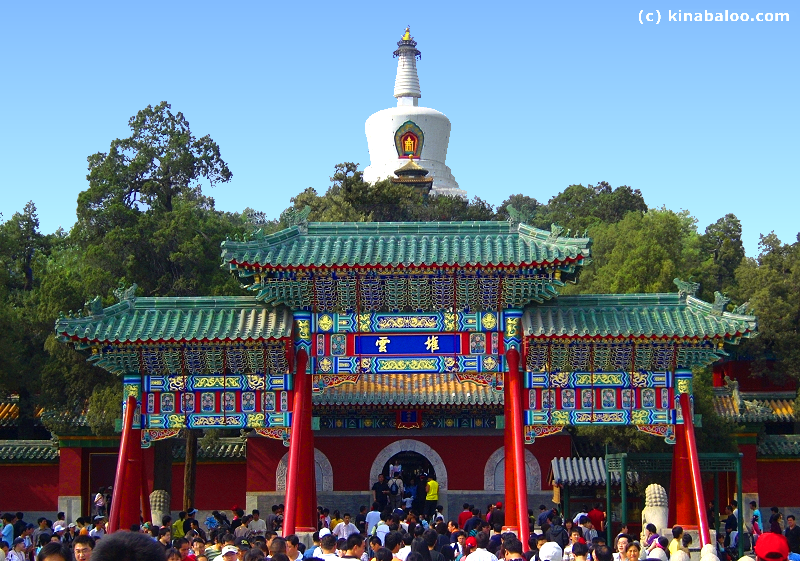 Gateway leading to YongAn temple.

One of a pair of XianHe outside the temple entrance,
representing good luck and a long life to the host.
A ticket is required for Yong'An Temple and ShanYin Pavilion. The White Dagoba can be reached in other ways but this route is recommended.
永安寺和善因殿是需要另买票的,当然到达白塔寺还有其他的路,但我们推荐您走着条路。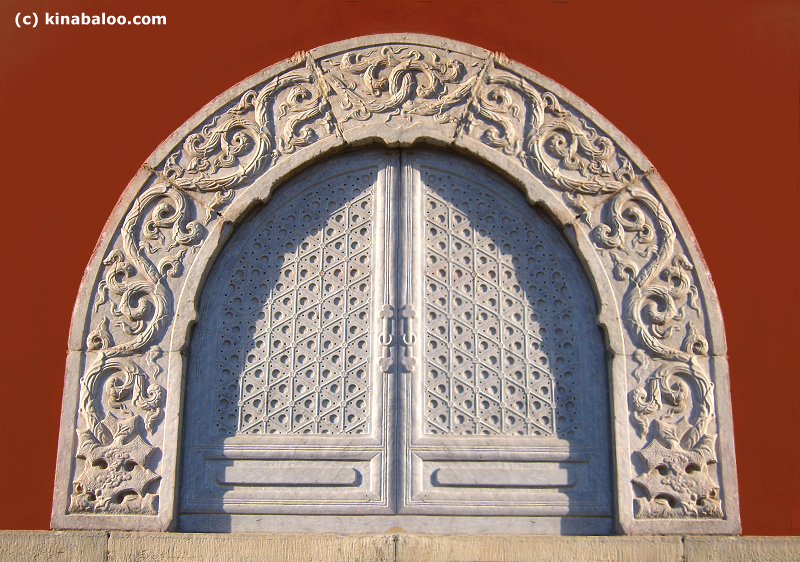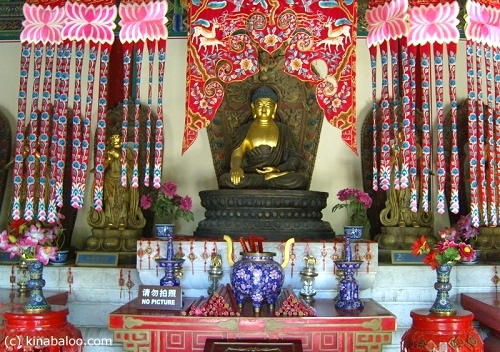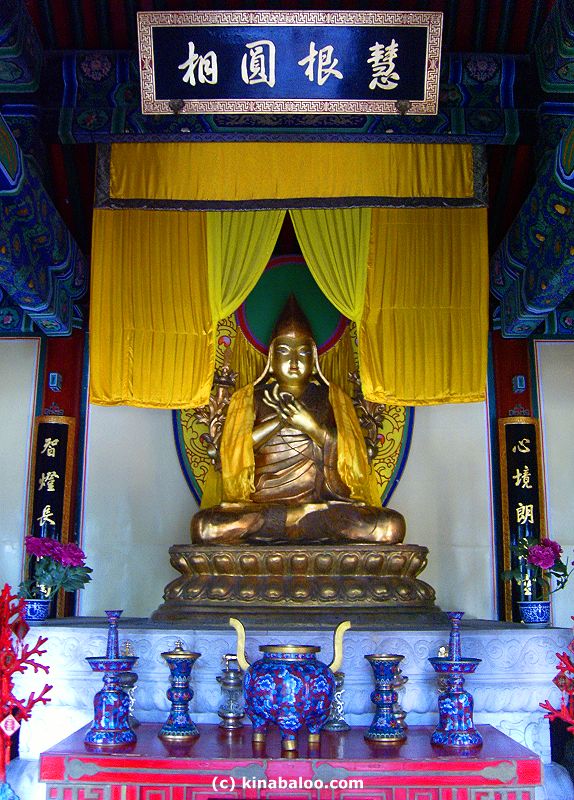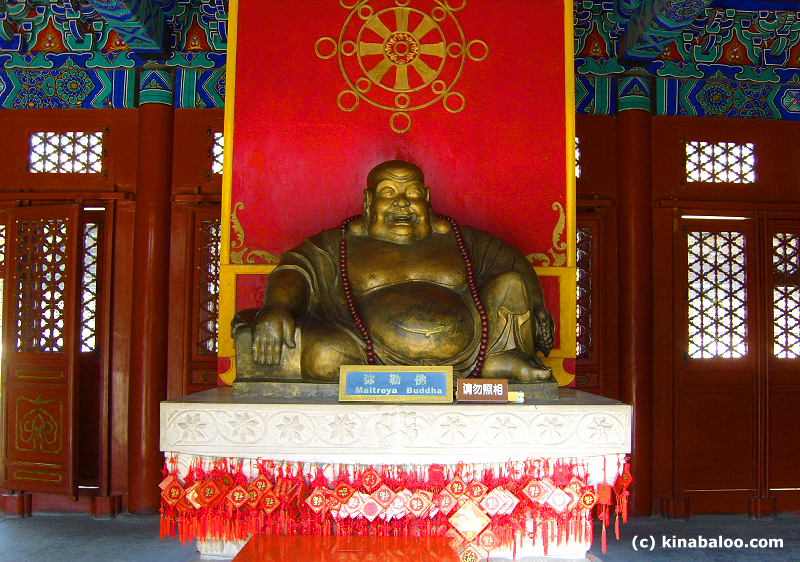 Yong'An Temple (Temple of Everlasting Peace) leads up the southern slope of the hill in five stages, on the same north-south axis as ShanYin Pavilion and the White Dagoba. After the bell and drum towers near the entrance stands FaLun Hall. ShengJue Hall and PuAn Hall form a Tibetan temple further up the hill.
永安寺位于山南的斜坡上,于白塔、善因殿同位于一条南北中轴线上。走过永安寺鼓楼后就接近法轮殿、正觉寺、普安殿的入口。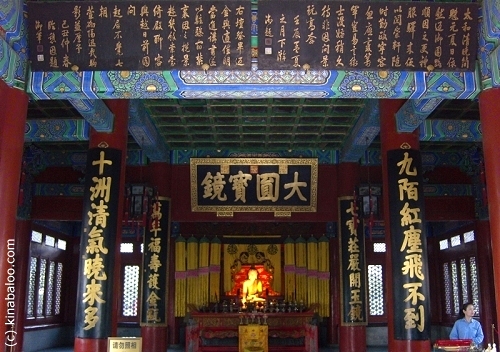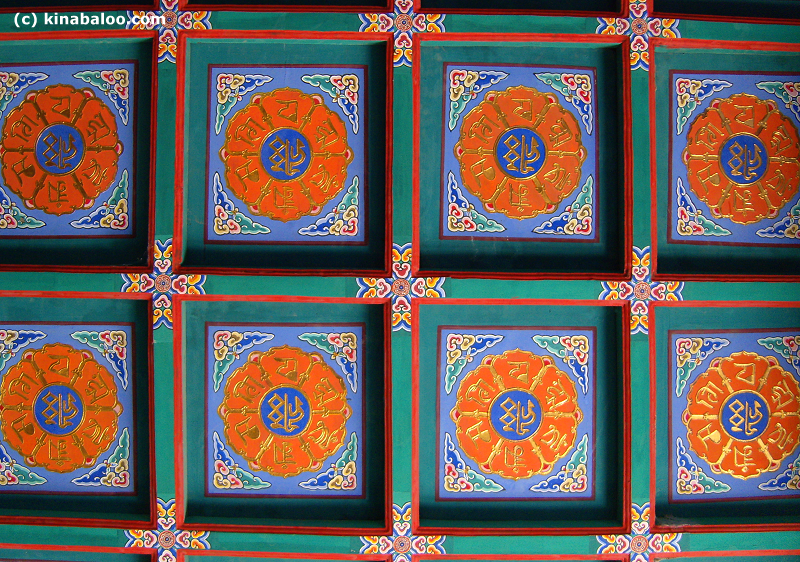 Continue up the hill towards the White Dagoba.
朝着白塔继续向上,穿越"龙光紫照"牌楼。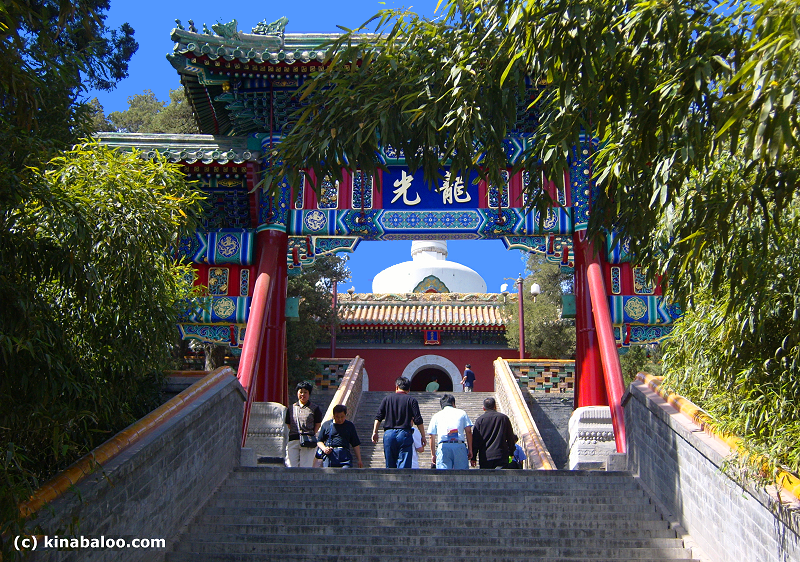 | | |
| --- | --- |
| Heading up towards the White Dagoba. | |

NEXT : Pavilion of the Benevolent Voice

Beihai Park Introduction