Jade Island
琼华岛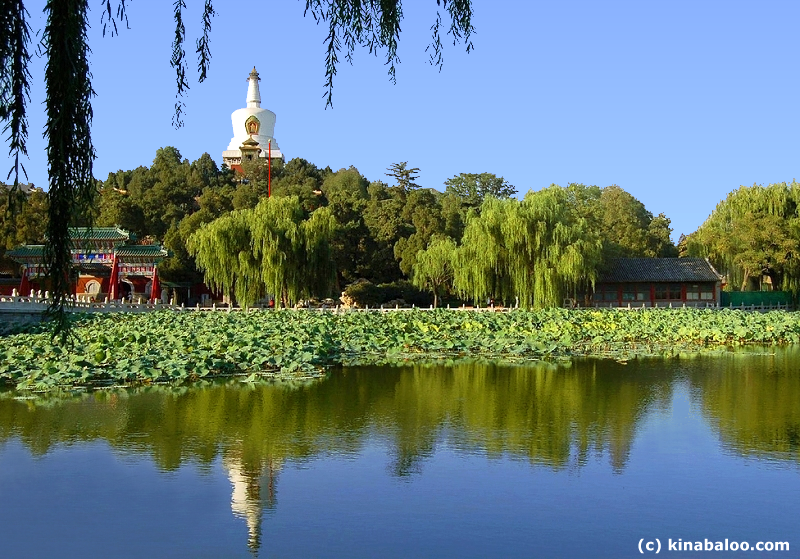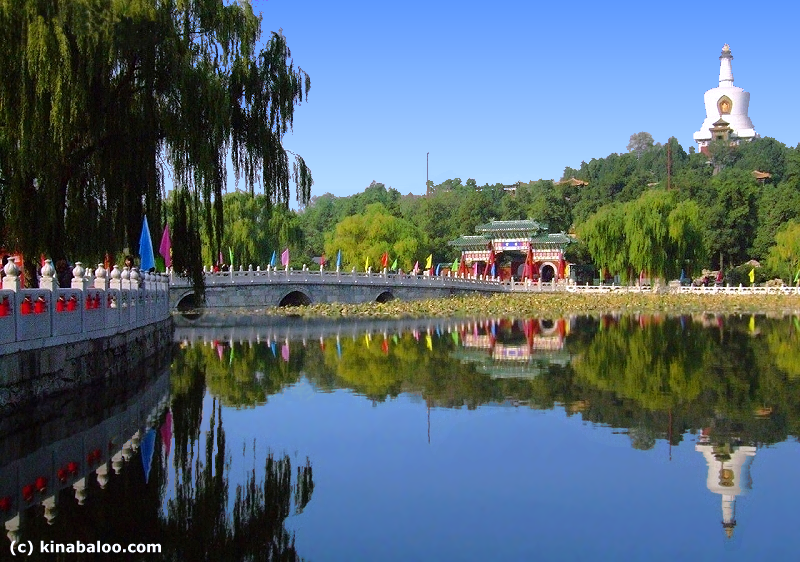 The hill on Jade Island (QiongDao) is covered with statues, halls and pavilions, odd-shaped porous rocks, stone steles and tablets, all artistically arranged and landscaped.
琼华岛上的山被雕饰、殿宇、亭台、岩石、石碑、石匾,等所有艺术上有意安排和美化的东西遮盖着。
There are many winding walkways connecting the various sites.
那有许多环绕的人行道链接这各个景点。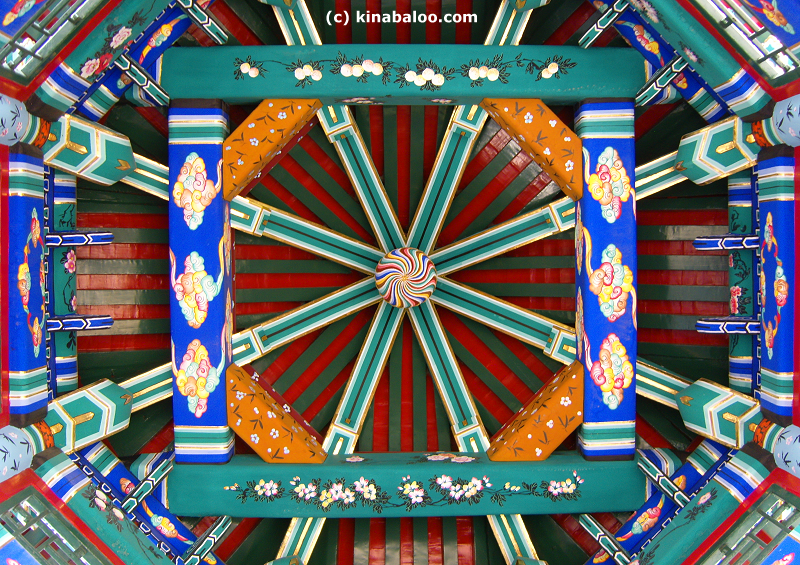 This bronze statue of an immortal stands on the northern slope of the hill,
holding a dew plate.
It was erected in the 18th century to collect dew for brewing medicine
for the royal family.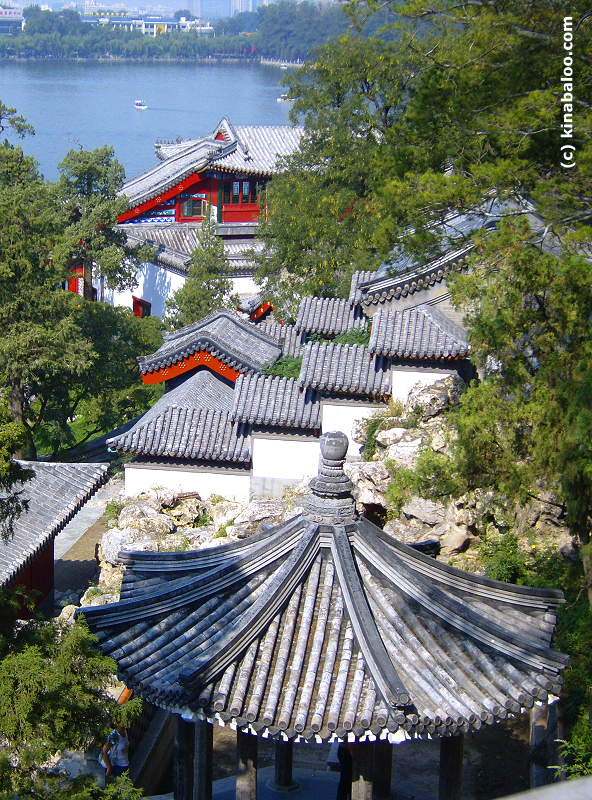 Still visible on many of the stones are poems and other literary gems carved after the greatly admired handwriting of Emperor Qian Long, whose poetry and calligraphy are well-known for their beauty.
Jade Island is linked with the southern shore of the lake by a stone bridge that is one of the few remaining Yuan dynasty structures.
仍然可以看到很多乾隆的诗句和书法被雕刻在很多石头上,他的诗句和书法是出了名的秀丽很是被人钦佩。
琼华岛与南岸连接的石桥是少数被保留下来的元朝的建筑。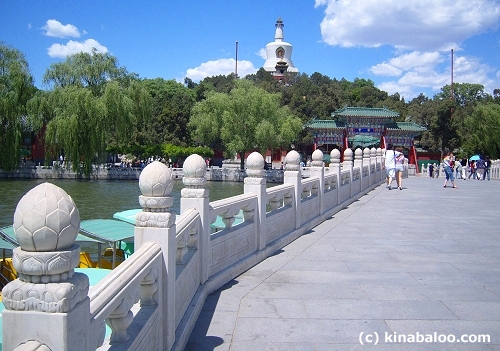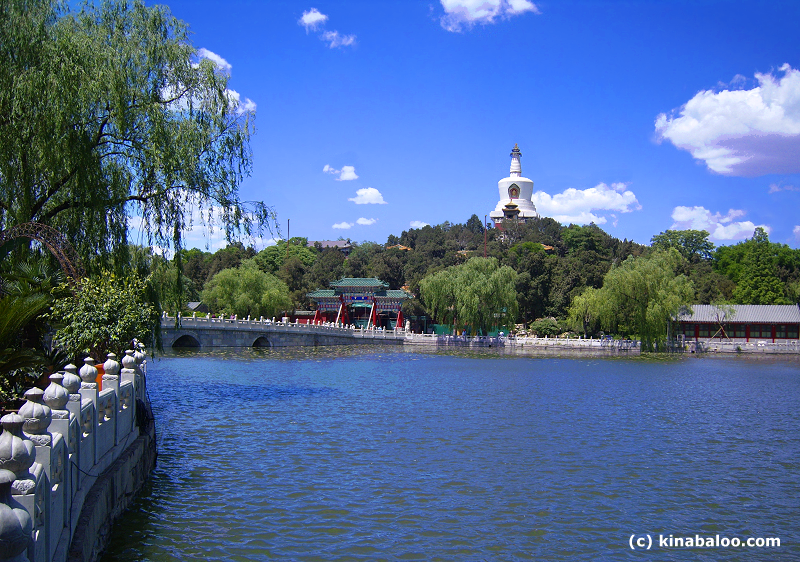 There is a second stone bridge from the island to the east shore.
这是第二个石桥连接着岛到东岸。

The island as seen from the north shore on a
misty early morning.

NEXT : Yong'An Temple and the Pavilion of Benevolent Voice

Beihai Park Introduction