Boating on BeiHai Lake
在北海划船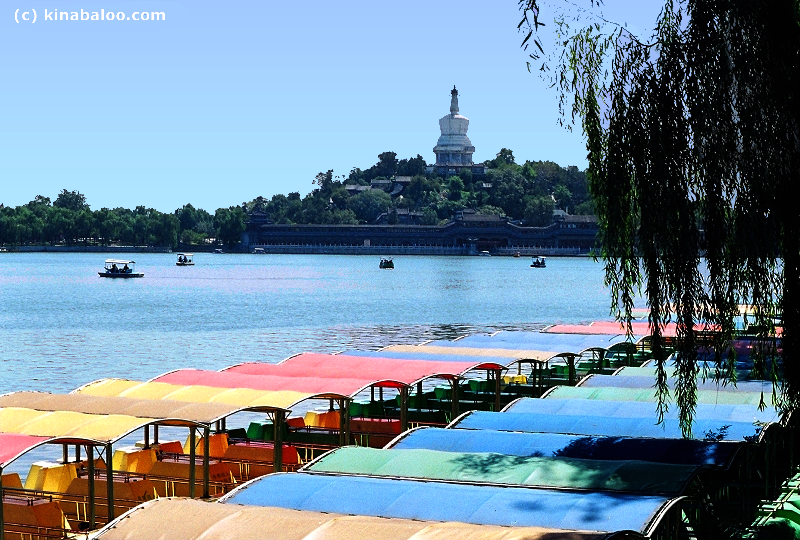 Now that you have completed our suggested route through BeiHai park, you might decide to hire a small boat and set out on the lake.
现在你已经有我们建议的全部游北海的路线,你可以租一个小船开始到湖上游览了。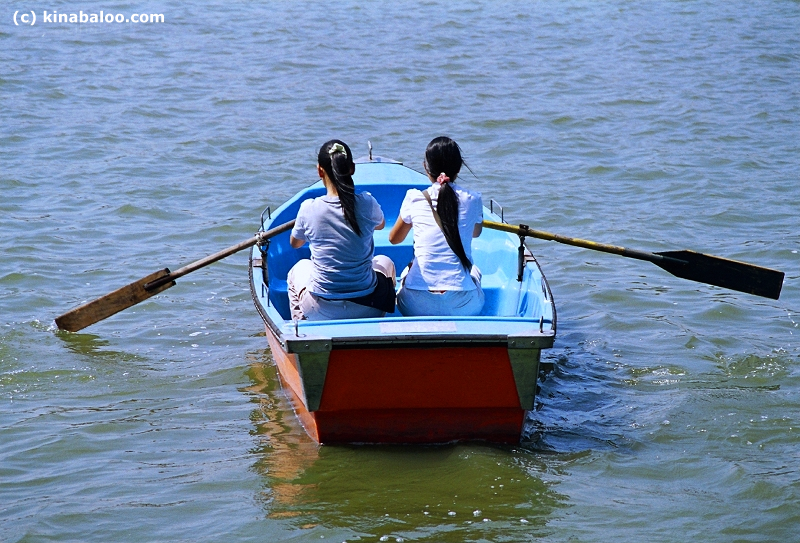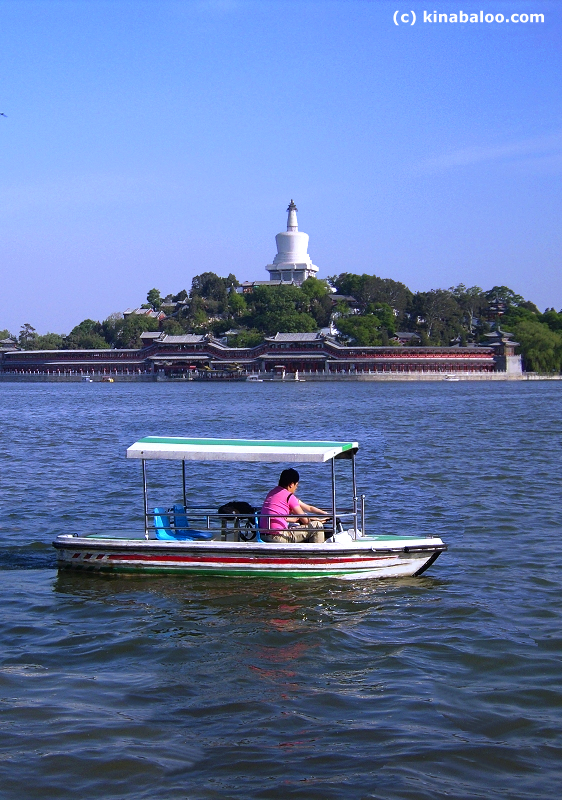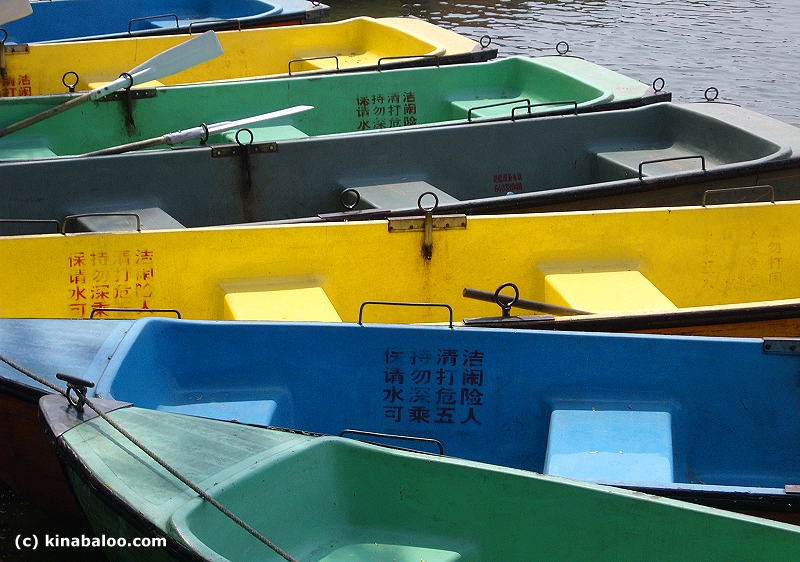 Or take a relaxing ferry boat ride back to Jade Island (near the main south gate). From here you can walk to JingShan park or the Forbidden City. Remember that the Forbidden City closes about 5pm and is very large. JingShan park, however, stays open into the evening (as does BeiHai).
或者你也可以放松的乘坐大的摆渡船返回到琼华岛(主南门)。从那你可以步行到景山公园或是去故宫。但要记住故宫下午5点关门,那里很大需要长一点的时间。景山公园会一直开到傍晚(就像北海一样)。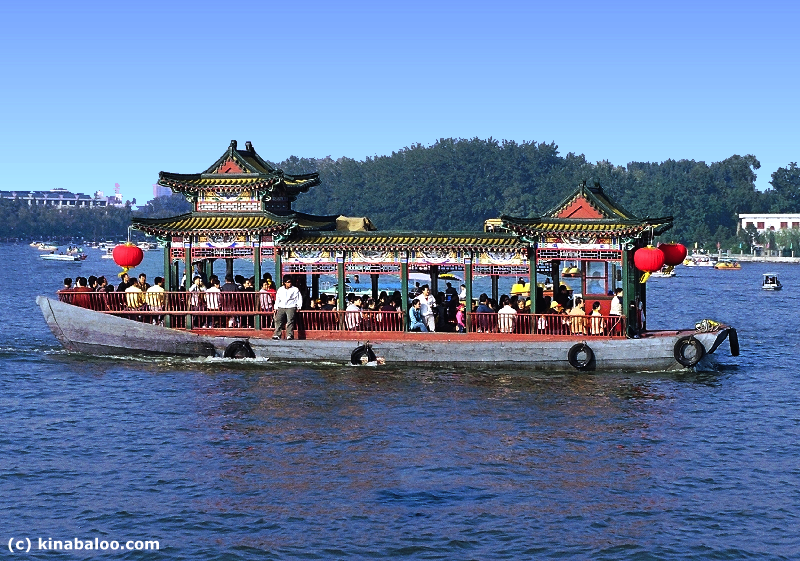 Large boats travel to and from the island to the north west scenic area.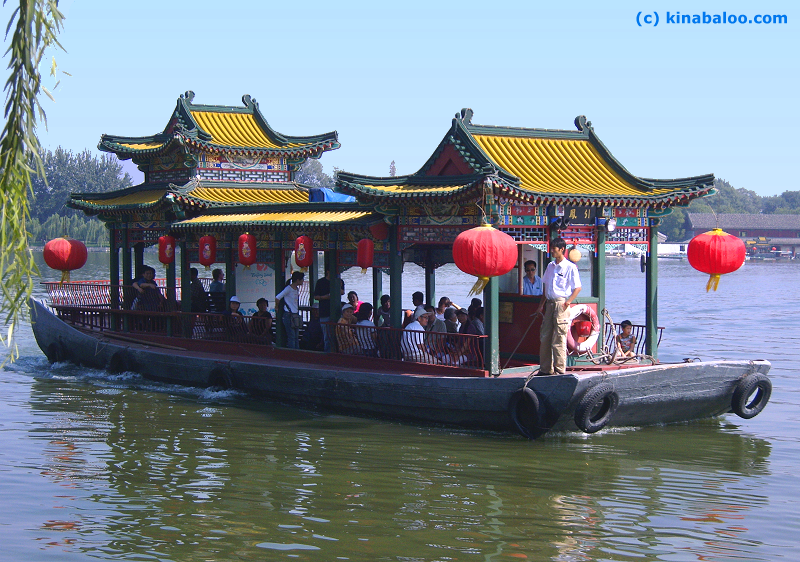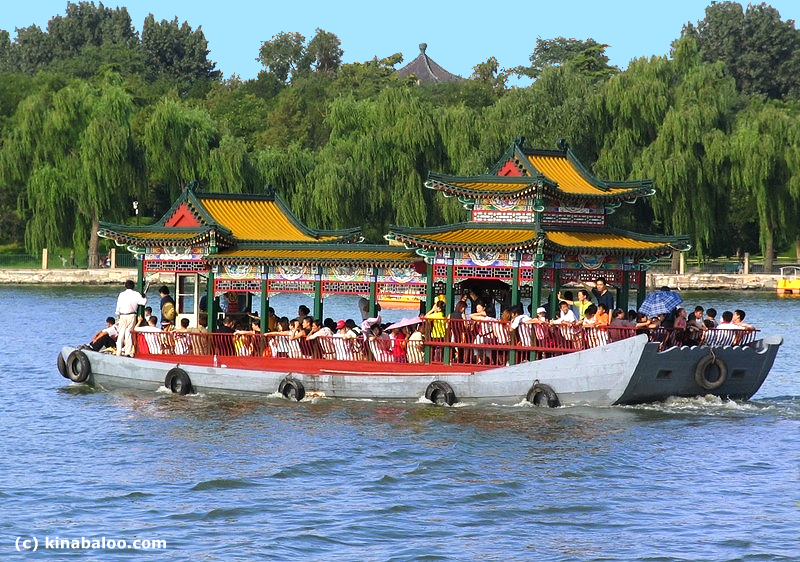 Or perhaps exit from the north gate, cross the road and explore the QianHai area.
或者从北门出去,穿过马路就是前海的区域。

Beihai Park Introduction