The Five Dragon Pavilions
五龙亭
These charming pavilions with pointed roof-tops and upswept eaves extend out over the water and are interconnectcd by zig-zagging stone bridges.

迷人的五龙亭红柱黄瓦尖顶重檐,向外翻翘的四角伸出水面,亭与亭之间被"Z"字型的石桥相连。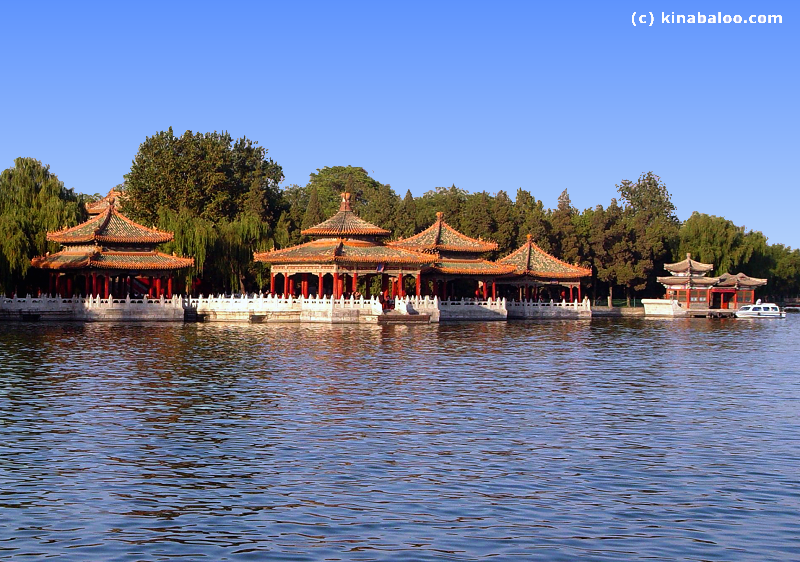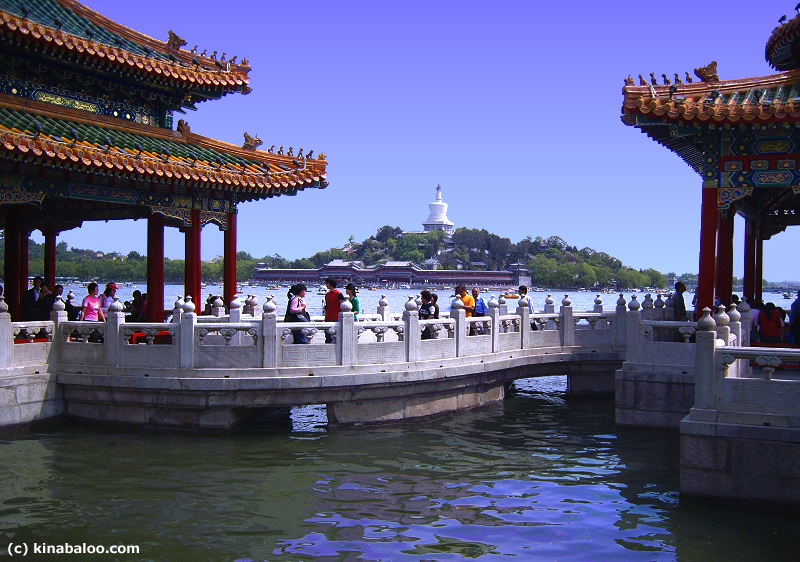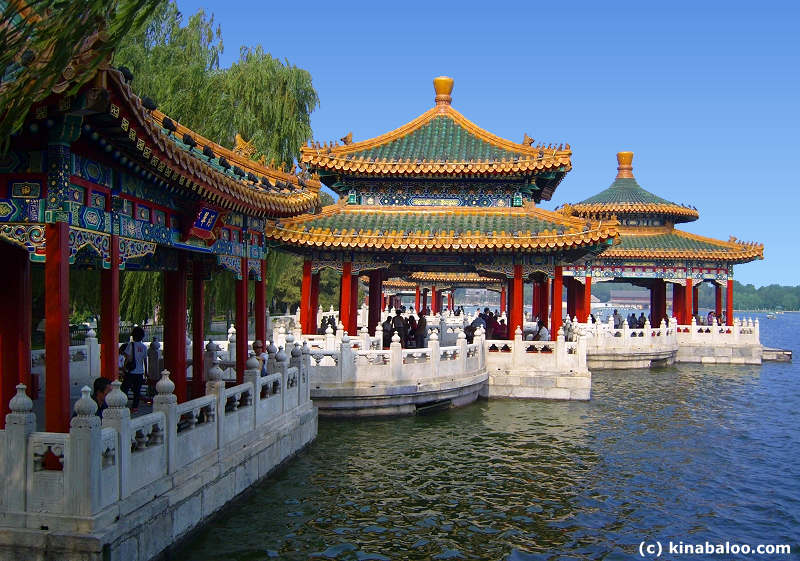 The pavilions were constructed during the Ming Dynasty in 1602, the 13th year of Emperor WanLi.
The middle pavillion is the largest and, unlike the others, it has a circular upper roof. It is known as 'Long Ze Ting' (Pavilion of Dragon Benevolence).
它建于1602年明代的第13年万力年间。
中间的亭是最大的,有别于其他亭,它是圆形的屋顶。其名为"龙泽亭"。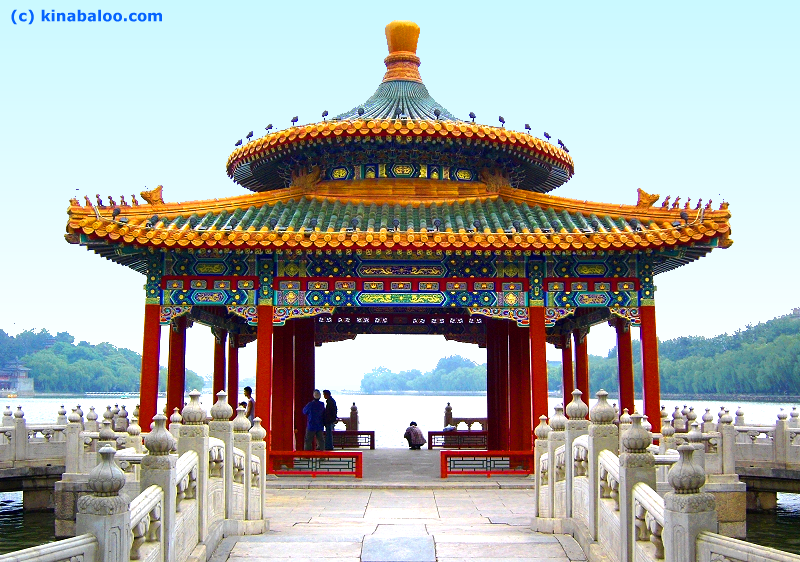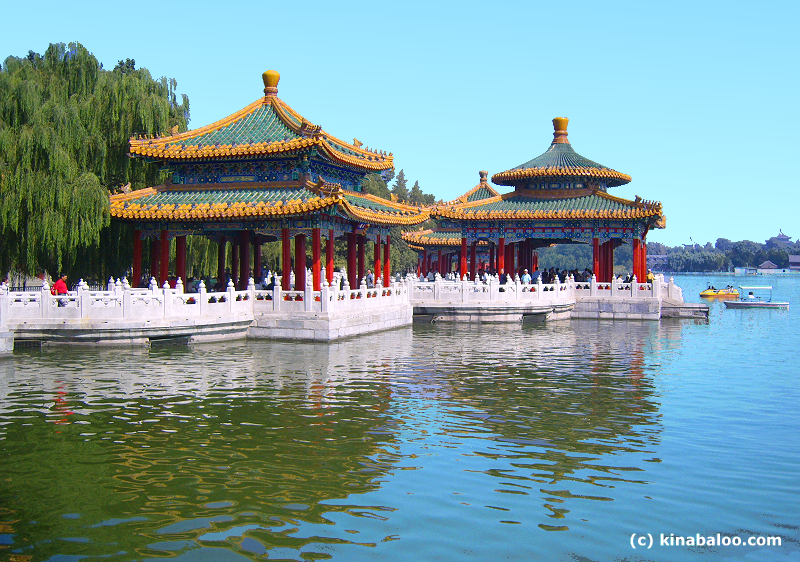 In the past, the emperor and his consorts would come here to fish, watch fireworks, or admire the moon over Jade Island.
在过去,皇帝和皇后会在这垂钓、看烟火,或是欣赏月色琼华岛。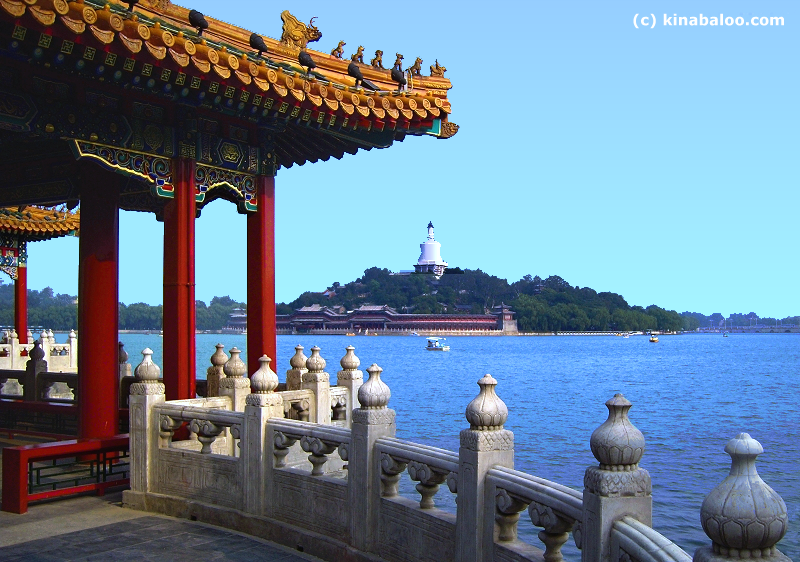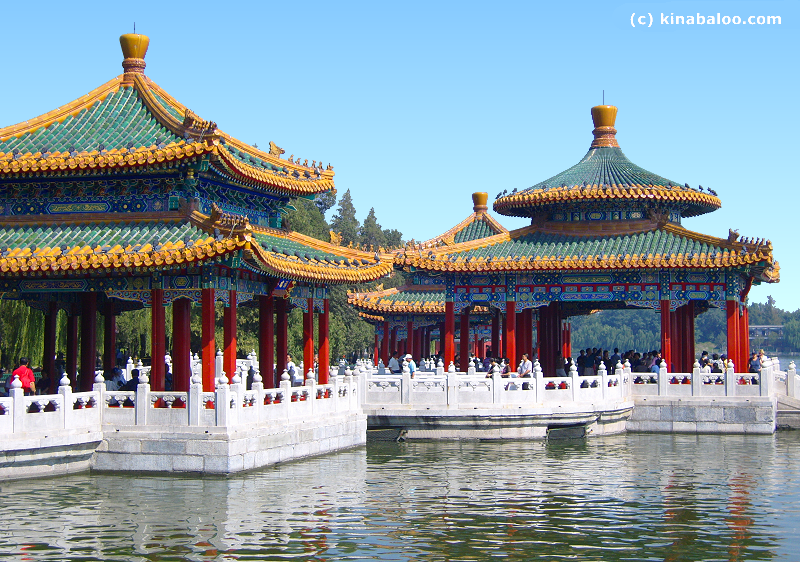 This is a popular spot for locals to play music and sing in many different styles, often with traditional instruments. Sometimes two or three of the pavilions are alive with music simultaneously!
对于当地人来说这是一个很收欢迎的地方,可以在这吹拉弹唱,各种不同的风格,经常都是用这传统而古老的中国传统乐器。有时两到三个亭子都同时充满这音乐,场景热闹非凡。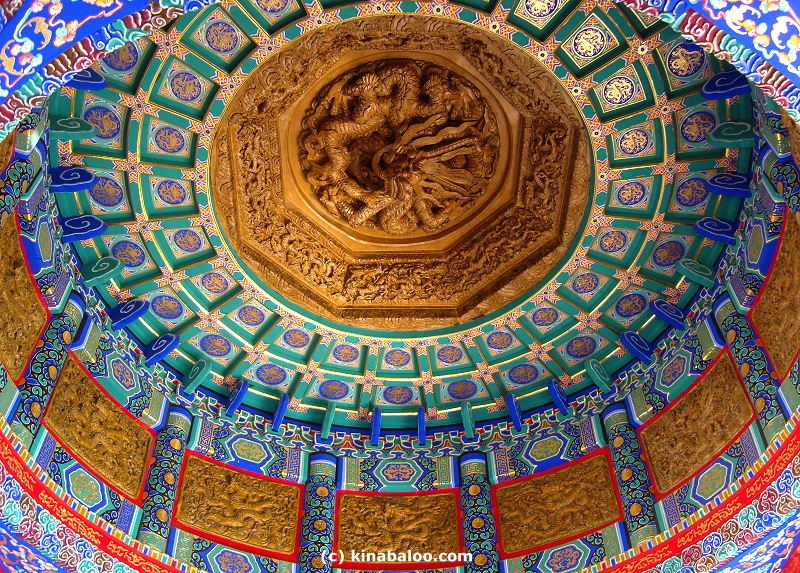 NEXT : Five Dragon Pavilions (more photos)

NEXT : ChanFu Temple and Garden

Beihai Park Introduction