The Nine Dragon Screen
九龙壁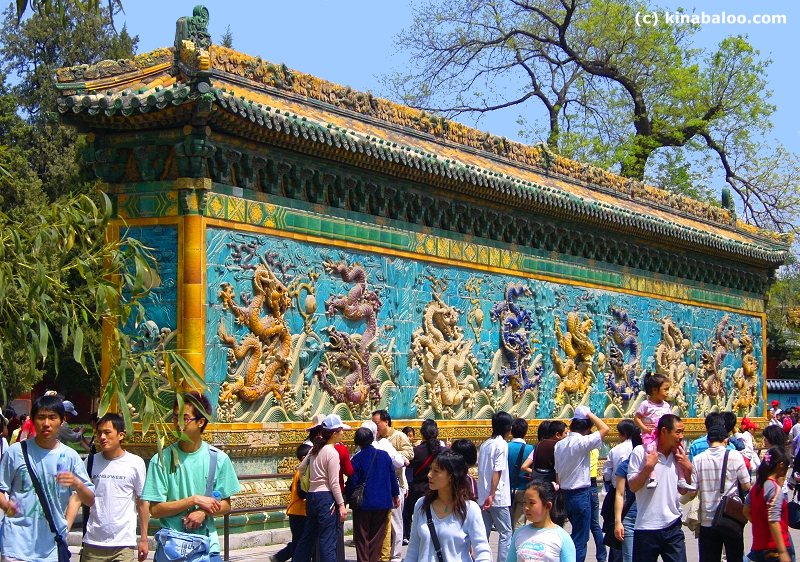 The dragon screen in Beihai Park is one of the three famous screens in China. It was constructed in 1756 during the Qing Dynasty (1644 - 1911).
这种龙屏风是中国三种著名围壁类型之一。它建于清朝(1644-1911)1756年间。
Uniquely, there are two sides to this glazed-tile screen, which is 5 meters high, 27 meters wide and 1.2 meters thick. The two sides are identical; each has nine dragons sculpted in relief in five colors. It's said that there are 633 dragons in total.
这是唯一座双面雕龙影壁,高5米,长27米,宽1.2米,两面相同,每边有造型各异五色九条浮雕蟠龙。据说壁身共有大小633条龙。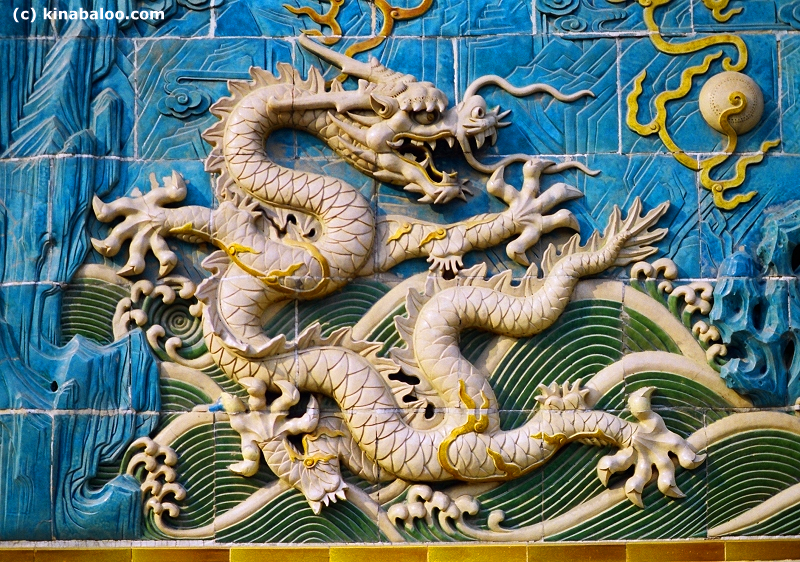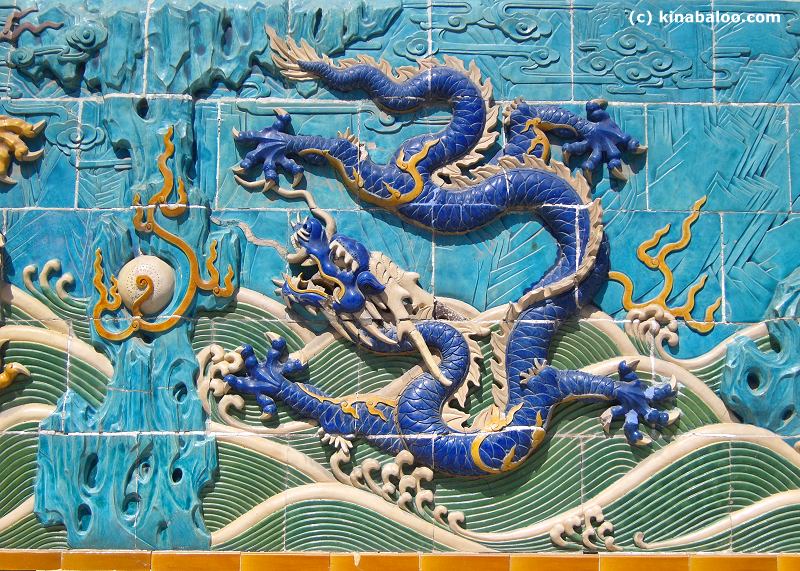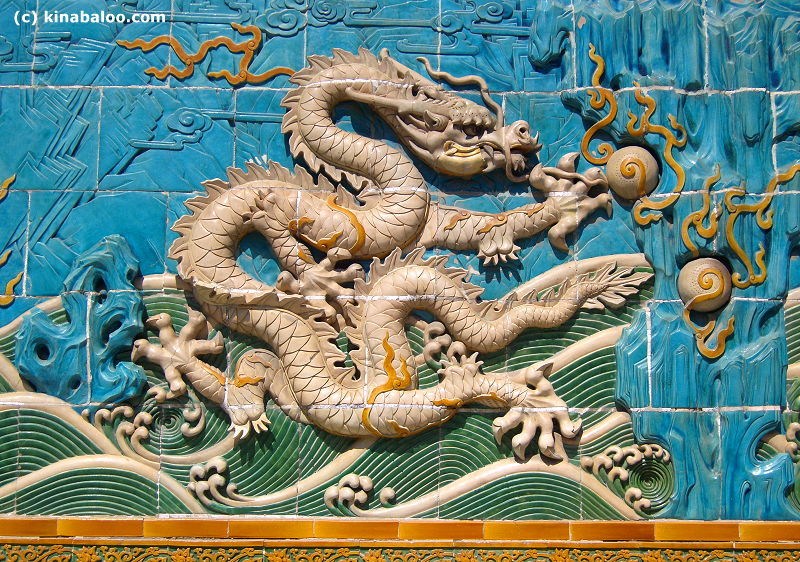 The dragons are depicted frolicking in clouds above the sea. Two centuries of exposure to the elements have failed to alter the colors or lustre of this magnificent work of art.
九条蟠龙飞腾戏珠于波涛骇浪之中,栩栩如生,色泽艳丽。时至今日已过去两个多世纪了暴露在风雨阳光下仍没使之褪色,是古代琉璃建筑艺术的杰作。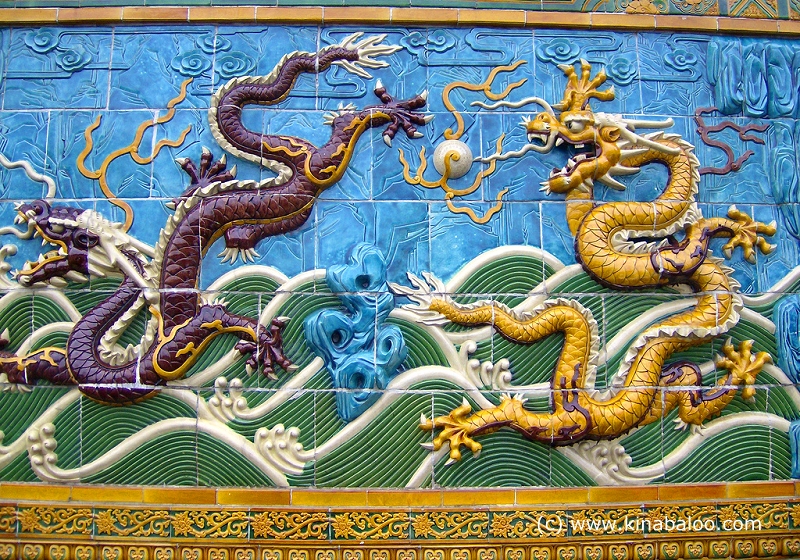 The digit 9 is the highest value digit and associated with heaven and the emperor. The power of the dragon also symbolises the emperor.
九是最高的实数,可以联想到天之子的皇帝。龙的力量也象征了帝王。

NEXT : The 5 Dragon Pavilions

Beihai Park Introduction