ZhiZhu Hall
智珠殿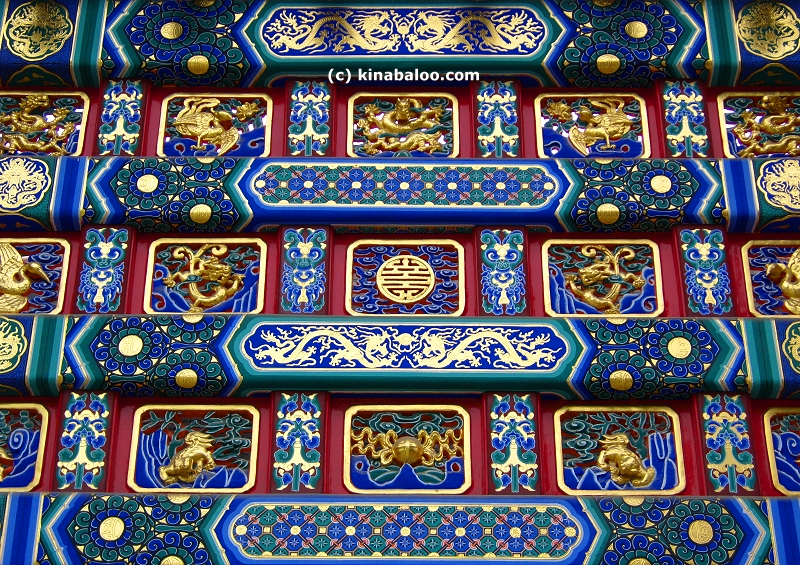 This hall is located on the eastern side of Qiong Islet with zigzagging paths and ancient trees. ZhiZhu Dian ('Bright Pearl Hall') can be found by climbing the stairs up the hill (the ones on the right) that you will see when near the east bridge. You only need to go up about 1/3 of the way. The hall sits on a tall 'half-moon' semicircular base of bricks. Take the stairway on the righthand side. At the bottom of the stairs, facing the eastern bridge to Qiong Islet, stands a large colorful gate.
这个殿在琼华岛的东坡,这里曲径回转,古树参天,环境幽静。当你走在上山的石梯(只有一个是正确的)接近东桥的时候就可以看到智珠殿。 你只需要向上走大约三分之一的路。智珠殿是座落在半圆形的砖城上。 从右边的楼梯走, 在石梯的底部是华丽的智珠牌楼,隔东山桥与东岸相望。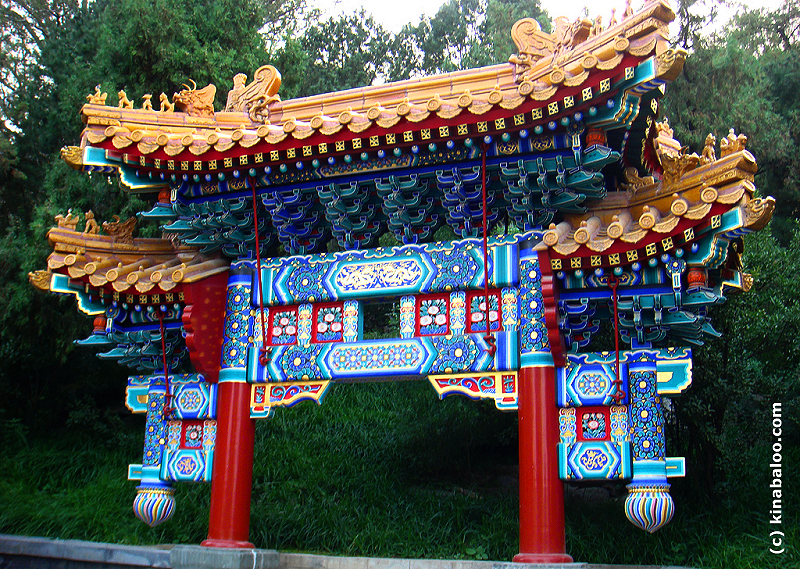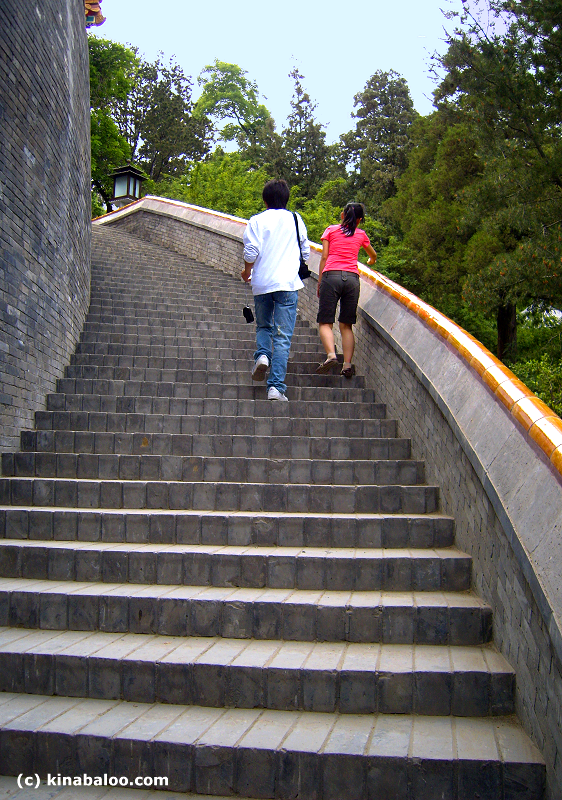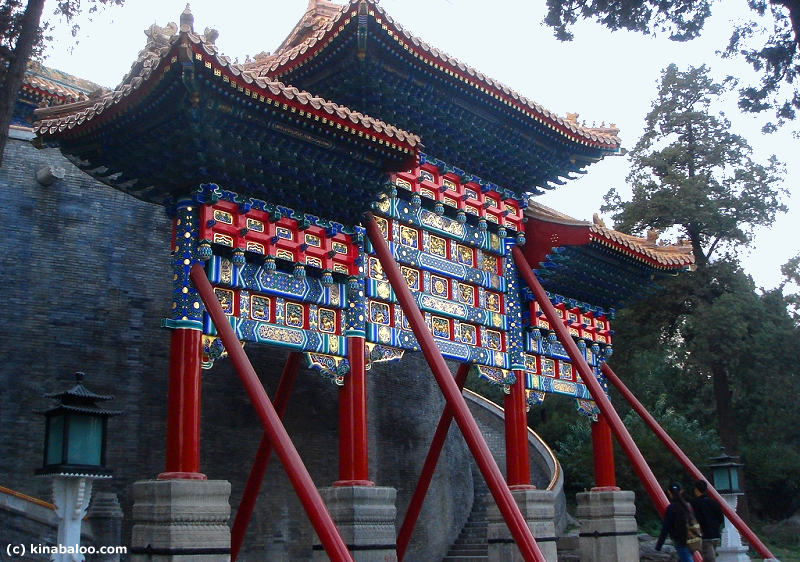 From ZhiZhu Hall visitors can see the five pavilions on JingShan hill to the east while enjoying a cup of tea.
从智珠殿游客可以看到景山五亭错落排列,其势非凡。现在殿内特设茶座,游人在此品茗观景。
| | |
| --- | --- |
| The hall itself is surrounded by five colorfully decorated archways. | |

Eastern Scenic Area
东岸景区
Now cross the east bridge and then turn left (northwards).
现在穿过东面的桥然后左转(朝北走)。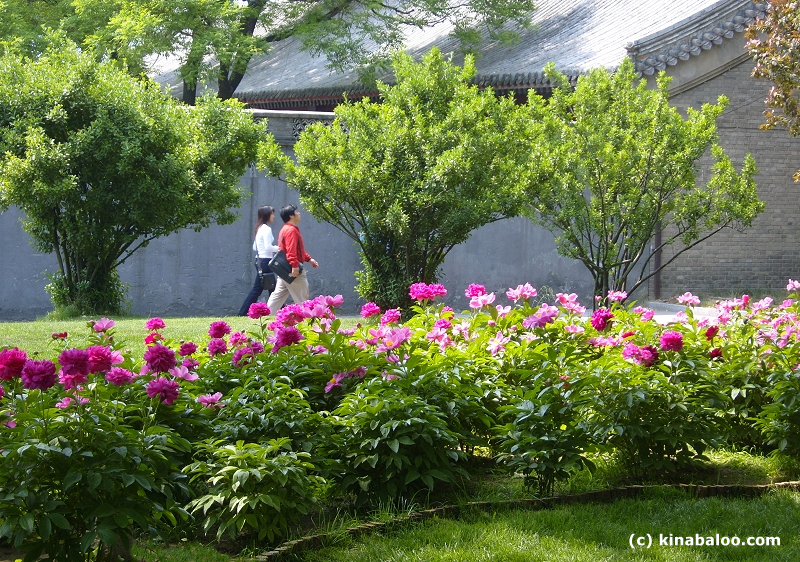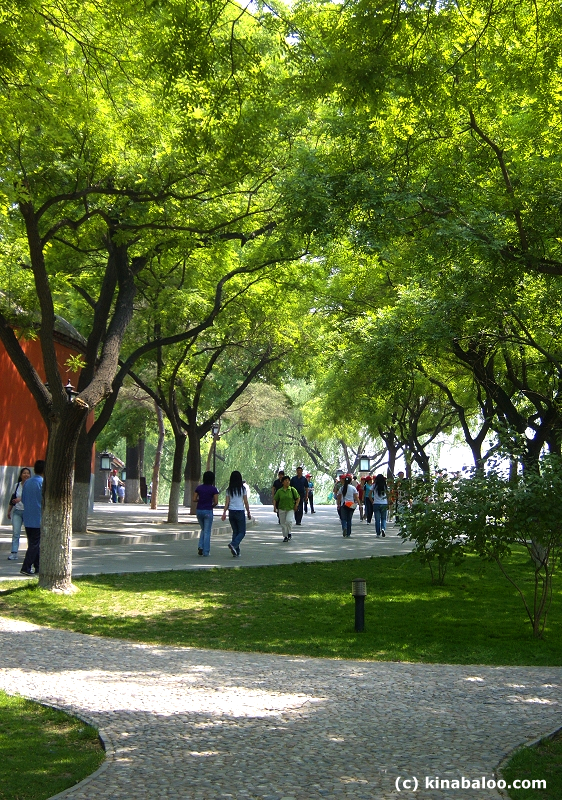 There are places and scenery to explore over the small hills

in the eastern scenic area.



Enjoy the eastern scenic area as you walk towards the north of the park. A little less than half way to the northern shore of the lake is HaoPuJian, a 'garden within a garden'.
走进朝北的公园你可以尽情的享受东岸的景色。朝湖的北岸走不到一半儿的路就是"濠濮间",它是一个园中之园。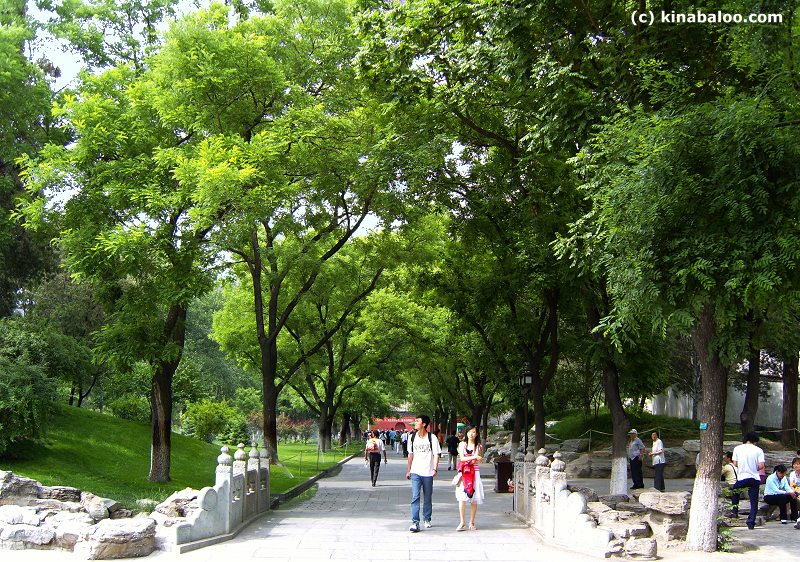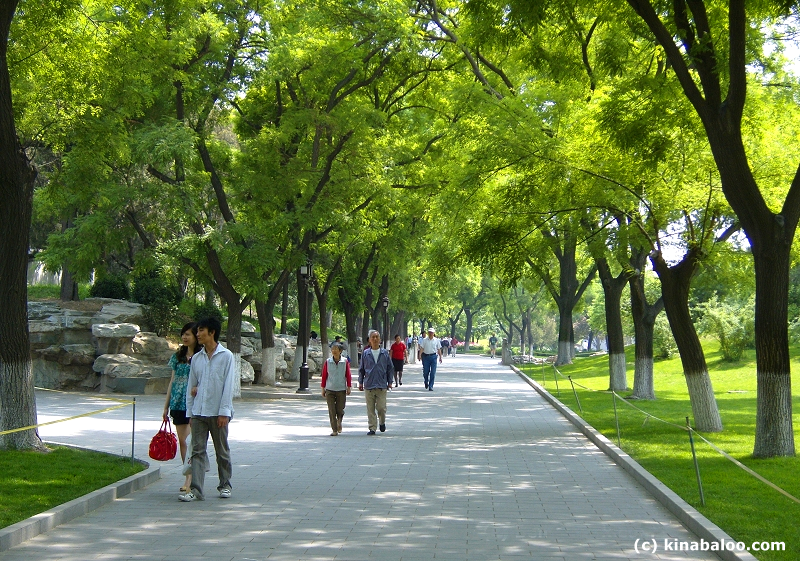 NEXT : HaoPuJian

Beihai Park Introduction